BA in
Bachelor of Arts in Law
Union University - Faculty of Law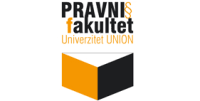 Scholarships
Explore scholarship opportunities to help fund your studies
Introduction
Basic studies at our Faculty last four years. The BA is attained once the student has passed all the mandatory and elective courses within the study programme that they had selected, and have gained 240 ECTS credits. Upon graduation, the students will receive the title of Bachelor of Science in Law.
The aim of this study programme is to prepare our students for the legal profession. It includes a number of legal or law-related disciplines which we believe are necessary not only to gain understanding of the law and its role in society, but also to develop critical thought, debating skills and ability to implement the law. In addition to theoretical, academic and normative approach to law, our students are given an opportunity to gain practical skills and experiences through working as interns in a number of institutions.
During the course of the first year, only mandatory courses are taught. Elective courses become available from the second year onwards. An elective course that is not selected during the course of one academic year can be selected during the following academic year, together with other elective courses on offer. This allows our students to gain a solid foundation in the legal profession, but also allows them to study parts of the law that they are most interested in and for which there is a higher demand. Such a structure enables them to pursue their studies further – MA or PhD studies – and become specialists in a particular area of the Law.