Bachelor in
Bachelor in Business Engineering
Maastricht University, School of Business and Economics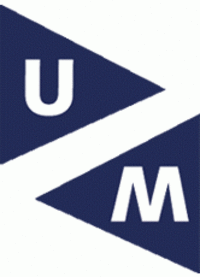 Introduction
Do you want to study at the cutting edge of science, engineering and business, crossing the boundaries of each discipline to gain new insights and learn how to innovate? Our new programme Business Engineering is for students with a pioneering spirit and will train you for exciting jobs that combine business and new technologies.
By following this programme, you will develop your skills in math, science, engineering, business and economics. We will look at problems from both the academic and practical angle in order to find potential solutions that have a positive impact on society.
The programme is offered by the Faculty of Science and Engineering in collaboration with the School of Business and Economics, combining and integrating high-end expertise in science, engineering and business.
Why this programme?
In an era characterised by rapid technological developments and radically different business models, it is crucial to provide an educational programme that gives you the capabilities to respond to the challenges of today's society.
Think of the widespread use of new technologies such as additive manufacturing or virtual reality applications. Alternatively, the growing importance of analysing and interpreting big data and understanding that humankind should be smarter in using the limited natural resources on our planet. That is why it is crucial to understand the context in which these challenges arise, in order to solve these complex problems.
Let's have a look at the following example. Delays in the production of aircrafts due to engine problems can only be solved by combining and integrating different disciplines which might include materials science, product engineering and operations management.
How fast do materials wear and tear?
Should the design of the aircraft be altered to solve the problem?
How could inventory management be optimised to rule out production delays?
Scholarships and Funding
It is Maastricht University's (UM) mission to offer students from all over the world the opportunity to develop into active, globally oriented thinkers that are ready to make a positive contribution to their societies.
UM's high-quality, innovative education based on small-scale Problem-Based Learning (PBL) in an international and intercultural setting prepares students for this purpose.
As an open and accessible academic community, UM offers several scholarships to support top-performing undergraduate and graduate students with personal development potential that are experiencing financial difficulties to pursue a degree at UM. UM scholarship students function as important ambassadors of the university during and after their studies.UM scholarship students are selected on the basis of their academic excellence, extracurricular engagement, active citizenship and financial need. As the number of scholarships is limited, the selection process is highly competitive.
Before applying for a UM scholarship, please take into account the factors summed up below. Read these carefully, to make sure that the valuable time you invest in applying pays off:
You will have to apply for a study programme at UM before applying for a scholarship;
You are only allowed to apply for one UM scholarship, multiple applications will be disqualified;
Verify if your nationality is eligible for the scholarship;
Verify whether your study programme is participating in the scholarship;
Ensure that if the scholarship covers only the tuition fees, you are able to finance your own living expenses (rent, food and insurances) for the complete duration of your studies.
Curriculum
Problem- and Research-Based Learning
The main method of instruction for the BSc Business Engineering programme is Problem-Based Learning (PBL). In a PBL environment, you work in small tutorial groups of about 15 students on scientific and social issues, usually in the form of case studies. You conduct discussions, exchange knowledge and formulate your learning goals as a group. By actively addressing real-life issues, you better grasp the theory and learn to apply your insights to various situations. The variety of perspectives enlivens the discussions and allows you to experience the true strength of your group's cultural diversity.
Furthermore, in the curriculum of the BSc Business Engineering programme we also integrate Research-Based Learning (RBL) as an integral part of your education. In RBL, you work on contemporary research topics as part of your study. During courses and skills trainings, you examine research problems for which the answers are not yet known. You conduct your own research in close cooperation with scientists and researchers during the project periods and the Thesis Research Project. This allows you to apply your knowledge and to make your own discoveries, rather than simply learning about existing theories.
Program Outcome
To study more or start working?
By the time you finish this bachelor's programme, you'll have spent three years sharpening your academic skills and mastering the theoretical content. At the same time, you'll also have got the opportunity to experience different aspects of your perspective future career and build your network. Whether you choose further study or the labour market, you'll have the right foundation and tools to pursue your goals.
Master's programmes
Your experience with formulating and analysing data-driven research questions will also be valuable if you eventually choose to pursue a Masters. The Business Engineering programme will provide a strong foundation for the following Maastricht University master's programmes:
Biobased Materials
Sustainability Science, Policy and Society
Data Science for Decision Making
Financial Economics
Business Intelligence & Smart Services
Econometrics & Operations Research
Feel like branching out? Other Maastricht programmes will welcome you as well, provided you fulfill any additional admission requirements.
Maastricht University is highly regarded across Europe and around the world, and your bachelor's programme will open doors to many master's programmes.
Career Opportunities
Your future
As a Business Engineering graduate, you'll be highly sought after in the job market. There is an increasing demand for professionals who are knowledgeable about science, engineering and business. This, combined with the skills you develop, will make you well qualified to work in a wide range of jobs in fields such as healthcare, logistics, food, material sciences, engineering and research.
Career prospects
The bachelor's programme in Business Engineering prepares you for a variety of career opportunities and for many jobs, some of which don't even exist yet. You can work on the business side, determining how to best utilise and market new technologies, or you can focus more on the technical side. You might decide to start engineering a piece of technology that can fill a gap in the market, increase productivity or solve a societal challenge. You could pursue an academic career path as a researcher at a university or scientific institute, or as a scientist in a multinational company or a hospital. Or even start your own business in science or technology.
You'll also be qualified to pursue many different positions within various organisations, including:
Project Manager R&D
Manager ICT
(Data) Engineer
Application Developer
Executive functions
Consultant
Analyst
Policymaker