BSc in
BSc (Hons) Business Management with Foundation and Placement Years
The University of Law Business School Undergraduate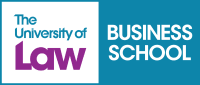 Introduction
The BSc (Hons) Business Management with Foundation and Placement Years is aimed at students who have an interest in developing knowledge and understanding of the key aspects of business and management, and in particular, who are looking to pursue a career in business management. It seeks to give students a learning experience that allows them to develop proficiencies that create effective managerial behaviour in different organisations in today's changing business environment.
The curriculum and learning and teaching strategy are complemented by guest lectures and 'live' workshops to promote independent learning and increase their employability skills for the future. This knowledge and skills will be further developed and expanded in the years following the successful completion of the Foundation Year. The degree programme is designed so that the Foundation Year provides an underpinning year, incorporating both academic and work/professional related learning, for applicants needing to improve their knowledge and understanding of management and its related skills. The year provides students with knowledge and understanding of the key aspects of social sciences along with the necessary skills needed to participate in the undergraduate business programmes at levels 4, 5 and 6. This includes developing numeracy skills with the aim to develop students' mathematical knowledge and skills in a way which encourages confidence and appreciation of mathematics as a subject and provides students with the mathematical background necessary for business studies at the undergraduate level. The Foundation Year also offers a literacy skills module that is designed to support students entering Higher Education at Level 3 wishing to progress to a bachelor in business. Year 1 covers the foundation elements of business management. Years 2 and 3 cover the area in more depth and in particular develops your employability skills.
The programme provides the intellectual underpinnings required for a career in a rapidly changing work environment, a rigorous approach to self-awareness and personal development and significant exposure to the world of work and its current demands through work experience opportunities.
*Optional placement year subject to approval
BSc Business Management with Foundation and Placement Years
Do you aspire to succeed in business?
This comprehensive undergraduate degree delivers a full range of business knowledge and skills, taught by professionals with real-world experience and expertise. Including marketing, human resources, accounting, leadership and management with the option to specialise as you study, this flexible degree is designed with a focus on what is most important - your employability.
Students will also have an opportunity to qualify for the CMI Level 5 Diploma in Management and Leadership (5D1V2) or the Level 5 Certificate in Leadership and Management (5C1V2) dependent on the successful completion of relevant modules.
Optional Placement Year
New from September 2021 – our Placement Year provides the opportunity to spend an academic year working for an employer to gain vital experience to boost your employability. With the supervision and support of our academics, a Placement Year gives you the chance to gain real-world experience, develop leadership skills, and take a significant first step into the highly competitive business world.
Free Master's
On successful completion of an undergraduate degree, our Business School students can progress onto a business Master's with us for free. T&C's apply.
Leadership Summer School
Students can choose to attend our International Leadership Summer School in Berlin at the end of the second year to boost their leadership skills and sample Berlin.
1st for Overall Student Satisfaction
We have been ranked first amongst universities for overall student satisfaction in England in the 2020 National Student Survey.
Course Details
BSc (Hons) Business Management
The BSc (Hons) Business Management degree is ideal for those interested in a future professional career in business and management. The course offers an excellent grounding in key aspects of business management and will equip you for a wide variety of career options including operations, HR, project management, business analytics, business consultancy as well as setting up your own venture. Throughout the course, you'll get to develop key employability skills such as research, presentation, critical analysis, problem-solving, teamwork and entrepreneurship.
The course programme includes regular talks from guest lecturers and speakers as well as 'live' workshops to promote independent learning. Graduates will be equipped with the knowledge and professional skills required to add immediate value to any organisation. If you would like to further your studies after graduating, you may wish to consider studying a postgraduate course in:
MSc Strategic Business Management
MSc Corporate Financial Management
MSc Project Management
Placement Year
Our degrees are built around preparing you for the workplace and with that in mind, we encourage students to select the option to undertake a placement year.
Taking place in the 3rd year of a 4-year degree, you'll have the opportunity to find paid work, putting the learning of your first 2 years into practice to develop and enhance real-world skills to launch your career.
So how does it work?
Whilst you will be responsible for finding your own placement, our dedicated Business Employability Team will be on hand to support you through the process. The hours per week that you work will be determined by your placement organisation, however, expect it to be between 18 hours and 35 hours per week for a minimum of 30 weeks. If you're not successful in securing a placement then do not worry - you'll simply transfer to a non-placement version of your course. There is no assessment connected to the placement year, though you will be required to deliver a presentation summarising your learning and experience.
Our placement year courses are open to everyone including international students, who can contact our International Office for specific advice and guidance.
Foundation Year
You can choose to take an additional Foundation Year before you start this course. This introductory year focuses on developing the key skills required to study at the degree level and covers the same modules across all business and law courses. The modules covered will initially enhance your communications skills, digital and information literacy and ability to think critically. In addition, modules covering the Foundations of Business Management, Law, and Social Sciences will not only support your progression onto your business degree but also give you an introduction to other disciplines. You then have the added flexibility of switching your degree programme if another discipline captures your interest, subject to availability and entry requirements.
Course Structure
Foundation Year: Optional
Citizenship
Academic and Report Writing
Numeracy Skills in Context
Foundations of Business Management
Foundations of Law
Foundations of Social Sciences
Year 1: 31 study weeks
Essentials of Management
Academic and Employability Skills
Principles of Marketing
Accounting and Finance
Quantitative Methods for Business
Managing and Leading People
Year 2: 30 study weeks
Compulsory Modules
Ethics and Law in the Gig Economy
Corporate Governance and Social Responsibility
Economics for Business
Elective modules (choose 3)*
Strategic Brand Management and Social Media
International Human Resources Management
Marketing and Sales in a Digital World
Consumer Psychology and Behaviour
Introduction to Digital Marketing
Principles of Entrepreneurship
Creativity and Innovation in the Digital World
Project Management
Contract Law
Company Law
Business Law 1
Data and Intellectual Property Protection
Ethics and Regulations in Finance and Accounting
Introduction to Taxation
Management Accounting for Business
Financial Markets and Instruments
*Subject to minimum student numbers
Placement Year Optional
Students have the option to undertake a paid Placement Year with a business employer.
Year 4: 30 study weeks
Compulsory Modules
Global Leadership and Change Management
International Strategic Management
Creativity Innovation and Entrepreneurship
Elective modules (choose 2 or 3)
Sector Specific Project or Dissertation and/or
International Commercial Law
Cases in International Strategy
International Business and Global Trade
Digital Marketing Strategies
Market Research and Digital Marketing Analytics
Digital Sales Management
Regulations and Accountability of the Entrepreneur
Forming and Financing the Enterprise
Personal Finance
Employment Law
International Commercial Law
Business Law 2
Competition Law
Portfolio and Risk Management
Financial Reporting
Advanced Taxation
Auditing (or Audit)
Advanced Financial Reporting
Introduction to FinTech
Corporate Finance
Mergers and Acquisition
Trading
Course Information
Assessment
Assessments may consist of individual in-class tests, individual reports, in-class group presentations, group projects and exams.
Structure
This course has an innovatively flexible structure, with specific assessments that are conducive to effective learning.
Course Requirements
32 UCAS points from the equivalent of one A Level or 40 UCAS points from the equivalent of two A Levels.
Students should also possess GCSE English Language at A-C (9-4), and Grade D/4 or above in GCSE Maths or equivalent qualifications.
An English language level equivalent to IELTS 5.5 or above, with a minimum of 5.5 in each component.
Non-standard applications will be reviewed on a case-by-case basis.
How to Apply
Applications for all our undergraduate Business courses are now open.
Fees
2023/24:
UK - £9,250 per annum
International - £16,700 per annum (London), £15,900 per annum (non-London)
Please note the fee for the Placement Year is 20% of the usual tuition fee i.e. £1,850 (Home) and £3,350 (International - London), £3,200 (International - non-London).