BSc in
BSc Sport & Event Management
University of Europe for Applied Sciences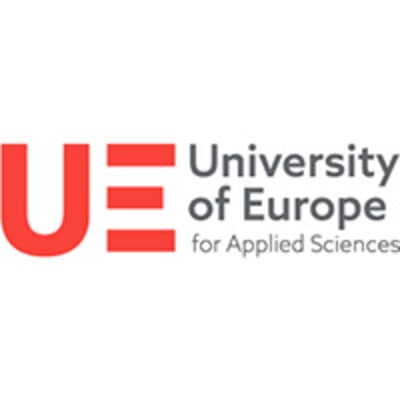 ---
Campus location
Berlin, Germany
Tuition fees
EUR 708 / per month *
Application deadline
Request info
Earliest start date
Sep 2023
* EU applicants: 708 € monthly; Non-EU applicants: 12,100 € yearly
Introduction
Be a key player, not just a spectator: manage sportspeople, plan events, and stir emotions
Few industries inspire as many people as the sports and events sector. With the soccer World Cup and music festivals now celebrated as major events, and sports clubs such as Real Madrid developing into large corporations, sports, and events businesses are not only becoming more exciting but also increasingly lucrative. A degree in Sport & Event Management from the University of Applied Sciences Europe will enable you to play an active role in shaping this vibrant industry.
In this bachelor program at the University of Applied Sciences Europe, you will develop management and leadership skills in sports and events management, business administration, economics, and basic law. Our distinguished lecturers are from both academic and professional backgrounds. You will even have the opportunity to actively shape your studies and career path. Depending on your personal career goals, you can select your own specializations and choose from a range of interdisciplinary subjects.
You can also, for example, opt to specialize in Soccer Management or Basketball Management.
We place great importance on ensuring our students gain hands-on experience during their studies. This is why our course content always incorporates the latest developments in the sports and events industries. As part of your studies, you will design, plan, and organize your own events. You will benefit from individual support in small learning groups and an informal atmosphere. Our wide range of practice-oriented projects with leading event partners and sports clubs (such as ALBA Berlin and Real Madrid), international field trips (for example to Silicon Valley), semester abroad, and internships provide you with the best preparation for the future job market. The invaluable soft skills you will acquire in workshops will further improve your career prospects and qualify you for a management role.
Course Requirements
Application requirements:
Please note: All documents in a different language require an official translation to English or German.
Application form
High school/bachelor diploma and transcripts (Or equivalent occupational diploma officially translated to English or German.)
Language Proficiency* (or request to waive**)
CV
Copy of Passport
Letter of motivation
Non-EU applicants only: €3,000 deposit (This reservation fee will be deducted from the total amount of study fees)
Once the application is complete, the student is required to complete an online test (UE sends the login details). The online test is an intelligence structure test. The students are not required to study for this test.
*Language Proficiency:
Please note: German-taught programs need both English/German language certificates.
IELTS 5.5 overall
TOEFL iBT72
TOEFL ITP (paper based) 543
Pearson Test of English (Academic) 59
Pearson Test of English (General) Level 1
Cambridge English Advanced and Proficiency 160 overall
Cambridge Exam First (FCE)
TOEIC Listening/Reading 785, Speaking 160, Writing 150
PASSWORD 5.5 (no less than 5.0 in each component)
EF SET (50-minute Test) 51 (only for students applying with an MOI (Medium of Instruction) letter)
Duolingo 90
**Language Waiver:
To request a language test waiver, you must have studied in a country where the official first language is English:
At least nine months in duration;
Full-time;
Undertaken at a recognized institution where teaching and assessment throughout the course are entirely in English;
Has been completed within 2 years of the start date of the course to which you are applying;
Medium of Instruction (MOI) should indicate English + EF SET or any accepted English proficiency certificate requested.
Facts:
Study program: Sport & Event Management (B.Sc.)
Degree: Bachelor of Science (B.Sc.)
Language:

German (Hamburg & Iserlohn)
English (Berlin)

Semester abroad: 4th semester
Program start date:

Winter semester: September
Summer semester: March

Credit points: 180 ECTS
Options for specialization:

Soccer Management (specialization)
Basketball Management (specialization)
Customer Relationship Management
Digital Business
Entrepreneurship
Marketing

Highlights:

Learn with distinguished lecturers from both academic and business backgrounds. Optimize your career prospects with a choice of specializations, VR projects, field trips, semester abroad, and internships. Focus on individual development in small groups and in an informal atmosphere.
What makes it outstanding to study at the University of Applied Sciences Europe
At the University of Applied Sciences Europe, you will study in small seminar groups. This guarantees you individual support and personal contact with your professors. All our lecturers are distinguished experts in their fields and you will be able to benefit from their business networks even during your studies.
The wide range of interdisciplinary subjects offered allows you to shape and enhance your study program. As a particularly practice-oriented university, we guarantee state-of-the-art facilities and cooperate with prestigious sports clubs, such as Union Berlin, Real Madrid, and ALBA BERLIN. The study program also includes an internship and/or a semester abroad.
The University of Applied Sciences Europe is state-accredited, has received several awards, and is a world leader in international orientation. We are also ranked by U-Multirank as one of the top ten performers in the Business Studies category in universities in Germany in 2018.
Applicants to our programs do not require specific minimum grades (NC-free).
The program: courses, internships, and semester abroad
As a student in the Sport & Event Management program, you will learn how to manage professional events: from conception and planning to implementation and evaluation. You will gain an understanding of event processes and formats in both recreational and professional sports. You will also acquire a comprehensive understanding of business administration in order to prepare you for the demands of the business world.
You will continuously expand your knowledge through practical projects. In addition, you have the opportunity to specialize in Soccer Management at an early stage. During your semester abroad, you will study at a prestigious partner university and have the chance to add an international perspective to your professional profile.
Since virtual concepts are becoming more important in many industries, the latest virtual possibilities in the study program allow Virtual Reality projects to be designed and implemented for sports events and other events.
The following optional modules are offered as part of the Sport & Event Management program:
Marketing
Controlling
Customer Relationship Management
Finance
Public Relations
Entrepreneurship
Soccer Marketing
Digital Business
International Management
Corporate Management
Automotive Management
Your career options with a degree in Sport & Event Management
With a degree in Sport & Event Management, you will have the expertise required to manage events of all sizes: from conception to realization. These are valuable competencies in almost any sector. Thanks to your diverse practical experience gained throughout your studies, you will have had the opportunity to interact with decision-makers from businesses and professional sports organizations from an early stage.
Typical areas of work for Sport & Event Management graduates include:
Sports marketing and communications
Events marketing
Sponsorship and PR
Roles in marketing and events departments of companies
Roles in sporting goods companies, sports clubs, or associations
Management for commercial sports providers
Trade fairs and congresses
City marketing
Specialization in Soccer Management
The key innovative feature of this program is the optional specialization in Soccer Management. Developed in cooperation with prestigious European partner universities in Madrid, the program enables you to focus on a specific sector at an early stage in your studies. This will give you a significant advantage when you embark on your career in the world of soccer.
The first two semesters focus on Soccer as Sport, Soccer as Business, and the Principles of Soccer Management. The following topics are addressed:
Taking Germany as an example, how is professional soccer organized?
What role does FIFA play in world soccer?
The 5th & 6th semesters are all about Soccer Marketing:
Which special features should be considered in soccer marketing?
How can I manage a brand like Borussia Dortmund?
What role do fans and fan culture play?
How do I deal with sponsors?
Specialization in Basketball Management
ALBA BERLIN and the University of Applied Sciences Europe have jointly developed the Europe-wide unique specialization in "Basketball Management". Here you will learn all you need to know about the business of basketball in Germany and Europe. Of course, we will also have a closer look at the NBA in the USA, known as the best basketball league in the world.
Your lecturers will be experienced professionals from Club and Federation Basketball. Learn from the best!
Examples of Courses:
Basketball Leagues, Associations & Clubs
Study trip Basketball Business
Basketball Marketing & Brand Strategies
Trends in Basketball Management
Students talk about their studies at #uestories
"You're young. Do what you really enjoy! The University of Applied Sciences Europe will open many doors for you, you just have to be prepared to walk through them."



Daniel is studying Sport & Event Management at Campus Hamburg and has experienced how studying can lead to the perfect job.
Tuition fees and funding
The tuition fees include all the costs of your study program. Our Student Guidance team will be happy to provide you with information about funding your Sport & Event Management degree.
Apply for the Sport & Event Management program
You can apply to study at the University of Applied Sciences Europe in Berlin, Hamburg, or Iserlohn (NRW) up to a year in advance. Please use our online application form to apply and upload your documents.