Bachelor in
Bachelor of Radiation Science Technology
UC Blue Ash College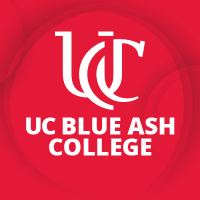 Introduction
The University of Cincinnati's online Bachelor of Radiation Science Technology program is designed for working professionals ready to become a decision-maker in a growing field.
You will learn vital leadership skills that can lead to management positions within your organization, as well as the option to enhance your knowledge in two available clinical specializations: Computed Tomography or Mammography. The program is designed with the working radiologic technologist in mind, as the 100% online program requires no campus visits.
Our online Bachelor of Radiation Science Technology degree program is designed to promote marketability and career growth for candidates who hold an associate degree in medical imaging or radiation therapy along with the proper certification. With many careers in medical radiation science having such a broad salary range, a radiology degree is a great way to maximize your value as a professional.
100% online — no campus visits required.
Focused radiation science internship — choose management or education.
World-class faculty — learn from experts in the field of radiation science technology.
Transfer credits accepted.
Opportunity to advance your career in a growing industry.
Technology in healthcare is always being invented and improved. To keep up with new approaches, advanced education is frequently beneficial. For example, in the field of Radiation Sciences, everything from X-rays, diagnostic scanners, and treatment modalities are continually changing. "Rad Techs" are specially trained in the handling and using radiation in the diagnosis and treatment of diseases and illnesses. Earning a Bachelor of Science degree in Radiation Sciences will help you advance your abilities and your career.
The online Bachelor of Radiation Science Technology can help you position yourself for success in various work environments. Here are some of the most common career settings for our bachelor's degree graduates:
Hospitals
According to the American Hospital Association, hospitals employ more than 5.6 million workers nationwide. Hospitals are home to a lengthy list of promising job opportunities for online radiation therapy degree program graduates, including roles such as shift supervisor, chief technologist, clinical supervisor, and computed tomography technologist.
Labs, Offices, and Specialty Hospitals
An online degree from the University of Cincinnati can connect you with possibilities that extend far beyond general hospitals. Other potential work environments include physician's offices, outpatient offices, and government facilities such as military and VA hospitals. These settings offer qualified radiation science candidates various roles that often mirror positions you might find in a general hospital, but each within its technological environment.
Educational Institutions
For those who want to help shape the next generation of radiologic scientists and technologists, an online medical imaging degree can pave the way to a rewarding position as a classroom instructor, administrator, clinical coordinator, program director, or faculty member. You can use your UCO education to teach emerging professionals at both schools and hospitals, sharing your wisdom to help them follow your footsteps toward success.