BA in
BA in International Business Administration
Tallinn University of Technology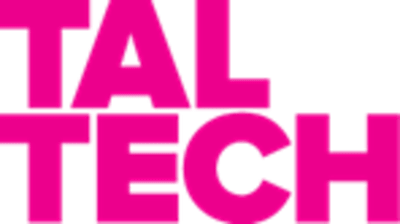 Key Information
---
Campus location
Tallinn, Estonia
Tuition fees
EUR 4,200 / per year
Application deadline
Request info *
Earliest start date
Aug 2023
* non-EU citizens; 1 June - citizens of EU/EEA countries and Switzerland
Introduction
Did you know that if someone were to simply pocket a business card handed to them by a Japanese executive or forget it into their meeting place, their mutual business would probably be over for good? Or that the United Kingdom has the longest tax code in the world and it is packed with written and unwritten laws to trip up the entrepreneur?
If you have some mighty business ideas that will most likely be held back by the borders of your home country, come and study the fine nuances of International Business Administration!
Curriculum
Curriculum
The curriculum of International Business Administration provides students with the knowledge of essential functionalities of international companies: management, marketing, logistics, accounting, and financial management.
As your future course mates are from different countries, you will get to know about different cultures and hone your English language skills. All the teaching is carried out in English and comprises lectures and practical seminars. Several classes are read by guest professors working in their field. Students will also visit different companies.
After acquiring fundamental business knowledge, students are free to specialise in either marketing, finance, accounting and business intelligence, and entrepreneurship and management.
Specialisation in marketing:
In marketing, you will learn the basics of the field and get to know different theoretical viewpoints. You will see how to increase the competitive advantages of an international company with the help of marketing. You will learn ways to manage marketing, e-marketing, consumer behaviour, market research and planning, and marketing communication.The world of marketing has extensively evolved in complexity with the advances of new technology. How do you know if a product, service or message stands out to a particular audience? You do Market Research.
What is content marketing? Who uses Search Engine Optimisation (SEO) and buys ad spaces on popular keywords? What is direct marketing, database marketing, social media marketing, and guerrilla marketing? The list goes on and on. A Marketing specialisation will help equip you with the foundational knowledge and training needed to succeed in reaching target customers.
Specialisation in finance:
If you select this field of study, you will learn how to comprehend business in financial terms. You will learn to interpret the information in a company's financial report and to make meaningful and productive managerial decisions based on it. You will get acquainted with the basic terms and theories of financial management and finance in general. You will gain knowledge of financing, investments, cash flow, and risk management and how to implement these ideas in practice.
Specialisation in accounting and business intelligence:
In accounting and business intelligence, you will get to know the foundations of analyzing securities and factors that shape the value of a company. You will learn various methods of analyzing financial data and summarising and reporting your findings. You will also learn the legal framework behind accounting and taxation, principles of management and cost accounting, financial analysis, and business intelligence.
Specialisation in entrepreneurship and management:
This specialisation combines knowledge and skills for starting your own enterprise or managing an already existing one. You will learn about start-up entrepreneurship and innovation as well as get acquainted with management and leadership, personnel management, project management and functioning principles of different companies. You will develop a profound understanding of entrepreneurial behaviour and your own entrepreneurial intentions, of solving conflicts, negotiating, and motivating others.
Career Opportunities
Career prospects
In the global economy, companies become heavily interdependent in their commercial activities. Talented people, who can understand the specifics of international business and can integrate supply chain elements from different corners of the world, are in high demand.
Who will you become after graduation?
TalTech's School of Business and Governance prepares managers and specialists with extensive knowledge of economy and business for international companies and the public sector. Therefore, you will have the prerequisites to work in the field of marketing, finance, accounting and human resources of international companies all over the world. A strong international marketing background also gives you the opportunity to find a job in export management. You can, of course, start your own company and determine its development yourself. There is also always the possibility to continue business education at the master's level and to specialise even more in your chosen field of studies.
Prospective employers
International auditing firms
International organizations
Large enterprises
ABB
Ericsson
Skype
Banks
Swedbank
SEB
LHV
Nordea