Welcome to Universitas Triatma Mulya Stenden
Accredited Dutch B.A. Degree (Dutch education is ranked among the best in the world)
Paid Internships (Worldwide, e.g.; USA, UAE, Cruise ships), generally leading to immediate employment
8 Stenden campuses in 5 countries, study one year in The Netherlands
International students and staff, personal coaching & career development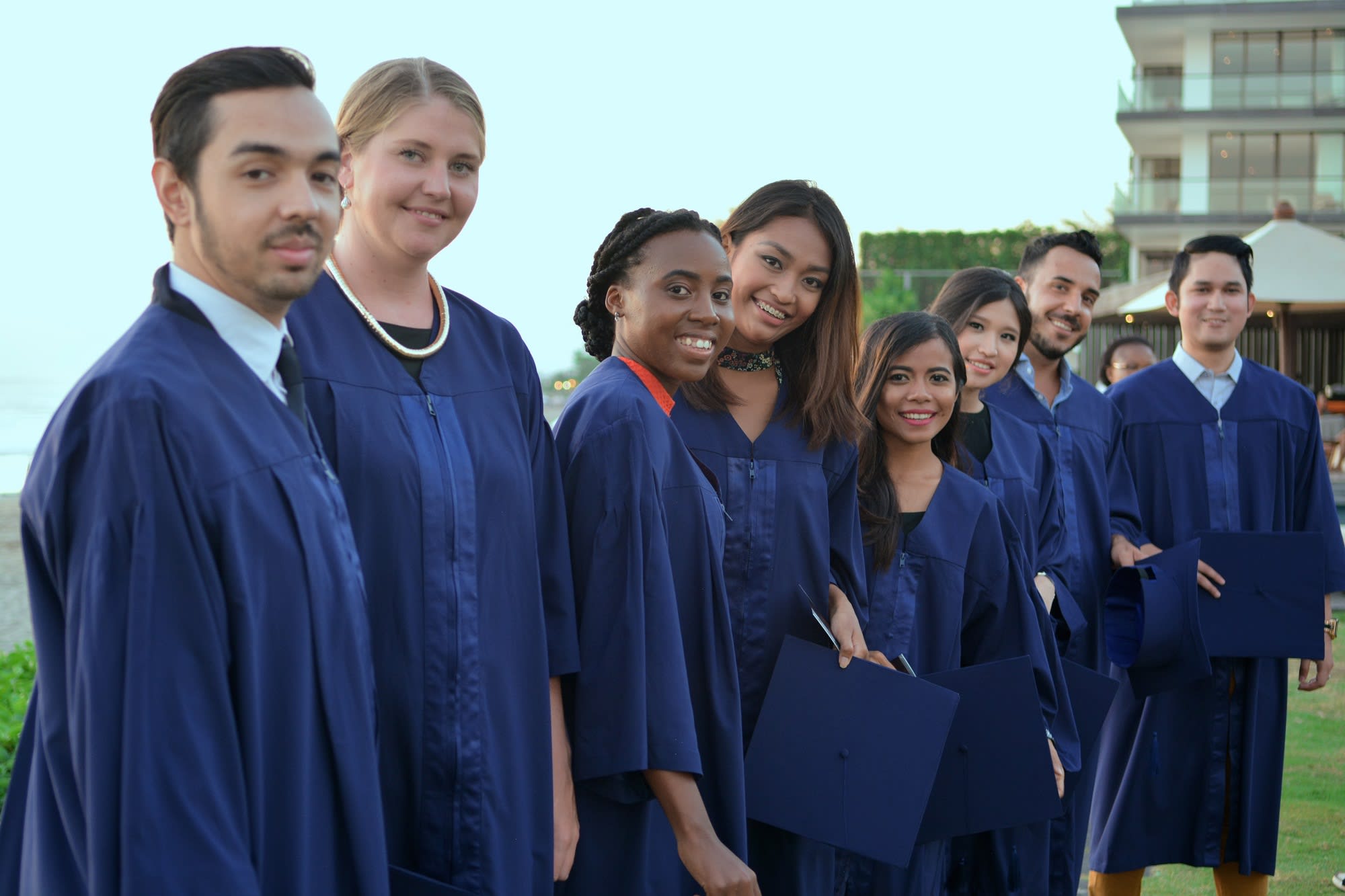 Mission
Unleashing the potential of students, staff and surrounding communities

Vision
Serving to make a better world
Stenden
Our aim is to develop young professionals to become authentic leaders and problem solvers, prepared to take part in multicultural environments and fast-changing marketplaces. Personal guidance and a strong focus on practical learning play an important part in the study programmes offered at Universitas Triatma Mulya Stenden. Furthermore, you will be given many opportunities to develop yourself as an individual, being able to get the most out of yourself and to expand your horizon. Triatma Mulya Stenden located in Bali was established in 2009 and is part of Stenden University of Applied Sciences, a Dutch public institution with more than 100 years of experience in education, which has developed into a global university with more than 11,000 students with more than 100 different nationalities across its campuses in Bali, the Netherlands, South Africa, Qatar, and Thailand. Our global network gives you many opportunities to study parts of the programme abroad to expand your horizon. At Triatma Mulya Stenden in Bali, all subjects are taught in English by lecturers from different parts of the world. Our students represent a mix of nationalities, creating a truly multicultural study environment.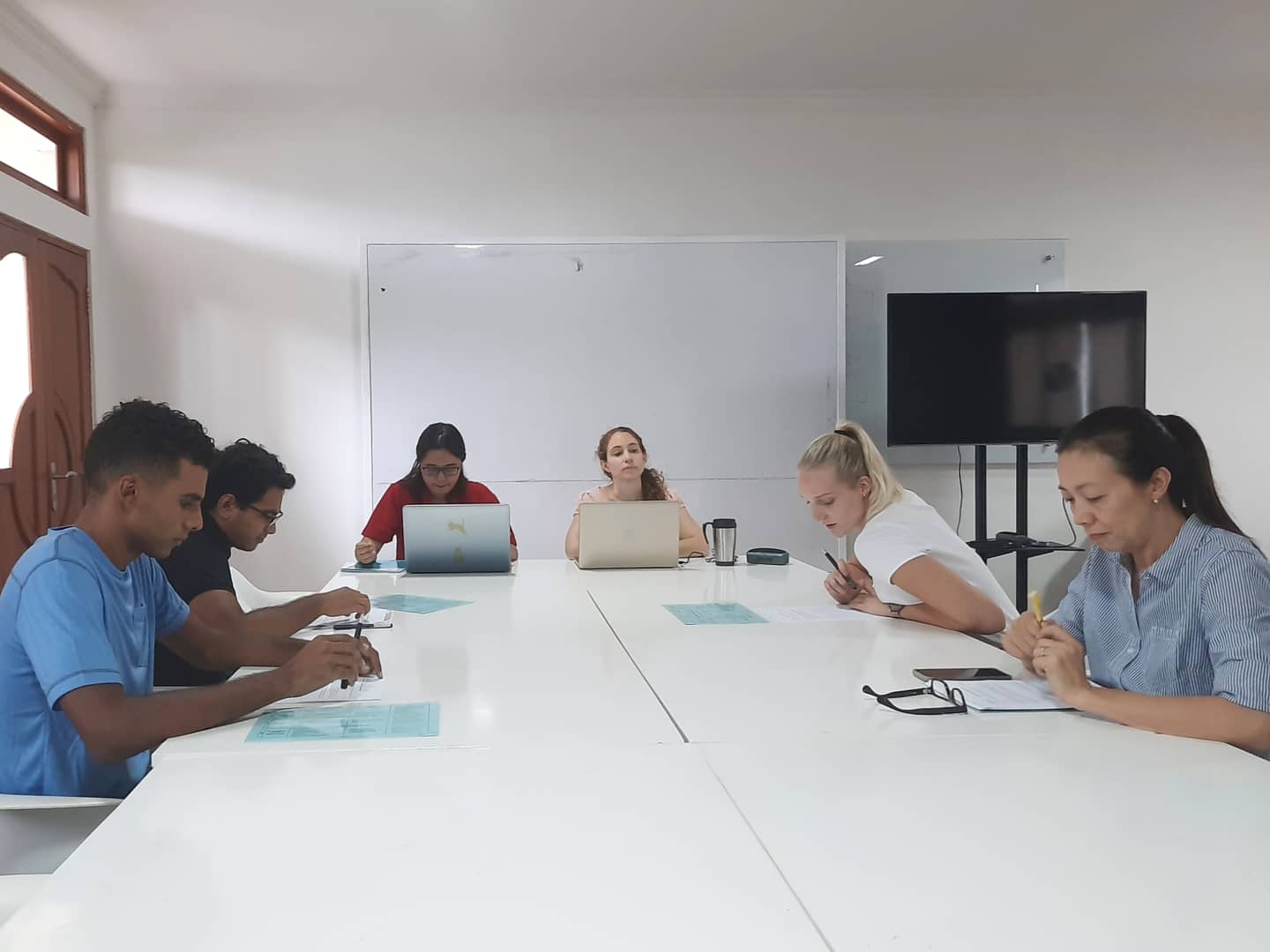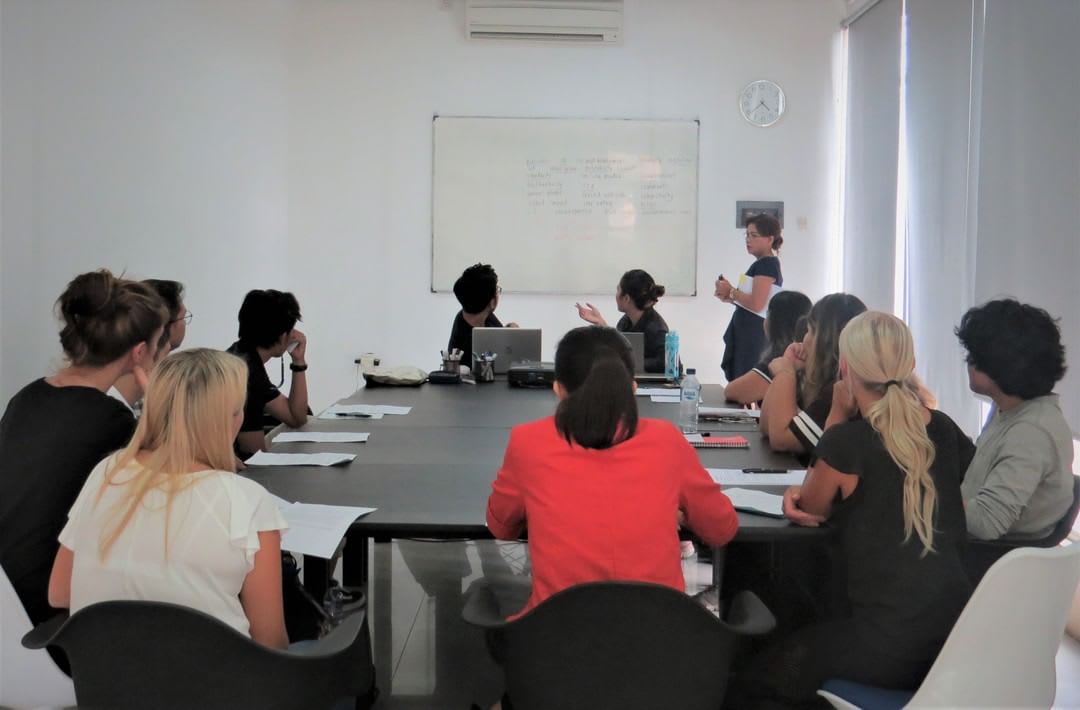 12 Reasons for making Universitas Triatma Mulya Stenden 'Your Choice' of International Higher Education!
Study one year in The Netherlands
Study in Bali - Indonesia's no. 1 tourist destination
Affordable tuition fee
Safe & affordable quality accommodation close to campus
The Dutch curriculum (taught fully in English)
High-quality practical learning environment (e.g.; Alila Hotels and Resorts)
Accredited Dutch BBA Degree (Dutch education is ranked among the best in the world)
Personal coaching and career development
Paid internships (Worldwide, e.g., USA, UAE, Cruise ships), generally leading to immediate employment
8 Stenden campus sites in 5 different countries
International students and staff
Innovative problem based learning concept
Campus and Facilities
The campus of Triatma Mulya Stenden is located in the southern region of the island, the main tourist area where the majority of hotels, restaurants, and shops can be found. The campus is situated in the quiet area of Dalung, in a neighborhood where many education institutions are located. The beaches of Seminyak and Canggu are only a 20 to 30 minutes drive from the campus. At the campus, you will be welcomed in a pleasant, professional study environment with a friendly, family-like atmosphere. Being based in Bali not only gives you the opportunity to study in one of the most popular tourist destinations around the world, but it also offers an inspiring environment, with its stunning nature and unique Hindu religion. On top of this, Bali is considered to be one of the most welcoming places that you will experience and is a relatively safe and affordable place to live. Triatma Mulya Stenden has all the state-of-the-art facilities you need for professional learning :
Auditorium;
Classrooms
Meeting room (PBL rooms)
Computer lab
Library (and digital library)
Wine tasting lab
Outside lounge area;
Canteen
Meditation room
All rooms are air-conditioned and there is wireless internet throughout the entire campus. Our students and staff represent a mix of nationalities, creating a truly multicultural study environment.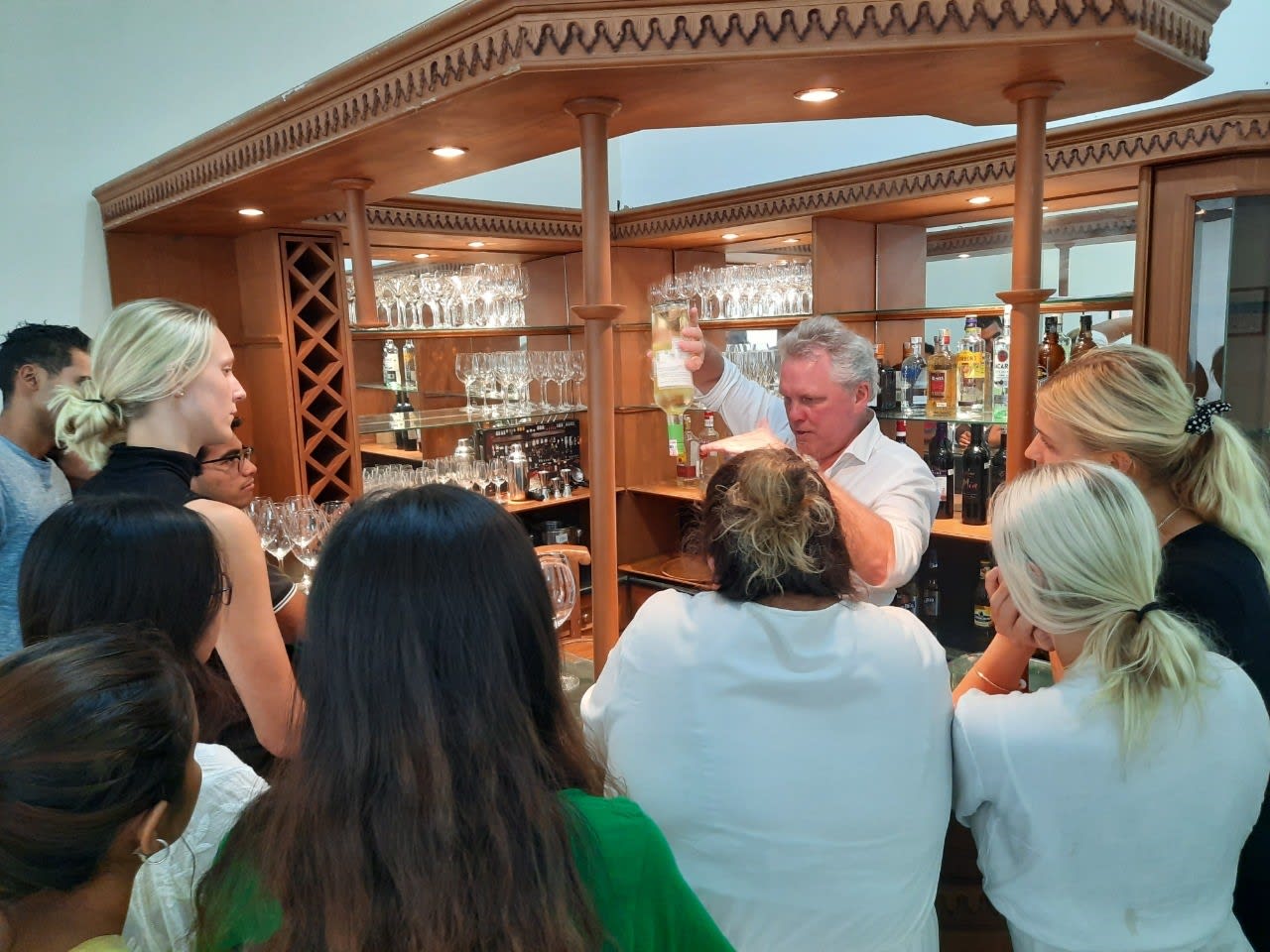 Student Life
While studying at Triatma Mulya Stenden, why not expand your experience and develop your skills by joining our extra-curricular activities? Become a member of the Student Representative Council and develop your organizational and leadership skills and organize all sorts of activities for your fellow students (parties, futsal, excursions, etc.). Or, if you fancy taking part in marketing and communication, why not join our Promotion Team that assists the Marketing Department in promoting Triatma Mulya Stenden through fairs and events. Get involved in our international student and staff community which has over 15 different nationalities!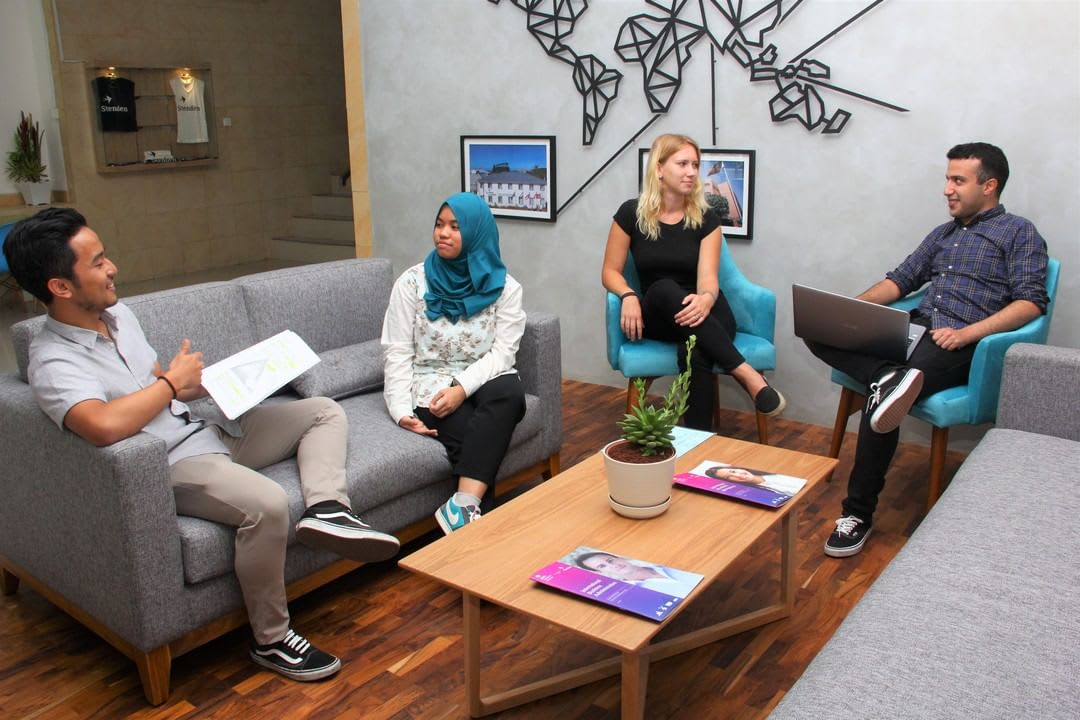 Study Start Week
For our new students, we organize a Study Start Week. This is an introduction week to get to know your fellow students, the campus and educational methods; by joining all sort of fun team-building activities, field trips and workshops. The introduction week starts one week prior to the start of the programme, so make sure you arrive in Bali on time in order not to miss this great opportunity! There are no extra costs involved.