Bachelor in
Bachelor of Fine Arts
Trakya University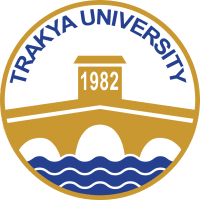 Scholarships
Explore scholarship opportunities to help fund your studies
Introduction
Trakya University, School of Fine Arts was established on Sep. 30th, 2005 and started teaching in 2008-2009 academic year. Curretly, we have three departments; painting, sculpture and graphic design.
Our school is located at Karaağaç Campus, where Edirne Train Station and its facilities in a georgiously landscaped garden can be found. This historical building was designed by famous Turkish architect Ahmet Kemalettin Bey (known as Mimar Kemalettin).
Our goal is to serve our civilization and humanity by training artists who create art with the awareness of real artistry. Our mission is to develope a reputable art education center in Balkans.