Bachelor in
Bachelor of Engineering (Honours) in Aircraft Engineering
Technological and Higher Education Institute of Hong Kong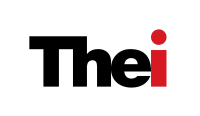 Introduction
Programme Aims
This programme aims to equip students with the professional knowledge and skills to design, propose solutions or make recommendation in the fields of aircraft maintenance and aircraft engineering. Modules specialised in aircraft engineering such as mechanics of flight, propeller, aircraft system design, gas turbine engine, flight stability and automatic control will be the emphases of the programme. Moreover, the programme will prepare students for taking the HKAR-66 Cat. B1.1 Aircraft Maintenance Engineer Basic Licence Examination. The programme covers a broad range of professional knowledge including public health and safety, regulations, societal and environmental considerations. It also covers the provision of general education and work-integrated learning. Graduates from this programme will be professionally competent in the aircraft industry.
Professional Recognition
This Programme has been approved by the Hong Kong Civil Aviation Department (HKCAD) as a HKAR-66 Cat. B1.1 Basic License Training Course. That means graduates who accumulate around 1,100 hours of aircraft maintenance practical training and pass all the HKAR-66 Cat. B1.1 knowledge examinations and practical assessments are eligible to get the HKAR-147 Certificate of Recognition (CoR). With this CoR, graduates only need 2 years of relevant work experience to apply for the HKAR-66 Cat B1.1 Aircraft Maintenance Licence.
Career Opportunities
Graduates may pursue in the following careers:
Aircraft material/parts controllers
Aircraft design engineers
Aircraft maintenance assistant engineers
Component maintenance technicians
Non-destructive test inspectors
Planning officers
Quality assurance officers
Technical services engineers
Cadet pilots
Graduate trainees
Management trainees