BSc in
B.S. in Food Science
The University of Tennessee Knoxville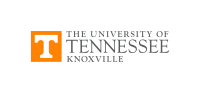 Introduction
Since 1972, the Department of Food Science has been a leader in contributing to food quality, safety, marketability, and availability through excellence in teaching, research, and extension. Our nationally recognized undergraduate and graduate programs prepare students for exciting and satisfying careers in industry, government, and academia. We invite you to explore our site and learn about the food science program at the University of Tennessee.
Food science is an exciting multidisciplinary field with the aim of improving the quality, safety, and nutrition of the world's food supply. We are more than food; we study the whole process, from design to digestion and everything in between. Here at UT, you will learn how food arrives at the local grocery store. Our program is more than learning by lecture. You will spend hours in labs learning the qualities and composition of food. If you're interested in chemical reactions, understanding how to prevent food recalls, or providing health care to a patient, you'll leave UT prepared to take your career to the next level.
Degree Options
Students majoring in food science spend the first two years developing scientific and general background knowledge necessary for upper-division courses. Required science courses include biology, chemistry, mathematics, microbiology, nutrition, and physics. The general background is provided by courses required for VolCore and an introductory food science course. At the upper-division level, students take courses in biochemistry, food analysis, food chemistry, food engineering, and food microbiology.
Our flexible curriculum allows you the opportunity to focus your academic studies in one of four concentrations that support your professional goals.
Food Science Concentrations
Science Concentration
This concentration prepares you for a career in the food industry at the local, regional, national, or global level. Other course options include food packaging, manufacturing operations, food chemistry, food microbiology, regulatory, and sensory science. The Institute of Food Technologists (IFT) approves this concentration and its coursework.
Pre-Professional Concentration
Students interested in a career in the health field, such as dentistry, medicine, pharmacy, or veterinary care, should declare this concentration. You will take required coursework for admission into a professional school in addition to core course requirements for a Bachelor of Science degree in Food Science.
Pre-Professional Concentration 3 + 1
Similar to our Pre-Professional concentration, Pre-Professional 3+1 is targeted toward students who are admitted to the University of Tennessee Health Science Center (UTHSC) in Memphis or the University of Tennessee College of Veterinary Medicine (UTCVM) prior to the completion of a bachelor's degree. You'll receive credit for the final 30 hours of undergraduate coursework upon successful completion of your first year at UTHSC or UTCVM.
Five-Year BS/MS
Tennessee offers an accelerated five-year combined bachelor's/master's program that will allow you to count 9 hours of graduate credit toward both your bachelor's and master's degrees in food science.
Scholarships and Funding
We want the very best and brightest students to join our Volunteer family, and we are ready to invest in your future. The University of Tennessee offers scholarships exclusively for international students including:
International Volunteer Scholarship ($10,000 - $18,000)
International Tennessee Explore Scholarship ($4,000 - $7,500)
International Beacon Scholarship ($4,000 - $18,000)
Global Ambassador Scholarship ($10,000 - $15,000)
Additionally, there are competitive scholarships, departmental scholarships, honors scholarships, and more! Apply early to be considered for scholarships.
To be considered for competitive scholarships, the deadline is November 1st. For all other scholarships, the deadline is May 1st.
Curriculum
FDSC 100 - Science of Food
FDSC 150 - History and Culture of Food
FDSC 201 - Professional Development
FDSC 241 - Food Preservation and Packaging
FDSC 341 - Food Engineering
FDSC 390 - Food Laws and Regulations
FDSC 410 - Food Chemistry
FDSC 415 - Food Analysis
FDSC 418 - Honors: Food Chemistry
FDSC 419 - Food Chemistry Lab
FDSC 421 - Food Microbiology
FDSC 428 - Honors: Food Microbiology
FDSC 429 - Food Microbiology Lab
FDSC 430 - Sensory Evaluation of Food
FDSC 442 - Special Topics In Food Science
FDSC 445 - Applied Food Science
FDSC 490 - Food Product Development
FDSC 493 - Practical Experience in Food Science
FDSC 495 - Quality Assurance and Sanitation Practices
FDSC 499 - Undergraduate Research in Food Science
Career Opportunities
Sensory Scientist
Quality Assurance Technician
Product Development Scientist
Food Production Manager
Quality Control Scientist
Food Scientist