BSc in
B.S. in Animal Science
The University of Tennessee Knoxville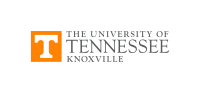 Introduction
Building and creating knowledge that integrates biology with animal care and productivity. Biology forms the base of many of the careers you may be interested in – veterinarian, farm manager, scientist, sales, Extension agent, field representative, pre-harvest food safety technician, and nutritionist, to name a few. By combining a core animal science curriculum with a focus on other science, technology, or business-related courses, you can design your own program that best prepares you for your future. To help, we have several concentrations that will help you build your curriculum. If you are in another major, consider a minor in animal science to strengthen your knowledge base.
Classes are only part of the equation to successfully enter a career after college. Real-world experience, such as internships, along with developing communication, leadership, and proactive skills, are also key. A great way to do this → Get InVOLved! A side benefit of getting involved in departmental club activities, research projects, etc., is a stronger relationship with faculty who are great sources for letters of recommendation!
Concentrations
Animal Industries
Great for pursuing careers in multiple agri-businesses – pharmaceutical, nutrition, reproduction, genetics, farm/animal management, pre and post-harvest food safety, among others.
Requires a minor with a business or communication focus.
Requires an internship.
Potential Minors
Business Administration
Entrepreneurship
Food and Agricultural Business
International Agriculture and Natural Resources
Journalism and Electronic Media
Natural Resource and Environmental Economics
Bioscience
Great for pursuing graduate school and other professional programs and careers in pre and post-harvest food safety, wildlife, and nutrition, to name a few.
High degree of flexibility.
Consider a minor to provide more in-depth knowledge.
Potential Minors
Biological Sciences
Entomology and Plant Pathology
Environmental and Soil Sciences
Food Science
Nutrition
Plant Sciences
Psychology
Public Health
Wildlife and Fisheries Science​
Pre-Veterinary Medicine
Has key requirements for most veterinary schools.
Add human anatomy and physiology to pursue human medicine
Accelerated Concentrations
Pre-Veterinary Medicine 3+1
Apply to veterinary school after three years. If accepted earn a BS after completion of the first year at UT College of Veterinary Medicine.
Recommended ONLY if you have at least 15-30 hours completed prior to enrolling at UT.
Five-Year BS and MS
For qualified students, the Department of Animal Science offers a Five-Year BS/MS accelerated degree program with a BS major in animal science and a thesis-based MS major in animal science. Central to this program is that a qualified student may take up to nine hours of graduate-level courses for their senior undergraduate electives and have them count toward both the BS degree and the MS degree. Students are typically considered for conditional admission to the program during, or immediately following, their third year of undergraduate study at the University of Tennessee, Knoxville. Because the MS program requires that a student write a thesis based on original research, efforts related to developing and starting a research-based project in consultation with a graduate advisory committee (that meets MS committee requirements) is required immediately following their third year of undergraduate studies.
Hands-On Learning
ANSC 420 Reproductive Technologies Lab
4-H youth participate in Livestock Judging Contests
ANSC 380 Animal Health Management
The Brehm Animal Science Building houses classrooms and the arena
Identifying uterine microbes in cattle
Dissecting broiler chick embryos to isolate primary stem cells for in vitro studies of fat and muscle development in Brynn Voy's research group
ANSC 280 Livestock Management and Well-Being
ANSC 484 Caring for Baby Chicks
ANSC 380 Labs for Animal Health and Management
Producers viewing bulls before the bull auction at the Middle Tennessee AgResearch and Education Center
ANSC 281 Lab for Equine Well Being
ANSC 281 Equine Well-Being
ANSC 330 Comparative Animal Nutrition Anatomy Lab
ANSC 380 Animal Health Management
Animal Holding Area connected to our Brehm Arena
Extension faculty speaking at the Steak and Potatoes Field Day
ANSC 485 students get a firsthand look at equine leg anatomy
ANSC 420 Reproductive Technologies Lab
Producers participating in the Bull Test Sale at the Middle Tennessee AgResearch and Education Center
Analyzing a scan of the caudal artery with Doppler ultrasound to determine vessel diameter and blood flow in steers grazing tall fescue
Working to extract rumen microbial DNA in Phillip Myer's research group
Students, youth, agents, and volunteers evaluate horse conformation and performance
Working with youth as 4-H'ers show their swine during the Swine Show
Opportunities to study abroad
Master Dairy training with producers and agents
Opportunities to present at conferences
Scholarships and Funding
We want the very best and brightest students to join our Volunteer family, and we are ready to invest in your future. The University of Tennessee offers scholarships exclusively for international students including:
International Volunteer Scholarship ($10,000 - $18,000)
International Tennessee Explore Scholarship ($4,000 - $7,500)
International Beacon Scholarship ($4,000 - $18,000)
Global Ambassador Scholarship ($10,000 - $15,000)
Additionally, there are competitive scholarships, departmental scholarships, honors scholarships, and more! Apply early to be considered for scholarships.
To be considered for competitive scholarships, the deadline is November 1st. For all other scholarships, the deadline is May 1st.
Curriculum
Animal Science
ANSC 100 - Orientation to Animal Science
ANSC 150 - Global Animal Agriculture Systems and Society
ANSC 220 - Animal Anatomy and Physiology
ANSC 250 - Introduction to Animal Handling and Management
ANSC 320 - Reproductive Physiology and Lactation
ANSC 328 - Honors: Reproductive Physiology and Lactation
ANSC 330 - Comparative Animal Nutrition
ANSC 338 - Honors: Comparative Animal Nutrition
ANSC 340 - Animal Breeding and Genetics
ANSC 348 - Honors: Animal Breeding and Genetics
ANSC 360 - Equine and Food Animal Evaluation
ANSC 361 - Livestock Merchandising
ANSC 380 - Animal Health Management
ANSC 388 - Honors: Animal Health Management
ANSC 395 - Careers in Animal Agriculture
ANSC 420 - Advanced Reproductive Techniques
ANSC 431 - Comparative Nutritional Biochemistry and Metabolism
ANSC 461 - Advanced Beef Cattle, Dairy Cattle, Horse, Poultry, Sheep, and Swine Judging
ANSC 481 - Beef Cattle Management
ANSC 482 - Dairy Management
ANSC 483 - Swine Management
ANSC 484 - Poultry Management
ANSC 485 - Equine Management
ANSC 486 - Sheep and Goat Management
ANSC 489 - Companion and Exotic Animal Management
ANSC 492 - Animal Science Experiential Learning
ANSC 493 - Independent Study in Animal Science
ANSC 494 - Animal Science Teaching Assistant
ANSC 495 - Ethics in Animal Agriculture
ANSC 496 - Equine Industry Tours
ANSC 499 - Undergraduate Research