Bachelor in
Bachelor of Engineering in Computer Science
The University of Hong Kong Faculty of Engineering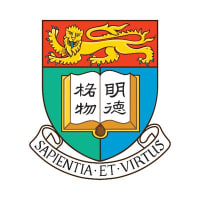 Scholarships
Explore scholarship opportunities to help fund your studies
Introduction
Our graduates work as IT professionals in different sectors of the society, say banking & finance, building & construction, the government, education, IT & telecommunication, property, and manufacturing, etc. Many of them are now working in leading international companies, such as HSBC, UBS, Credit Suisse, JPMorgan Chase, Thomson Reuters, IBM, Microsoft, and Oracle. Some of them even work abroad with big names in the IT industry, such as Apple, Facebook, Google, and Uber. Alternatively, you can pursue a master or doctoral degree in HK or overseas. Our graduates are welcome by institutions worldwide, e.g. Cambridge, CMU, Oxford, Stanford and UIUC.
What is Computer Science?
Computer science is not just programming and studying computers, but rather about problem-solving – the study of algorithms and information representation to make productive use of computing technologies.
The discipline ranges from theoretical studies of computation to the design and implementation of complex computer systems.
A young but fast-growing discipline.
Having a profound impact on society and our daily lives.