BA in
Bachelor of Design (3 year Graphic)
The Florence Institute of Design International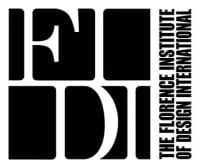 Scholarships
Explore scholarship opportunities to help fund your studies
Introduction
Overview
The Bachelor program begins by teaching the fundamentals of graphic design that are vital for successful work. These topics include colour schemes, theory, and typography. In class lectures combined with desk critiques and followed by presentations assist students in creating thoroughly developed projects. In addition to the class time, there are guest lectures and field trips to enhance learning. The projects are all completed individually to assure that students can use them in their individual portfolios. This means that when the students graduate they take with them a complete portfolio of work that they can use to apply for jobs in an interior design firm or studio. As the program progresses, students continue developing their skills while learning new ones such as illustration, computer graphics, and web design. Students in the program use the most current graphic design software. The goal of the first two years is to prepare the students for their thesis which is a yearlong project that takes place during the third year of the program. Along with the thesis project, students learn how to interact with clients and how to handle large-scale projects. The program is designed to prepare students for seamless integration into the workplace. At the conclusion of the intensive three-year Bachelor program, students are awarded with a Bachelor of Arts Degree, BA (Hons) in Design, which is validated by the University of Chester.
Faculty
The faculty is made up of both locally Italian and international professors who all speak and teach in English. Additionally, the professors are all professionals working in their field. This is to ensure that the faculty is aware of what is happening in their field so that they do not give their students outdated information. The school's intimate class sizes allow for each student to receive a premium individualized education.
Location
The school is located in the picturesque city of Florence. Florence is a living influence of some of the most influential architects and designers such as Brunelleschi, Da Vinci, Dante, and Michelangelo. FIDI is a unique school partially thanks to its incredible location. Classes have the opportunity to witness the historical masterpieces through walking tours with their professors and learn about art history on site.