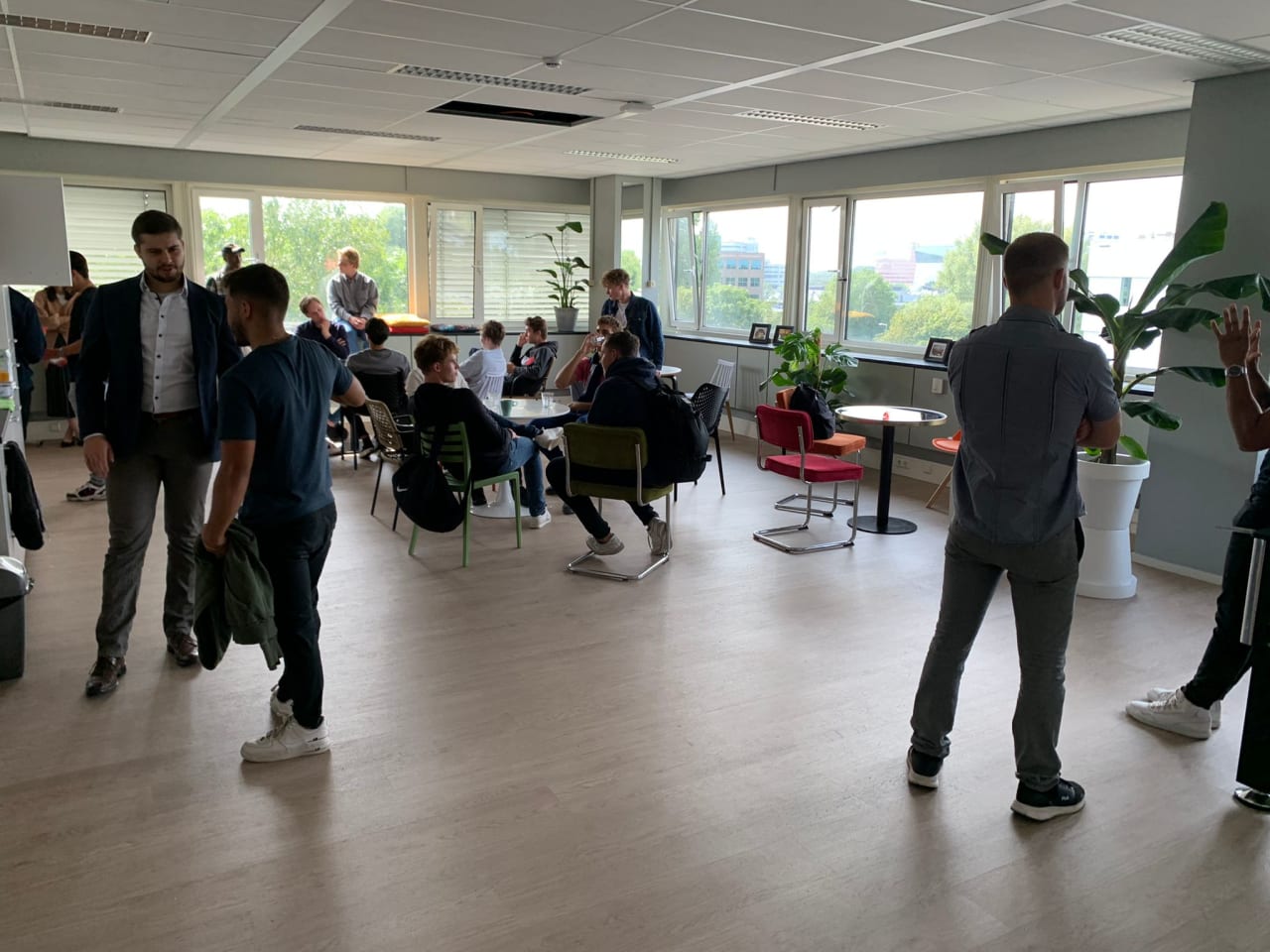 BBA in
Bachelor of Business Administration in Entrepreneurship
Team Academy - International School For Entrepreneurship
Key Information
---
Campus location
Amsterdam, Netherlands
Tuition fees
EUR 12,750 / per year
Application deadline
16 May 2023*
Earliest start date
Sep 2023
* For the schoolyear 2023-2024: 1 May 2023 for international students with a non EU passport. International students holding a EU passport may apply later.
Scholarships
Explore scholarship opportunities to help fund your studies
Introduction
OUR PHILOSOPHY
We believe that everyone has the potential to do something unique, achieve their goals and contribute something valuable to the world. Not everyone learns, thinks, or works in the same way.
We provide a new way of learning different from the regular school system. Our education is personalized, flexible, and focused on creating tangible results for you and your business. It's designed to make you creative, a critical thinker, a great communicator, and an experienced all-rounder.
You'll be ready for every situation in the 21st century.
How
Learning by Doing
At Team Academy, you launch your own business or entrepreneurial project during your study. You create real products and services, design your own marketing strategy, work with real clients, and earn real profits, by applying everything you learn into practice immediately.
Learning from the Best
Our students are supported by a team of coaches, business mentors, and field experts. Our staff includes a combination of high-level educators and top professionals and experienced entrepreneurs. We're proud to have a ratio of 1 staff member to every 3 students.
Learning in Teams
Learn in small teams of like-minded entrepreneurs. Participate in workshops and masterclasses, do business, travel the world, and learn and work as a team. Together you'll improve your communication skills, creativity, support each other, collaborate, and build a lifelong connection.
Learning and Traveling
Every year you'll travel to different international destinations. Together with your team you'll explore countries like Romania, South Africa, the USA, and more. You'll work with local students and companies, build connections for your business, and join a network of creative Team Academy students.
Leadership
Learn to become an effective leader. Develop your presenting and communication abilities, master the most up-to-date project management methodologies, and overcome conflict. Learn to lead yourself, your team, and your business.
Entrepreneurship
Master the essentials of market research, product testing & development, sales, marketing, and business development by thinking creatively.
Creation & Commercialization
Master the essentials of market research, product testing & development, sales, marketing & business development.
Team Performance
Learn to work together, learn from each other, resolve conflict, share knowledge, grow and build a strong team.
Integrated Skills
From IT to Law, you'll learn some of the most vital hard skills necessary to succeed as a business person in today's fast-paced economy.