Bachelor in
Bachelor in Management
TBS Education in Barcelona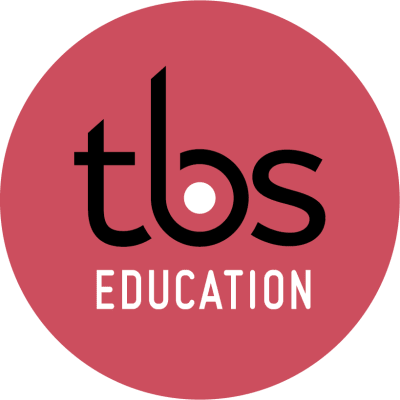 Key Information
---
Campus location
Barcelona, Spain
Languages
English, French, Spanish
Tuition fees
EUR 11,700 / per year *
Application deadline
23 Jul 2023
Earliest start date
Sep 2023
* the total cost of enrollment for the Bachelor in Management degree program is 11,700€ per year
Introduction
Study business at a prestigious institution and enjoy a truly international experience through a degree program that guarantees your employability.
The Bachelor in Management undergraduate degree offers business and management courses with specializations during the third year, as well as academic exchange semesters with accredited partner universities.
The professionalization and internationalization of our students are honed over the course of 3 years, during which they are provided with the practical experience and conceptual skills that are required for business management in a global labor market.
Basic Information
Program: Bachelor in Management
Official qualification: official degree recognized by the French Ministry of Education and Research
Format: Full-time, on-site
Languages: English, Spanish, French
Start date: September
Duration: 3 years
ECTS: 180
Class timetable: Monday to Friday, 9:00 to 19:00
Course fees: €35,100
Reasons to study the Bachelor in Management at TBS Education - Barcelona
3 years
During each of the three years of the business management degree, students can study in Barcelona, Toulouse, Paris, or Casablanca and at one of over 120 universities with which we have collaboration agreements. (1 semester in the second year).
TBS Education is a multi-campus university which means our students can enroll at the Toulouse, Barcelona, Casablanca or Paris campus, as well as change campuses during the degree.
Professional experience every year
A compulsory full-time internship at a company is undertaken during each of the three years of the Bachelor's degree, which adds up to 12 months of professional experience by the end of the program. International internships are also available.
Multicultural environment
The international experience begins in the classroom! The atmosphere at the Barcelona business school is totally multicultural, as the students originate from more than 45 different countries and the faculty is also very international.
Your ability to work in multicultural environments will be a distinguishing factor when the time comes to enter the world of international business.
Specialization itineraries
During the third year of the program, students in Barcelona and Toulouse can specialize in a particular professional sector and area of a company.
There will also be an elective course featuring guest lecturers from around the world to solidify your specialization and internationalization.
Learning through practice
The pedagogical methodology of the courses is based on practical and group work. The classes combine presentations, lectures from professionals and researchers, workshops for the development of managerial skills, case studies, and also the development of consultancy projects.
In addition, many of the TBS Education lecturers on the international business degree are professionals from the business world who can demonstrate examples of real cases in class.
Oriented towards your professional development
The Career Services at TBS Education - Barcelona provides individualized and ongoing monitoring of your personal and professional development throughout your studies.
With this in mind, you will work individually to define and construct your professional path. For this purpose, the Career Services provides competency development sessions and assistance with CV and interview preparation, along with guidance from professional coaches who are assigned to each student and provide mentorship throughout the 3 years of the international business degree.
Development of social values
Ethics is a core value of TBS Education, which is why our program contains the Citizen Service module, 50-hour volunteering with solidarity organizations. Its objective is to nurture within our students a sense of responsibility and an awareness of the realities of our current society.
At the end of the module, most students believe that this activity has given them added personal value. On top of that, 30% of students continue performing voluntary work beyond the hours required by the school.
TBS Education has a triple accreditation
TBS education holds all three accreditations that are available to business schools, EQUIS, AMBA and AACSB, a triple crown that only 1% of business schools worldwide can claim to possess.
Curriculum
Program content
The Bachelor in Management program is an official undergraduate degree in business administration and international business.
The Bachelor in Management program has a three-year structure. During the first year of the business management degree, you will learn the fundamentals of business; in the second year, you will consolidate these fundamentals and internationalize yourself through a semester-long exchange at a partner university; in the third year, you will specialize.
The future employability of the bachelor of business administration students is the principal factor that guides all our pedagogic activities. The Bachelor in Management creates competent professionals who can successfully fill the various roles at companies.
The program's subjects are grouped in the following blocks:
Marketing
Management control
Human resources
Operations
Information management
Career Starter
Languages
First-year, business fundamentals
During the first year of your bachelor of business administration, you will build a foundation of the basic concepts of the most relevant areas of companies and also begin language classes. At the end of the year, you will put your newly acquired knowledge to the test in a Business Game: a simulation of a company involving competing teams, which emphasizes business development and accounts.
Alongside the classes, you will perform 50 hours of Citizen Service, a period of volunteer work at an NGO or non-profit association with social objectives, with the aim of training you to be a responsible and ethical professional.
Finally, you will perform a minimum of an 8-week internship in customer relations.
Second-year, solidification, and internationalization
During the second year, you will deepen your knowledge of the fundamental areas of a company and continue the language courses and Career Starter. You will also perform a minimum of 8 weeks of internships as an assistant in a functional area of a company.
You will complete a semester international exchange at one of our partner universities or at another of our campuses. If you are an international student, you can also choose to remain in Toulouse or Barcelona. Spending time abroad is a key part of a business management degree.
The Social Innovation & Change course is delivered during the fourth semester at the business school in Barcelona. It requires students to design a business project with social objectives, from the initial idea to the prototype.
Third-year, specialization
The third-year is when you will undertake your specialization. You will be able to tailor your academic program and select one of our professional itineraries, a functional area of a company, and an international elective subject, in addition to continuing the language classes and the Career Services.
Through the professional itinerary, you will specialize in a sector or business area by choosing from the following:
In Toulouse:
Hospitality and tourism management (in English)
Aviation management ( in English)
International business management (in English)
Innovation management (in English)
Event management (in French)
Wine marketing and oenotourism (in French)
Real-estate management (in French)
Digital business (in French)
Business Development (in French)
Sports Management (in French)
In Barcelona:
Fashion and Luxury Management (in English)
Digital Marketing (in English)
Digital and Social Entrepreneurship (in English)
Doing Sustainable Business (in English)
In Casablanca:
Digital Business (in French)
International Business Management (in English)
In Paris
New professional path in apprenticeship (in French)
You will also have the opportunity to deepen your knowledge of a functional area of a company that you have an affinity for Human Resources, Finance, Operational Marketing, International Business, and Management Control (the last two are available only in Toulouse).
Finally, you must select an international elective subject delivered by guest professors worldwide to strengthen your specialization and internationalization.
You will end the academic year with a minimum of a 16-week internship at a company where you will collaborate on project management.
Program Outcome
Aimed at students who have completed their secondary education, this international business degree equips them with all the resources of a leading accredited business school. It also provides graduates with a launchpad to succeed in the professional world.
Career Opportunities
Career Starter - Your professional future
The Career Starter unit is a comprehensive tool that allows us to conduct individualized and continuous monitoring of our students in their personal and professional development throughout the three years of the Bachelor program. Thanks to activities and events during the academic year, students are able to define and build their career path.
We help them to:
Get to know themselves better
Discover the business world
Conduct focused reflection on their career path
Carry out structured actions to search for work placements and jobs
Career Starter supports students throughout their schooling, by helping them build a career path, but also after their schooling, by smoothing the transition between school and business. Career Starter supports them in finding a job, monitors them at the start of their career, and helps them in managing their career.