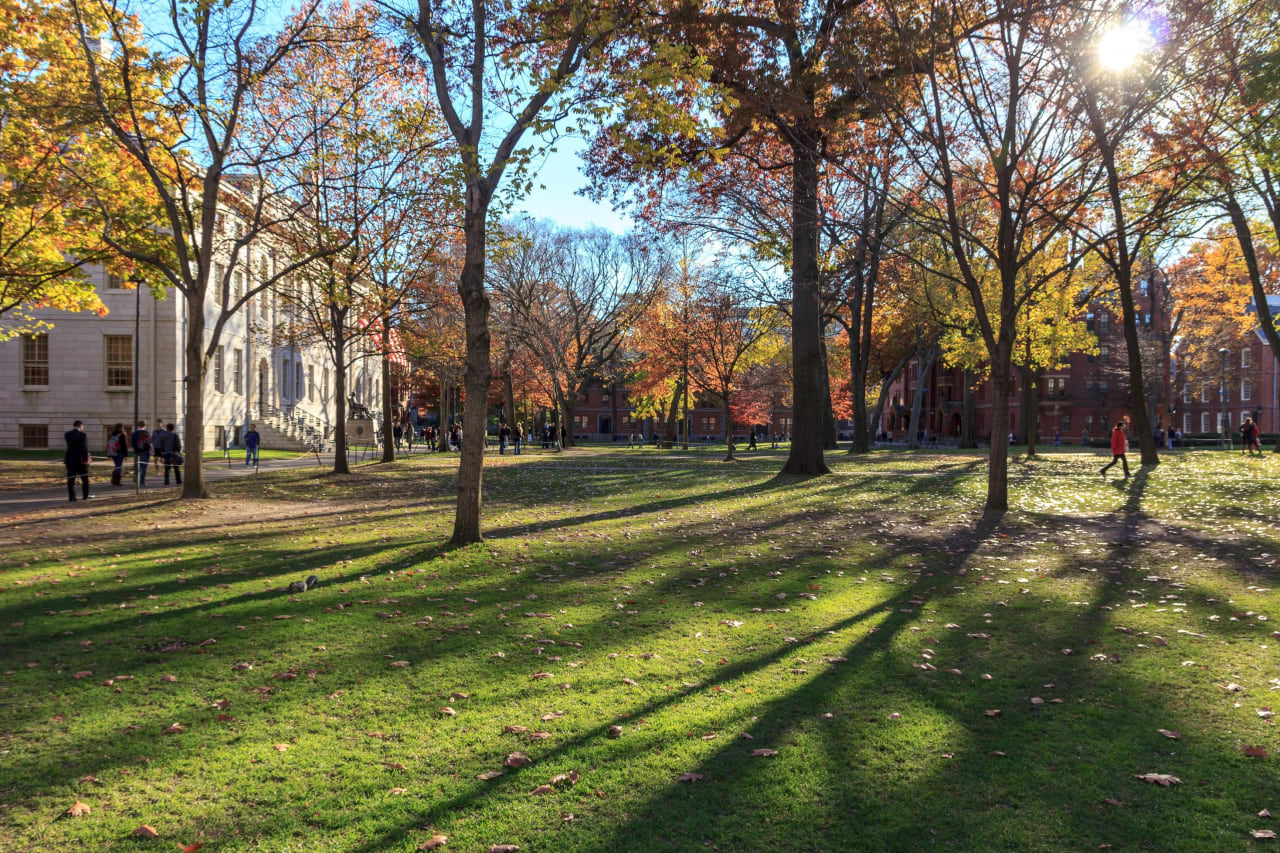 BA in
Bachelor of Arts in Self-Initiated Major
Stephens College
Key Information
---
Campus location
Columbia, USA
Tuition fees
USD 24,586 / per year **
Application deadline
Request info *
Earliest start date
Request info
* rolling admission; for optimum scholarship consideration: priority admission I: apply by November 1; priority admission II: apply by February 1
** 2022-2023 tuition; total direct costs: $36,814; total cost of attendance: $42,384
Introduction
Design a major as unique as you are.
Maybe you have so many interests, you can't pick just one. At Stephens, we understand. That's why we offer the opportunity to design your own major. We'll show you how to invent a unique future for yourself, one grounded on a solid academic foundation. Come dream up with us.
Why choose a self-initiated major?
Students who want the flexibility to pursue course­work across multiple disciplines — while maintaining a focus on career and professional goals — will find a self-initiated major is a perfect fit. Choosing to design your own major also demonstrates the kind of creativity, commitment, and critical thinking that employers are looking for today.
Highly personalized advising
When you choose to create your own major, you'll be paired with an adviser who will help you put together the courses you need to achieve your goals. With a solid foundation and a broad academic background, you'll graduate with a degree that can take you places.
College-to-career benefits
Our college-to-career program is a non-academic graduation requirement that provides the grounding students need to excel in any field. Profes­sional development workshops and personalized, one-on-one counseling begin in the first semester. This foundation helps ensure that your self-initiated major balances academic exploration with a solid career plan.
Stephens' extensive alumnae network, as well as partnerships with local businesses, provide opportunities to access internships and first jobs in a variety of fields.
Your path, your way
Flexibility. Challenge. Opportunity. There are many reasons to design your own major. Self-initiated majors have opportunities to:
Expand on your existing talents and discover new strengths.
Create a customized degree plan to graduate in four years.
Build internships and study abroad into your personal plan.
Be inspired by courses from lots of different programs.
Develop a unique capstone project around your interests and goals.
"How many times has someone asked you what are you going to major in in college? Maybe you don't have an answer that feels right to you. We have the solution for students who don't want to limit themselves: the self-initiated major. And we have the advisers to make sure you create a career-focused program, too."



- Dr. Trish Parsons, Associate Vice President for Academic Affairs
Student-Initiated Major (S.I.M.)
The student-initiated major (S.I.M.) is available for the student whose academic interests, abilities, and career goals are not directed toward a traditional major. This non-traditional major is designed by the student with the assistance of a faculty planning committee. Student-initiated majors are drawn primarily from two programs offered as a major or minor at Stephens College. The Student-Initiated Major is named based on the programs chosen, e.g. fashion - art, biology - dance, or strategic communication - women's studies. Transfer credit may be included in the required degree credits for a student-initiated major only when the courses are approved by the appropriate deans(s) to substitute for courses within the discipline that offers the major or minor. A student-initiated major may incorporate study abroad as well as programs that are available through other accredited colleges or universities.
To explore the possibilities of a student-initiated major, a student discusses her interests with her faculty adviser. When plans progress, a planning committee is formed that includes the student, the adviser, deans from the primary disciplines, or faculty members who represent particular academic or career interests. The student writes a rationale for the major and prepares a projected academic plan that is inclusive of all degree requirements. The proposal must meet the general guidelines for a degree in the Bachelor of Arts, the Bachelor of Science, or the Bachelor of Fine Arts degree programs. The original proposal is subject to discussion and revision until approved by the planning committee and reviewed by the registrar. Once approved, the plan for the major is forwarded to the Office of the Registrar where it becomes a permanent part of the student's academic record.
Guidelines for the preparation of a proposal for a student-initiated major are available in the Office of the Registrar. The application and approval process should be completed by the end of the student's sophomore year (usually the fourth semester of full-time enrollment). Transfer students entering with junior standing will be allowed one semester for the approval process to be completed.
Students are not allowed to combine coursework from majors in the same program into a Student-Initiated Major. For example, the Fashion Design and Product Development, Fashion Communication and Fashion Marketing Management degrees are part of the same program, so cannot be combined to form a Student-Initiated Major. Students are not permitted to complete one of the Stephens College degrees in its entirety. Students wishing to complete more than one major should refer to the Dual Degree and Double Major options.
Your advisor will work with you to develop a plan and framework for success and to ensure all degree requirements and milestones are met.
English Language Requirements
Certify your English proficiency with the Duolingo English Test! The DET is a convenient, fast, and affordable online English test accepted by over 4,000 universities (like this one) around the world.