Bachelor in
Bachelor of Education in English
St. Theresa International College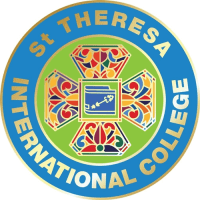 Scholarships
Explore scholarship opportunities to help fund your studies
Introduction
Are you ready to take the first step in becoming a teacher?
As an educator, you will be expected to have strong pedagogical skills, good judgments in practice and preparedness in delivering knowledge to the diverse needs of students.
Being a teacher means that you will have the important job of intellectually, ethically and spiritually educating a future generation of leaders. With our Bachelor of Education program, a whole world of opportunity awaits you, in one of the most important professions in society.
What will I learn?
Our Bachelor of Education program is a 5-year program approved by the Teachers Council of Thailand and the Office of the Higher Commission of Higher Education. The program focuses on developing skills and expertise needed in the profession of teaching English, through the integration of knowledge in innovation, information technology, modern educational materials, and effective classroom management, together with a variety of activities to help achieve maximum efficiency in the teaching profession.
All students are required to attend one-year internship in schools and perform as actual teachers. During this time, the students will be closely supervised by administrators of the schools together with the teachers of St. Theresa International College. The curriculum has been designed to produce professional teachers that are well-equipped with exceptional English language skills, well-rounded knowledge, proper characteristics, integrity, honesty, and life-long learning habits.
Extra – Curricular Activities
Students will perform extra-curricular activities throughout the program, which is aimed at helping them advance academically, socially, nationally and internationally. Activities include:
Strengthening English speaking skills through constant practice with native speakers.
Develop a variety of educational activities and special projects.
Contribute to social and academic services for the improvement of the quality of life of communities.
The Possibilities Are Endless
After completion of the program, you shall be ready to pursue obtaining a license in the English Teaching Profession for basic education. Graduates shall be ready to educate young minds in schools and educational institutions locally and abroad.
Careers
Primary School Teacher
Secondary/High School Teacher
School Administrator
Early Childhood Specialist
Private Tutor
Community Education Officer
English Instructor
Creative writers for media
Accreditation
Our Bachelor of Education in English is accredited by the Teachers Council of Thailand and the Office of the Higher Education Commission.
Before You Apply
Applicants must have successfully completed high school (M.6) or equivalent.
Applicants should be able to demonstrate excellent mental and physical health.
Applicants should have satisfactory proficiency in English language.
Applicants must be of a good moral character and psychological capacity, and no contagious diseases.
Applicants should forward to us the below-listed documents:
Completed application form and fees.
Certified true copy official transcript of records.
Certified true copy of National ID card or passport.
Two (2) recently taken 2×2 inch photographs.
Certified true copy of name change certificate (if any).