BA in
BA(Hons) in Peace Studies
St. Augustine College of South Africa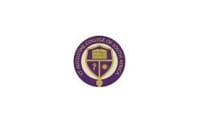 Scholarships
Explore scholarship opportunities to help fund your studies
Introduction
Our Peace Studies programme aims to equip graduates in the field to approach the challenges of conflict prevention, resolution, peace-building and peace-keeping in an intellectually rigorous, theoretically well-grounded and empirically richly informed.
Who Will Benefit From Studying Peace?
The Honours Programme in Peace Studies is suited to students who intend, upon graduation, to enter into one of the following fields of activity:
Peace-building, peace-keeping and post-conflict reconstruction work with local and international non-governmental and governmental organizations, schools and local community development organisations.
Research and scholarship in the broad field of peace-studies, including war and conflict prevention, non-violent approaches to post-conflict reconstruction and recovery from violence, and institutional and community capacity building.
The pursuit of further post-graduate study in the field.