Bachelor in
Bachelor in Petroleum and Natural Gas Engineering
Slippery Rock University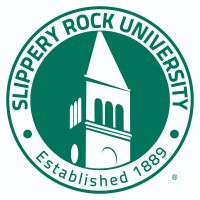 Introduction
Earn you Petroleum and Natural Gas Engineering degree at Slippery Rock
Offered by: Physics and Engineering
Slippery Rock University's Bachelor's in Petroleum and Natural Gas Engineering program offers a hands-on engineering design experience that prepares students for careers in a rewarding field. This degree at SRU is anywhere from $33,500 to $86,700 less than other programs in the region. Consisting of 128 credits, it can be completed on a full-time basis in four years at our main campus. The program is designed to meet ABET accreditation criteria, internship opportunities are available, and our dedicated faculty are available to provide one-on-one guidance to students.
Slippery Rock University's Bachelor's in Petroleum and Natural Gas Engineering program offers a hands-on education that provides students with key skills and insights for becoming successful engineers.
Clubs & Organizations
Physics and Engineering Club

Career Opportunities
Petroleum and natural gas engineers are responsible for the discovery, extraction, transportation, and refinement of natural gas and oil resources. They have the opportunity to work in a broad range of careers in a variety of locations around the world.
Graduates of the Petroleum and Natural Gas Engineering program have many career options as:
drilling engineers, who design and supervise the drilling of oil and natural gas wells
production engineers, who design facilities that produce, transport, and store oil and natural gas
reservoir engineers, who evaluate and forecast oil and gas field performance, design extraction processes, and conduct economic evaluations
marketing engineers, who handle sales, marketing, and transportation of oil and natural gas products
research scientists and engineers, who find new ways of improving production, reservoir recovery processes, performance, and treatment processes
The US Bureau of Labor Statistics projects that from 2012 to 2022 the nation will add 9,900 new petroleum engineers, a 25.7% increase. US News & World Report states that the baby-boomer generation of petroleum engineers will begin retiring at the same time that climate change and energy exploration/production become high-priority industries, thus creating a need and opportunity for this program, Within 150 miles of SRU, petroleum engineering positions are expected to increase by 56% in the next 10 years.

Program Outcome
Identify, formulate, and solve complex engineering problems by applying principles of engineering, science, and mathematics
Ability to apply engineering design to produce solutions that meet specified needs with consideration of public health, safety, and welfare as well as global, cultural, social, environmental, and economic factors
Communicate effectively with a range of audiences
Recognize ethical and professional responsibilities in engineering situations and make informed judgments which must consider the impact of engineering solutions in global, economic, environmental, and societal contexts
Function effectively on a team whose members together provide leadership, create a collaborative and inclusive environment, establish goals, plan tasks, and meet objectives
Develop and conduct appropriate experimentation, analyze and interpret data, and use engineering judgment to draw conclusions
Acquire and apply new knowledge as needed using appropriate learning strategies

Curriculum
Why Choose Petroleum and Natural Gas Engineering?
Energy is a key component in our everyday lives. A secure energy future requires a balance between environmental impact and affordable supply. A recent report by the US Energy Information Administration predicts a 56% net growth in the global energy demand between 2010 and 2040. Given this ever-increasing global thirst for energy, the long-term job market for PNG Engineers is projected to remain high.
In addition, Forbes Magazine rates a BS in Petroleum and Natural Gas Engineering (PNGE) as having the highest starting salary with a median of $99,313. The median salary for engineers overall in this industry is $133,050.
What Will You Learn?
Slippery Rock University's curriculum provides students with a hands-on, in-depth learning experience covering the major fields of study in PNGE, including exploration, production, and transportation of oil and natural gas resources using safe and environmentally friendlier methods.
Courses in the Petroleum and Natural Gas Engineering program combine labs with traditional classes such as Production Engineering and Oil and Natural Gas Engineering Design. Many majors are also part of the Physics & Engineering Club, which allows students to apply skills and engage in discussion outside of the classroom.

English Language Requirements
Certify your English proficiency with the Duolingo English Test! The DET is a convenient, fast, and affordable online English test accepted by over 4,000 universities (like this one) around the world.