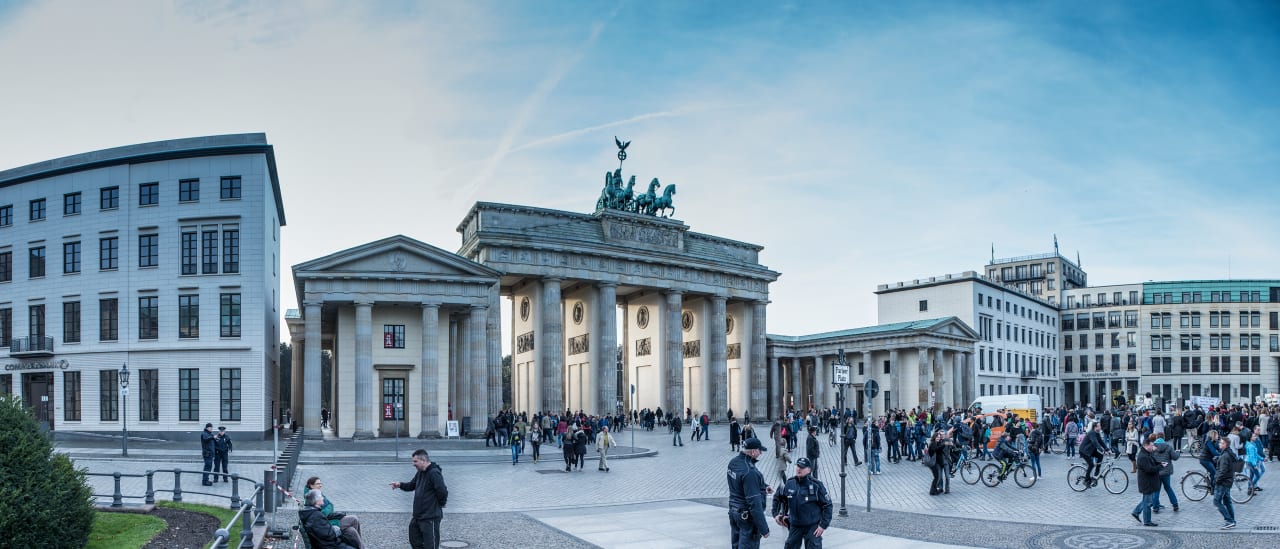 B.A. Creative Industries Management
SRH Berlin University of Applied Sciences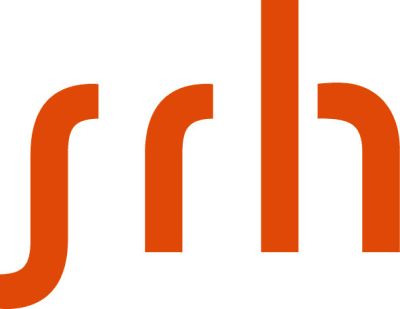 Key Information
---
Campus location
Berlin, Germany
Tuition fees
EUR 690 / per month *
Application deadline
Request info
Earliest start date
Dec 2023
* tuition fees (per month or per semester) EUR 690 / month (Citizenship EU/EEA incl. Western Balkans, Switzerland, and Ukraine) | EUR 4,740 / semester (Citizenship non-EU/non-EEA)
Introduction
Study Creative Industries Management and learn to support, market, and manage success in the creative industries. The B.A. program prepares you to start your own business or to work for companies that look for innovative approaches to management.
The BA Creative Industries Management study program adapts all-time management classics to the complex and dynamic world of the cultural and creative industries and the broader creative economy. Communication, culture, and arts as well as entrepreneurship have been added to the course to develop your critical understanding and diverse skill set.
During your studies, you can focus on four areas: Music, Visual Arts, Creative Writing, or General Creative Industries Management. This English-language program in the heart of cosmopolitan Berlin attracts German students who cherish learning and working across cultural boundaries, as well as international students from all over the world. You become part of a diverse, international, and supportive community whose members co-create their learning experiences on a day-to-day basis.
You will learn about diverse business models, strategies, and practices and develop your own identity as a creative manager. You will be able to train your management skills and deepen your knowledge about non-traditional industries and the arts, as well as social, sustainable, and cultural organizations. You will gain further practical experience in managing and marketing creative processes and products through numerous hands-on projects with fellow students across the entire School of Popular Arts and in collaboration with our diverse network partners.
Curriculum
1. Semester
Media and Creative Industries 30 ECTS
Creative Industries & Businesses
Business Strategy
Research Skills
Concentration I: Music/Visual Arts/Creative Writing/General
Media Studies
Creative Entrepreneurship Introduction Lab
In the first semester, you will dive into the world of creative industries, visit places and speak to practitioners from different fields. You will learn to analyze business models, research cases, and apply management tools and entrepreneurial strategies. You will be able to analyze and interpret different media and art forms. You will tackle your first practical assignment right away and work on a project in one of the following focus areas: Music, Visual Arts, Creative Writing, or General Creative Industries Management.
2. Semester
Marketing and Communications 30 ECTS
Marketing and Society
International Marketing Management
Concentration II: Music/Visual Arts/Creative Writing/General
Languages
Concentration III: Music/Visual Arts/Creative Writing/General
Intercultural Communication
In the second semester, you explore marketing as a socio-economic and cultural practice. You become acquainted with international marketing strategies and intercultural communication and study a foreign language. You will also work on another interdisciplinary project from one of the four focus areas with your fellow students and develop your organizational and personal skills.
3. Semester
Digital Work 30 ECTS
Digital & Marketing Communications Management
Digital Media Technology
Digital Production
Concentration IV: Music/Visual Arts/Creative Writing/General
Media Law
Languages
In this semester you will be able to apply digital and marketing communication management strategies, and work with digital media technology to create your own digital content. This is framed by media law so that you can handle contracts and deal with issues of copyright, trademarks, and licensing. You will also carry out another practical project from one of the four focus areas.
4. Semester
Managing Finances 30 ECTS
Accounting
Finance
Concentration V: Music/Visual Arts/Creative Writing/General
Lab Project
Project Management
Research Methods I (Qualitative & Artistic)
Being able to gain funding, working with budgets, and writing invoices for your work are essential skills in the creative industries and beyond. In addition to accounting and finance topics, you will learn about and apply structured project management concepts and methods in a social or sustainability-oriented practical project. You also develop your management research methods while learning about innovative artistic approaches to research. Additionally, you will carry out an entrepreneurial project in the SRH Start-up Lab Berlin.
5. Semester
Internship / Study Abroad / Incubator 30 ECTS
In the fifth semester, you will either do an internship at a company of your choice, assisted by our career service team, an exchange semester at a university abroad or take part in an incubator for your entrepreneurial business idea at the SRH Start-up Lab Berlin. The internship/exchange/incubator semester corresponds to a student workload of 750 hours and is worth 30 credit points.
6. Semester
Leadership & Career Development 30 ECTS
Creative Career Development
Organisation & Leadership
Public Relations & Artist Management
Concentration VI: Music/Visual Arts/Creative Writing/General
Research Methods II (Qualitative & Quantitative)
Concentration VII: Music/Visual Arts/Creative Writing/General
You will learn to communicate strategically with different audiences in the Public Relations & Artist Management seminar and will be able to apply these techniques to further your own leadership style and professional success in the modules Creative Career Development and Organisation & Leadership. Another module on Research Methods will prepare you for the upcoming Bachelor's thesis. You will also work on your final practical project.
7. Semester
Research & Innovation 30 ECTS
Innovation Management
Creative Entrepreneurship Innovation Lab
Cultural Theory & Popular Culture
Bachelor's Thesis
You will learn how to further innovation, develop organizations and entrepreneurial ventures, and drive change in the context of a growing demand for innovative approaches in the business and creative world. This is linked to critical analyses of Popular Culture, as we find ever-changing creative newness in global TV and media products. Finally, you will be writing a Bachelor's thesis on a self-chosen topic, supervised by our professorial staff that has internationally recognized research and practical expertise in a variety of creative, cultural, and management areas.
Career Opportunities
Our innovative approach that pays off
Having completed your BA Creative Industries Management degree, you know how to manage projects and processes successfully.
As an expert in trends and innovation, communication, organizational development, team leadership, and creative processes, you will have a wide range of career opportunities in the creative economy and beyond:
Management and marketing in businesses and organizations in the creative industries (advertising, architecture, arts and crafts, design, fashion, film, photography, music, performing arts, publishing, software, games, tourism and leisure, television, and radio).
Professional service firms, delivering services to the creative industries (e.g. Communication, event, and marketing agencies).
Business associations and policymakers in the field.
Businesses in other industries are seeking creative talent in areas such as innovation and change management.
Communication, event, and marketing agencies.
Communication, media relations, and marketing departments of companies.
Working as a freelancer and entrepreneur with your own business.