BA in
B.A. Audio Design
SRH Berlin University of Applied Sciences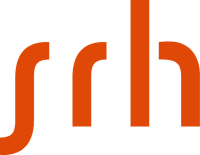 Introduction
Sound engineering, capturing, mixing - is that exactly your world? Our degree in Audio Design teaches you how to acoustically shape the world with sound and speech - from blockbuster soundtracks to electric car sound design.
Designed sound surrounds us in almost all areas of our lives. In this program, you will explore the physical properties of sound and learn how to technically design and manipulate it. You will produce soundtracks for various media such as film, animation, and computer games, you will investigate the powerful effects of sound in different environments and become familiar with the entire acoustic communication chain - from the sound source to the recipient.
Joint concept albums with UCA students
Students of the SRH Berlin Audio Design program and students of the English University for the Creative Arts have created concept albums together using the digital audio workstation Soundtrap. The aim of the project is to create a creative network beyond borders and to strengthen the students' intercultural skills.
Curriculum
1. Semester
Basics - Theory & Practice I 30 ECTS
In the first semester, you will immerse yourself in the world of Audio Design. You will learn basic techniques of audio engineering, miking, and recording. You'll also learn about the physics of acoustics and you'll be introduced to common DAW systems (Logic, Pro Tools, Ableton Live). In your first practical projects, you will learn how to dramaturgically build up your own pieces, implement them compositionally and technically, and change their effect through sound design. In addition to a first excursion into popular music history, you will receive piano lessons to improve your routine on the instrument for your own compositional work.
2. Semester
Basics - Theory & Practice II 30 ECTS
Music Design II
Lab II - Sound & Music Design
Elective I
Practical Project II
Digital Signal Processing – Sound Synthesis & Effects
Sound Studies
In the second semester, you will deepen your knowledge of music theory and practice. In the Sound Studies module, you will analyze sound design, musical concepts, and pieces and receive an introduction to scientific work. You will learn the basics of digital signal processing and apply your knowledge in first sound synthesis procedures. In the second semester, you will also carry out a practical project (e.g. with students of the BA Audiovisual and Interactive Media).
3. Semester
Applied Basics I 30 ECTS
Composition I - Electronic Music
Lab III - Audio design
Studio II - Editing & Mixing
Practical Project III
Music Informatics
Media Law (Music & Sound)
In the third semester, you will develop your own compositions and analyze current works. You will deal with the basics of music production and get to know the everyday studio life of an audio designer, design software-based musical instruments and interfaces. The Media Law module also teaches copyright law, trademark law, and licensing.
4. Semester
Applied Basics II 30 ECTS
Digital Scoring
Studio III - Mastering & Mixing
Elective II
Practical Project IV
Sound Agency
Language OR Physiology / Prevention
In the fourth semester, you will learn the basics of arranging and hone your compositional skills. Also on the timetable: mastering, audio mixing, and post-production in the studio.
5. Semester
Internship or Study Abroad 30 ECTS
In the fifth semester, you can take an internship at home or abroad or study abroad. The scope corresponds to a student workload of 750 hours each and is credited with 30 credit points.
6. Semester
Specialization & Practice I 30 ECTS
Lab IV - Sound & Space
Instruments, Interfaces & Installations
Elective III - Dept. Music & Sound
Practical Project IV
Focus Project I – Interdisciplinary
Creative Strategies & Project Organisation
In the sixth semester, you decide on a project from the fields of music technology & art, music production, sound design, or composition and thus choose your individual focus. Your focus project will be carried out in cooperation with the degree programs BA Audiovisual and Interactive Media and BA Creative Industries Management. You will learn to develop instruments and interfaces and dive into production techniques for 3D audio mixes and multi-channel systems. Building on this, you will consolidate your knowledge in a self-chosen module from the field of sound: music technology or sound design. Accompanying guest lectures and field trips will give you important stimuli from the industry and the opportunity to learn from the experiences of others.
7. Semester
Specialization & Practice II 30 ECTS
Game Audio / Film Music
Elective IV - Dept. Music & Sound
Focus Project II – Individual
Competence Transfer
Bachelor's Thesis
Again, you choose a focus project, but now you carry it out independently as an individual project. Further specialization in the areas of game audio, film music & dramaturgy is possible. In addition, you will pass on your knowledge to younger semesters: in self-led basic courses, you will train your didactic and pedagogical skills. At the end of the semester, you will write your bachelor thesis.
Career Opportunities
Innovative audio design pays off
Audio designers compose music of various genres, create digital sound designs and acoustic special effects, realize speech productions, and manage sound recordings with bands and ensembles. They write songs, orchestrate their own arrangements, and develop digital musical instruments and apps. Audio designers work either freelance or are employed in a variety of industries.
The B.A. Audio Design offers excellent career opportunities in industries such as:
Phono industry, labels, studios
Advertising, media, and design agencies
Audio software companies
Production companies, TV and radio stations, radio play publishers
Game producers
They work, for example, as:
Sound designers
Music producers
Audio engineers
Film musicians
Composers
Software developers
Product managers