BA in
BA in Public Relations and Advertising
Spring Hill College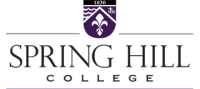 Introduction
Are you a strategic thinker and strong communicator? Would you like to strategize a communication campaign to bring about social change, or to promote an organization? Or run a media blitz campaign for a political candidate, or manage special events for multinational corporations?
In Spring Hill's public relations and advertising major, you'll be challenged creatively and analytically. You'll push boundaries, brainstorm big ideas, and perfect core competencies like time management and teamwork, all while delving into the importance of ethical practice, leadership, and service to others.
Why SHC?
At Spring Hill College, we're making our mark – With our small class sizes and affordable tuition, Spring Hill College is uniquely qualified to provide a high-quality education to our students. Our Jesuit, Catholic college education is renowned as a well-rounded higher education approach, with an emphasis on empowering students with a passion for knowledge and personal growth. With our recent tuition cut, Spring Hill College is one of the most affordable private colleges in the country.
We're curious and inspired – Forbes Magazine has ranked Spring Hill College as one of the top ten best colleges for return on investment (ROI). In our class of 2021, 92% of graduates attained placement six months after graduation through employment, graduate/professional school, internship, or service.
We're doers – Our students contribute 24,000 hours on average to the local community through the Foley Center each year. 100% of the 2020 graduates that applied to medical school were accepted. Spring Hill College has a 100% certification rate and a 92% placement rate with our Education program over the last five years.
Scholarships and Funding
Accessible. Affordable.
Starting in 2021, Spring Hill College tuition and fees are reduced from $41,868 to $21,100. Room and board will be reduced by $3,200.
This price reduction makes Spring Hill one of the most affordable private colleges in the country while retaining our reputation for providing a Jesuit, Catholic educational experience of the highest quality.
Apply for Financial Aid
The most important step for students who wish to apply for financial aid is to submit the FAFSA (Free Application for Federal Student Aid) online and make sure to add Spring Hill College to your list of schools. Only by completing and submitting the FAFSA will you be considered for additional funding from Spring Hill and federal and state sources.
Program Outcome
The goals of the Public Relations and Advertising program at Spring Hill College include:
Communicate to inform and persuade.
Emphasize ethics, truth-telling, public service, and social justice.
Explores the relationship between public relations and marketing.
Communicate effectively with a variety of media technologies.
Strategize according to the platform — from social media to the web, to video and text.
Conceptualize campaigns, their implementation, and their evaluation
Career Opportunities
Where We Work
Disney
Red Square Agency
Blue Sky Marketing
Blick & Staff Communications
Career Outlook
One study from Missouri revealed that 85 percent of all help-wanted advertisements listed "communication skills" as an important competency for applicants. A public relations student will develop the written, verbal, visual, digital, and social media skills to communicate in a variety of contexts:
Professional communicator for a local public relations agency.
Public-relations professional or brand journalist for major corporations, non-profit organizations, hospitals, or for educational and athletic organizations.
Non-profit communications.
Media relations, social media content, consulting, advertising copywriter, spokesperson, crisis management, community relations, marketing research, event planning, and branding.