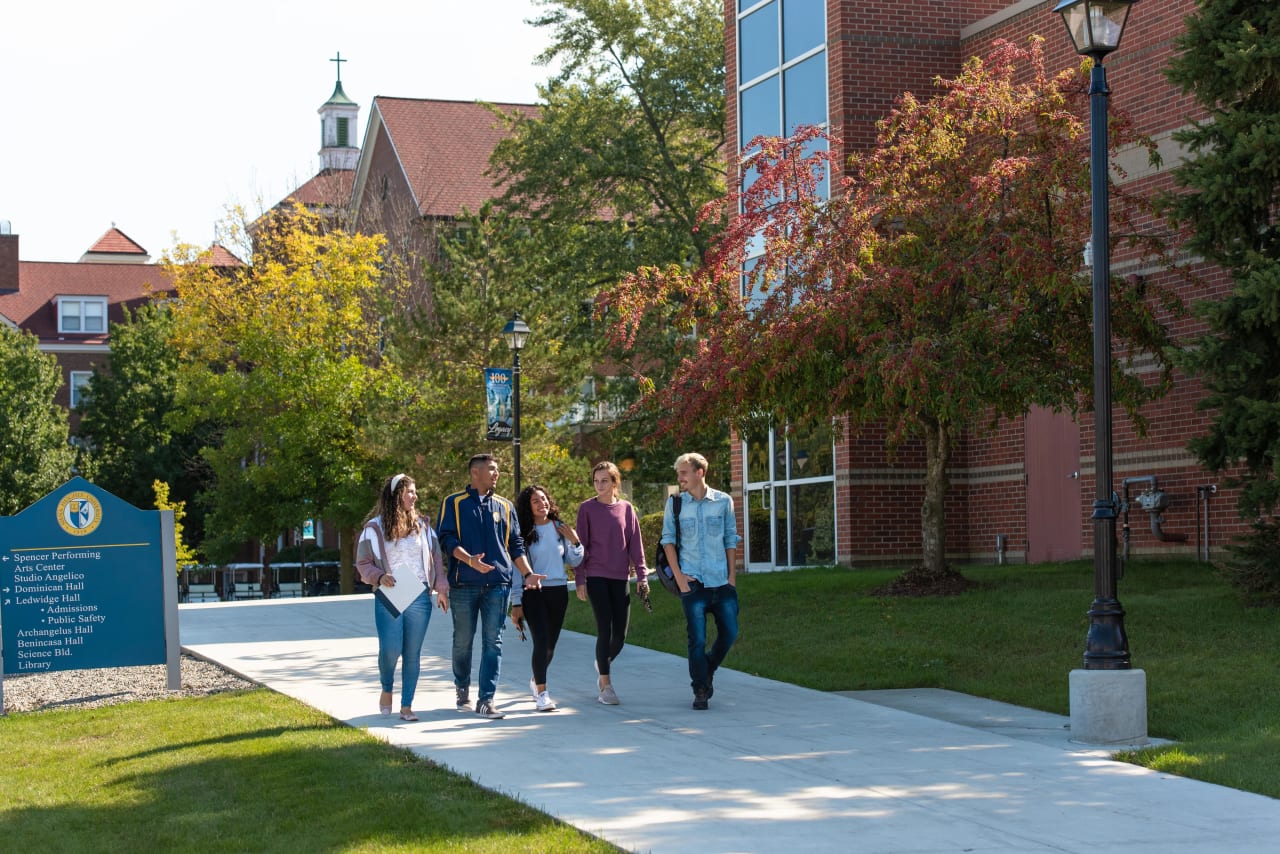 BSc in
BS in General Engineering
Siena Heights University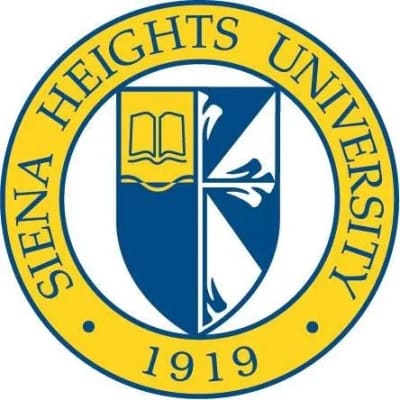 Key Information
---
Campus location
Adrian, USA
Study format
Blended, On-Campus
Tuition fees
USD 28,000 / per year
Application deadline
Request info
Earliest start date
Sep 2023
Introduction
Siena Heights offers a stand-alone general engineering program where students will be able to talk to other engineers because they will learn the basics in different disciplines.
Integrating the liberal arts into the program means students will know about the world around them before going out into the world to design projects and solve problems.
The liberal arts component also strengthens an engineer's marketability when it's done in a comprehensive way.
The program is based on active learning and not just lecturing. Students will be expected to produce a portfolio before graduation that shows what they have learned. Students will graduate with a bachelor's degree from Siena Heights in general engineering, and offers degrees in mechanical, electrical, or chemical engineering.
Siena Heights will continue the partnership with the University of North Dakota, where students can earn either an additional bachelor's degree from UND in Mechanical or Electrical engineering. Chemical engineering degree graduates usually major in chemistry at Siena.
SHU's general engineering program will seek accreditation from the Accreditation Board for Engineering and Technology's Engineering Accreditation Commission as soon as possible.
Program Distinctions
Active hands-on learning philosophy and projects;
Integrating the liberal arts into the program to increase marketability;
Being able to talk to other engineers to solve real-world problems through cross-training.
Scholarships and Funding
Did you know that approximately 90 percent of undergraduate students on the Adrian campus receive some form of financial assistance? Our admissions counselors and financial aid experts are committed to helping you find the best financial solutions for your education. Siena offers a wide range of opportunities that may be right for you, including:
Academic scholarships
Arts scholarships
Athletic scholarships
Campus Ministry scholarships
Grants
Work-study programs
Federal loans
Your university financial aid package may include some or all of the above, resulting in a customized plan that makes Siena Heights University affordable for your family.
Curriculum
Course Requirements for Major: 86 Credit Hours
Program Requirements: 51 credit hours
ENR 140 Programming I 3 credit hours
ENR 150 Statics 3 credit hours
ENR 202 Developing Skills for Internship 2 credit hours
ENR 220 Engineering Thermodynamics 3 credit hours
ENR 250 Mechanics of Materials 3 credit hours
ENR 260 Dynamics 3 credit hours
ENR 270 Circuit Analysis 4 credit hours
ENR 331 Engineering Materials 3 credit hours
ENR 348 Data Analysis and Statistics 3 credit hours
ENR 391 Professionalism and Ethics in Engineering 3 credit hours
ENR 491 Senior Design I 3 credit hours
ENR 494 Senior Design II 3 credit hours
Engineering Electives: 15 credit hours
Cognate Requirements: 35 Credit Hours
CHE 141 General Chemistry I 4 credit hours
CHE 142 General Chemistry II 4 credit hours
PHY 161 Physics I (Calculus Based) 4 credit hours
PHY 162 Physics II (Calculus Based) 4 credit hours
MAT 345 Linear Algebra 3 credit hours
MAT 181 Calculus With Analytic Geometry I 4 credit hours
MAT 182 Calculus With Analytic Geometry II 4 credit hours
MAT 282 Differential Equations 4 credit hours
MAT 292 Multivariable Calculus 4 credit hours
Liberal Arts: 28 Credit Hours
ENG 101 Reading And Writing I 3 credit hours
ENG 102 Reading And Writing II 3 credit hours
LAS 100 First Year Experience 1 credit hour
LAS 141 Diversity In Community 3 credit hours
LAS 241 Inquiry And Truth 3 credit hours
LAS 341 Contemplation And Action 3 credit hours
LAS 441 Justice And Peace 3 credit hours
Liberal Arts Elective: Social Science: 3 credit hours
Liberal Arts Elective: Religious Studies: 3 credit hours
Liberal Arts Elective: Fine and Performing Arts: 3 credit hours
General Electives: 6 Credit Hours
Total for Degree: 120 Credit Hours
Other Requirements
At least 10 hours of engineering electives must be at the 300/400 level.
A maximum of four (4) hours in Internship/Co-op credit may count towards the degree.
Career Opportunities
Internships
Internship opportunities will be encouraged, and the program is actively searching for new projects and partners. This practical approach will allow students in the program to build a portfolio that they can access even after graduation.
With an understanding of "core" engineering principles, graduates will know whom to ask and what questions to ask when they get out in the world in dealing with other engineers.