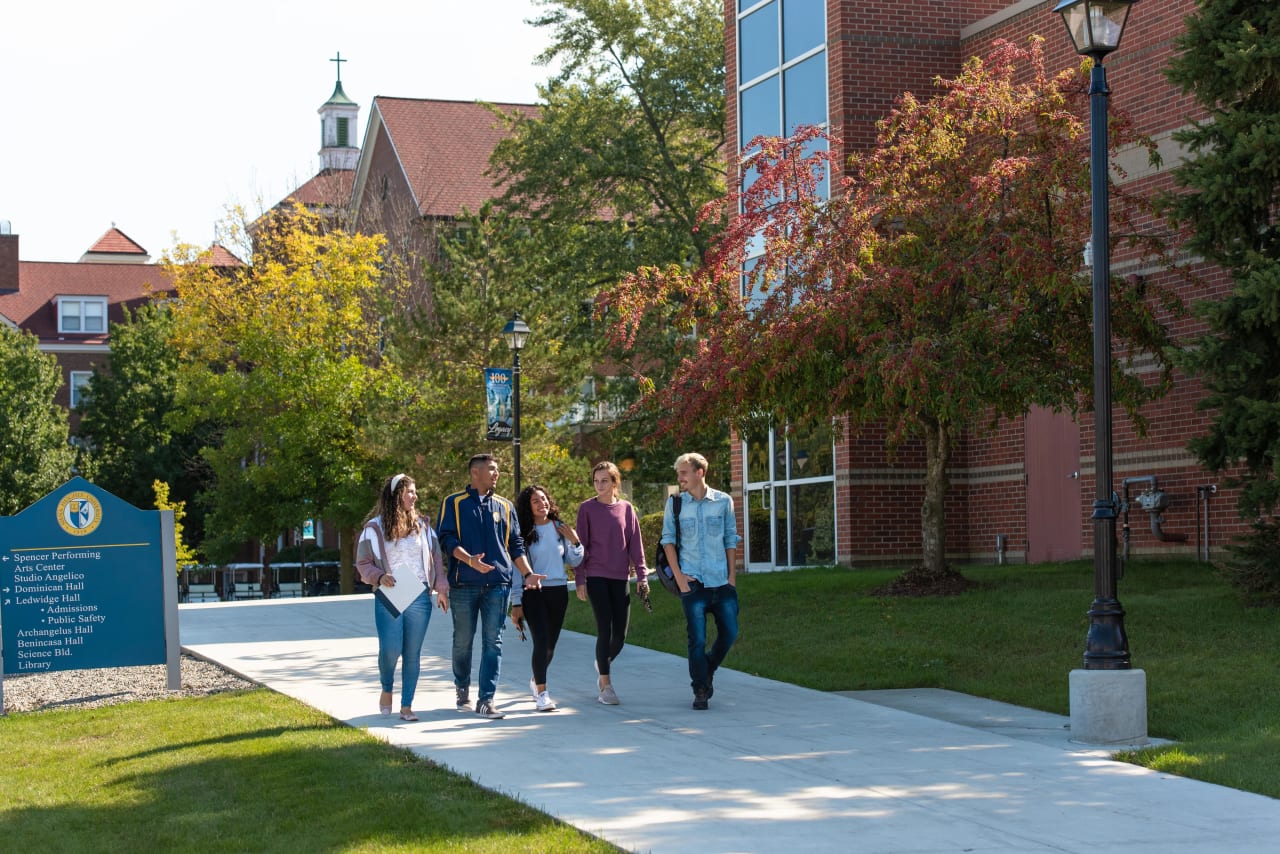 BBA in
BBA in Marketing
Siena Heights University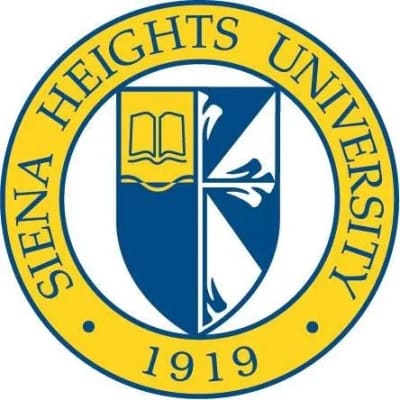 Key Information
---
Campus location
Adrian, USA
Tuition fees
USD 28,000 / per year
Application deadline
Request info
Earliest start date
Sep 2023
Introduction
A Bachelor of Business Administration degree in Marketing from Siena Heights University will open many types of employment opportunities for you. With Siena Heights University's emphasis on communication and ethics, you may confidently choose to start a new career or take your work in the business field to the next level. Through its curriculum and advising, the BBA faculty offers business majors the opportunity to become proficient, engaged citizens. This is imperative in today's business climate. Approximately 60 percent of the program's core courses are based on case methodology. Case study sharpens analytical ability and heightens student ability to think and reason rigorously. Other focuses in the BBA program include communication, creativity, and integrative thinking. We want our students to be able to express their creativity through writing, verbal, and visual means, have the skills to detect interrelationships among component parts, and assess their importance in creating solutions.
Clubs And Organizations
The Business Management Association (BMA) is a campus club that welcomes students interested in business (from accounting to entrepreneurship, from international studies to marketing). The club serves three major purposes: education, service, and social enrichment.
Volunteering as a club officer provides students the additional opportunity to develop, strengthen and apply leadership skills.
The Capstone Experience
To complete the major, Business students adopt the role of CEO and present a final case analysis to a panel of local Michigan business professionals —demonstrating the student's understanding of business's best practices.
BBA grads often pursue careers in advertising, banking, small business ownership, manufacturing, and retail. Master the skills employers are seeking via an online BBA degree or take classes in person with the option of a concentration. Concentrations include coursework in marketing, management, finance, and more. The curriculum is customized based on each individual student's path and goals.
Scholarships and Funding
Did you know that approximately 90 percent of undergraduate students on the Adrian campus receive some form of financial assistance? Our admissions counselors and financial aid experts are committed to helping you find the best financial solutions for your education. Siena offers a wide range of opportunities that may be right for you, including:
Academic scholarships
Arts scholarships
Athletic scholarships
Campus Ministry scholarships
Grants
Work-study programs
Federal loans
Your university financial aid package may include some or all of the above, resulting in a customized plan that makes Siena Heights University affordable for your family.
Curriculum
Course Requirements for Major
Program Requirements: 33 Credit Hours
BAM 101 Introduction To Business 3 credit hours
or
MGT 440 Entrepreneurship And Small Business Management 3 credit hours
BAM 201 Business Communications 3 credit hours
or
BAM 441 Managerial Communications 3 credit hours
BAM 479 Strategic Management 3 credit hours
FIN 340 Managerial Finance 3 credit hours
MGT 302 Management Principles And Cases 3 credit hours
MKT 310 Marketing Principles And Cases 3 credit hours
MKT 350 Consumer Behavior 3 credit hours
MKT 351 Advertising And Promotion 3 credit hours
MKT 436 Marketing Research 3 credit hours
MKT 460 Marketing Management 3 credit hours
Choose one of the following: 3 Credit Hours
MKT 320 Marketing The Arts 3 credit hours
MKT 360 Social Media Marketing 3 credit hours
MKT 455 Contemporary Sales Force Management 3 credit hours
MKT 470 Global Marketing 3 credit hours
MKT 480 Internship Experience 1-12 credit hours
MKT 485 Special Topics 1-3 credit hours
Cognate Requirements: 20 Credit Hours
ACC 203 Principles of Accounting I 4 credit hours
ACC 240 Principles of Accounting II 4 credit hours
ECO 221 Microeconomics 3 credit hours
ECO 222 Macroeconomics 3 credit hours
MAT 142 Statistical Reasoning Via Application And Simulation 3 credit hours
or
MAT 143 Statistics And Society 3 credit hours
or
MAT 174 Data Analysis And Statistics 3 credit hours
Choose 3 courses from the list below: 3 Credit Hours
BAM 210 Business Applications Software 1 credit hours
BAM 211 Business Visual And Media Technology 1 credit hours
BAM 212 Business Publication Design 1 credit hours
BAM 213 Internet And Business Applications 1 credit hour
Total for Major: 53 Credit Hours
Liberal Arts: 29 Credit Hours
General Electives: 38 Credit Hours
Total for Degree: 120 Credit Hours
Other Requirements
Transfer students will take 24 major credits in residence - MKT 310, FIN 340, BAM 479, and all 15 major electives.
Students who transfer the equivalent of MKT 310 will substitute an approved marketing elective ("validator") in residence. Marketing validators for MKT 310 include MKT 320, MKT 350, MKT 351, MKT 455, MKT 460, and MKT 470.