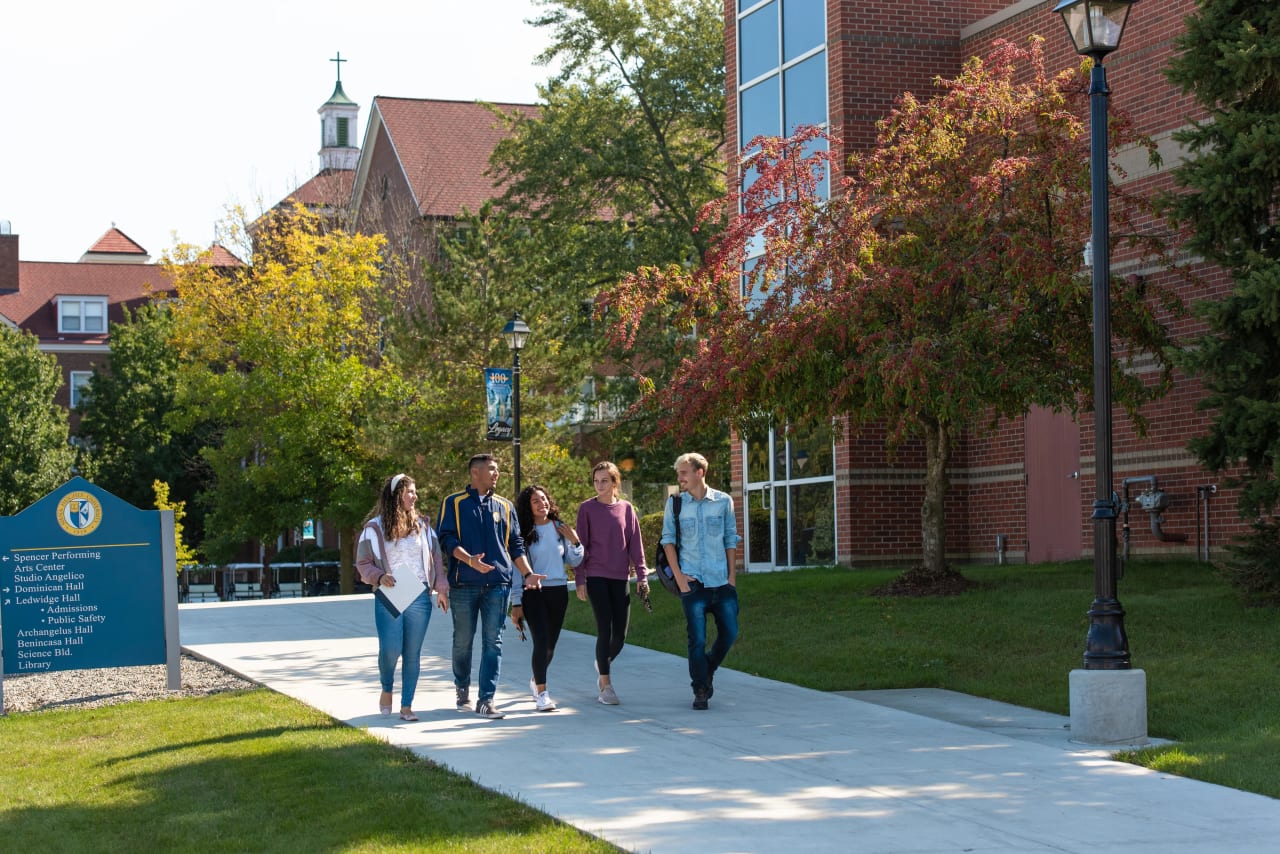 BA in
BA in Theatrical Design and Technology
Siena Heights University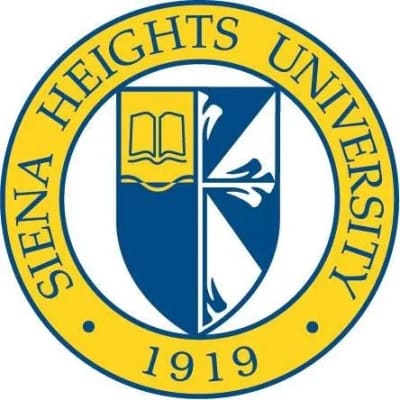 Key Information
---
Campus location
Adrian, USA
Tuition fees
USD 28,000 / per year
Application deadline
Request info
Earliest start date
Sep 2023
Introduction
The major is designed for students who are interested in pursuing a career in theater, but who are not interested in performing. Students can choose to concentrate on one or more of the following areas: Scenery, Costumes, Lighting, Sound, and Technical Direction.
The training is divided between classwork and practical production work including their own fully realized designs for department productions! The training and design opportunities are enhanced by the new, state-of-the-art proscenium theater. It is a 350-seat proscenium, with a full fly system, digital projection, and a large complement of LED/animated lighting fixtures.
The program is headed by Professor Daniel C. Walker. Walker has had a decades-long, award-winning career in professional theater and academia. Over that time, he has designed for many of the equity theatres in Michigan, as well as being part of the staff at Theatre Nova, Performance Network, and the Purple Rose Theater. He has taught at numerous colleges/universities, including Eastern Michigan University, and Albion College (where he was chair).
Program Distinctions
Students have numerous opportunities to work in PAID production positions in the theater (the majority of production work is executed by students, not staff);
Design majors have at least one opportunity to actually realize their designs, not just create them on paper;
Frequent opportunities for students to do technical and design work outside the University while working on a degree.
Scholarships and Funding
Did you know that approximately 90 percent of undergraduate students on the Adrian campus receive some form of financial assistance? Our admissions counselors and financial aid experts are committed to helping you find the best financial solutions for your education. Siena offers a wide range of opportunities that may be right for you, including:
Academic scholarships
Arts scholarships
Athletic scholarships
Campus Ministry scholarships
Grants
Work-study programs
Federal loans
Your university financial aid package may include some or all of the above, resulting in a customized plan that makes Siena Heights University affordable for your family.
Curriculum
Course Requirements for Major
Program Requirements: 36 credit hours
TSD 103 Theatre Technology 3 credit hours
TSD 104 Drafting for the Theatre 3 credit hours
TSD 120 Stratford Trip 1 credit hours
TSD 156 Acting I 3 credit hours
TSD 257 Introduction To Theatrical Design 3 credit hours
TSD 268 Stage/House Management and the Theatrical Profession 3 credit hours
TSD 355 Directing I 3 credit hours
TSD 441 Theatre History I: Greek To The 20th Century 3 credit hours
TSD 442 Theatre History II: 20th. Century To The Present 3 credit hours
TSD 495 Senior Project 3 credit hours
Choose three courses from the following: 9 credit hours
TSD 269 Stage Make-Up 2 credit hours
TSD 357 Scenic Design and Painting 3 credit hours
TSD 358 Lighting, Sound, and Projection Design 3 credit hours
TSD 359 Costume Design 3 credit hours
TSD 360 Advanced Theatrical Technology 3 credit hours
Cognate Requirements: 12 credit hours
ART 111 Foundations: Digital Concepts 3 credit hours
Choose three courses from the following: 9 credit hours
ART 105 Foundations: Core Concepts 3 credit hours
ART 109 Foundations: Drawing Concepts 3 credit hours
ART 115 Introduction to Painting 3 credit hours
ART 116 Introduction to Digital Photography 3 credit hours
ART 121 Introduction to Sculpture 3 credit hours
ENR 101 Fundamentals Of Engineering Design I 3 credit hours
ARH 248 History of Architecture 3 credit hours
Total for Major: 48 credit hours
Liberal Arts: 32 credit hours
General Electives
Total for Degree: 120 credit hours