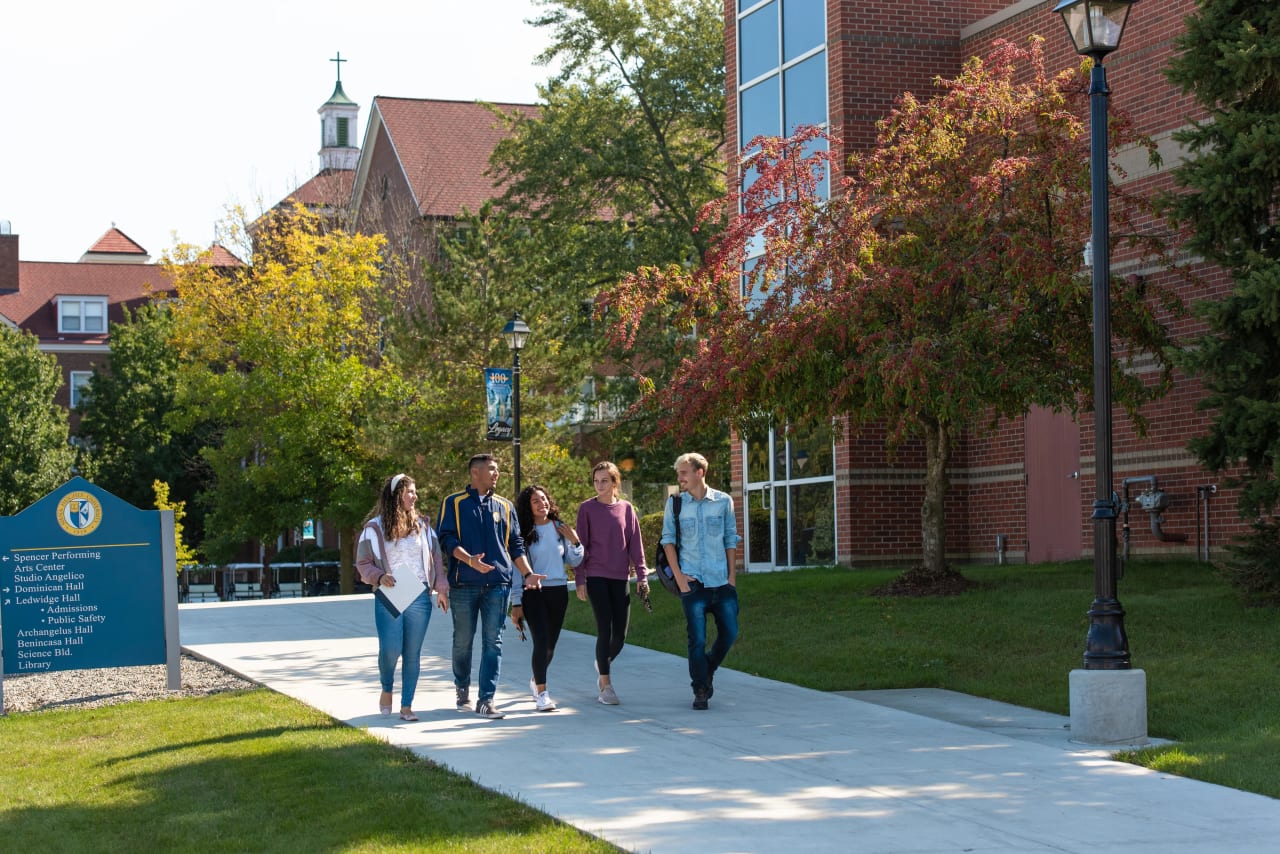 BA in
BA in Religious Studies
Siena Heights University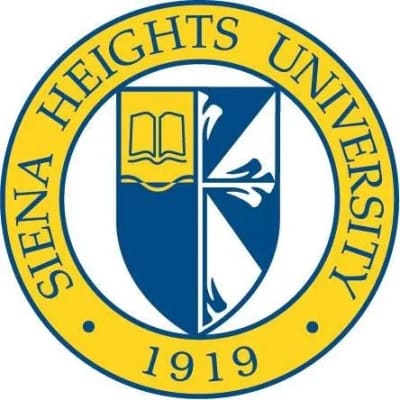 Key Information
---
Campus location
Adrian, USA
Tuition fees
USD 28,000 / per year
Application deadline
Request info
Earliest start date
Sep 2023
Introduction
The Religious Studies Program at Siena Heights University challenges students to engage in the academic study of religion, construct an ethical worldview informed by faith, strengthen their understanding of God, and hone tools and skills for lifelong spiritual development.
A degree in Religious Studies prepares a student for a wide variety of post-graduate directions, including graduate studies toward careers in academia, parish work, religious education, journalism, and more.
The Religious Studies program at Siena Heights University attracts students for a number of reasons:
Some are on fire with their faith and desire to learn more about it.
Some want to serve people in their faith communities as youth ministers, teachers, or pastoral counselors.
Some students have questions about what they were taught as children and want to re-examine those teachings as adults to see if they make sense.
Some students intend to go on for seminary study or graduate school, while other students are simply seekers, intrigued by questions of ultimate meaning and purpose. (Is that all there is?)
A number of students major in another field (psychology, business, social work, information technology) and choose to minor in Religious Studies for personal enrichment or in preparation for service in the community.
Program Distinctions
Two of the three full-time faculty have received the Eileen K. Rice Outstanding Teacher Award.
Religious Studies majors and minors gather several times a year for faith-sharing, meals, and discussions with people with a Religious Studies degree about the sorts of careers they've had and how they are using that degree today.
The program is enriched by the diversity of students' religious traditions, cultures, and reasons for joining the program.
Scholarships and Funding
Did you know that approximately 90 percent of undergraduate students on the Adrian campus receive some form of financial assistance? Our admissions counselors and financial aid experts are committed to helping you find the best financial solutions for your education. Siena offers a wide range of opportunities that may be right for you, including:
Academic scholarships
Arts scholarships
Athletic scholarships
Campus Ministry scholarships
Grants
Work-study programs
Federal loans
Your university financial aid package may include some or all of the above, resulting in a customized plan that makes Siena Heights University affordable for your family.
Curriculum
Concentrations And Minor Options
Students who major in Religious Studies can choose from three areas of concentration:
Pastoral Studies with an emphasis on ministry: Students selecting this concentration within the major will be encouraged to complement their religious studies education with courses from other disciplines that will help them with careers in parish ministry. In such a professional context, skills related to education, counseling, and group dynamics can be of great help, and students trained in these areas will be better suited for careers in ministry.
Religious Studies with an emphasis on world religions and philosophy: Students selecting this concentration within the major will explore the historical development, beliefs, and practices associated with some of the major religious traditions, and become familiar with both phenomenological and philosophical approaches to the study of religion, and consider the intersection between religious belief and socio-political movements on the contemporary stage.
Religious Studies with an emphasis on systematic theology, Scripture, and/or theological ethics: Students choosing this concentration within the major will be directed at a more specifically (though not exclusively) Christian education in religious studies. The goal of such a track will be to encourage these students' theological proficiency concerning such topics as the doctrines of the Christian faith, Holy Scripture, and contemporary issues with which the faith is engaged.
The Religious Studies Program also offers three options for students who would like to pursue a minor in the area of Religious Studies. Any one of these minors provides an enriching complement to a wide variety of majors offered at Siena Heights University:
A Religious Studies minor with a core of courses offering a broad and ecumenical engagement of religious traditions.
A Theology minor with a core of courses more concentrated in the Catholic tradition.
A contracted minor designed to accommodate a student's particular needs and interests.
Course Requirements for Major
Program Requirements: 30 credit hours
RST 102 Introduction To Christian Theology 3 credit hours
or
RST 103 Catholicism Today 3 credit hours
or
RST 104 Introduction to the Bible 3 credit hours
RST 302 Introduction To The Hebrew Scriptures 3 credit hours
RST 303 Introduction To The Christian Scriptures 3 credit hours
or
RST 319 Christology 3 credit hours
RST 305 Theological Ethics 3 credit hours
RST 314 World Religions 3 credit hours
RST 480 Faith In Action 3 credit hours
RST 495 Senior Seminar 3 credit hours
RST Approved Electives 9 credit hours
Cognate Requirements: 12 credit hours
PHI 201 Introduction To Philosophy 3 credit hours
PHI Approved Philosophy Elective 3 credit hours
World Language 6 credit hours
Total for Major: 42 credit hours
Liberal Arts: 32 credit hours
General Electives: 46 credit hours
Total for Degree: 120 credit hours
Career Opportunities
When you graduate with a degree in Religious Studies you are well prepared to embark on a wide variety of career paths, such as:
Journalism
Social services
Religious education
Graduate school/ higher education
Parish ministry/administration
Youth Ministry
Hospital chaplaincy or Pastoral Counseling
Religious life/ecclesial vocation