Bachelor in
BEng in Mechatronics
University of Southern Denmark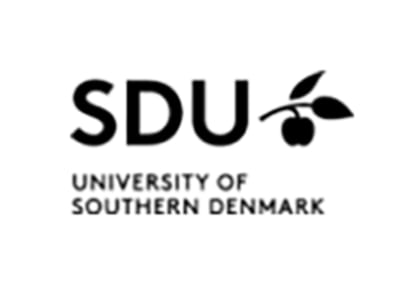 Key Information
---
Application deadline
Request info
Earliest start date
Request info
* free for full degree students from the Nordic countries or from the EU/EEA countries and Switzerland; 5,350 EUR per semester for students with a non-EU/EEA-citizenship or non-Swiss-citizenship
Introduction
With a bachelor of engineering degree in Mechatronics, you are able to develop anything which combines mechanics and electronics whether it be a robot hand capable of picking yellow peppers on its own or an artificial foot to be used by athletes.
Mechatronic products include, for example:
Electronic sewing machines
Everyday products such as DVD recorders and autofocus on your camera.
Subjects
The program provides you with broad engineering-related knowledge through basic courses in mechanics, electronics, programming, mathematics, and physics and you will gain insight in marketing, design, and manufacturing. Part of the teaching is carried out together with other engineering study programs at the university campus in Sønderborg.
Four profiles
You can choose one of four profiles:
Profile in Mechanical engineering
Profile in Electronics engineering
Profile in Embedded systems.
You can continue your studies on the master's program.
First job guarantee
As an engineering student at SDU Sønderborg, you are guaranteed your first job when you finish your BEng studies
Curriculum
Program structure
The Bachelor of Engineering program in Mechatronics takes 3.5 years, divided into seven semesters.
Each semester is based on the main theme which will be the focal point for the semester's theory and project work. From the very beginning of the study period, you will be part of a project group working with projects which often use problems faced by companies as a starting point.
Career Opportunities
Career opportunities
With a BEng degree in Mechatronics, you gain a broad knowledge of mechanics, electronics, and software. Furthermore, in your studies, you have the opportunity to specialize in Mechanic Engineering, Electronic Engineering, or Embedded Engineering.
The focus of the program is product development. This opens up job opportunities in companies in the development and sales of mechatronic systems. With your broad basic knowledge and your core competencies as a mechatronics engineer, you are able to perform a range of tasks in the company.
Typical jobs for mechatronics engineers:
Development engineer
Project manager
Customer service/consultancy
Project sales
Teaching
A development engineer job is the typical career starting point for the mechatronics engineer graduates. But after a few years, many get the opportunity to work in a managerial capacity combined with the technical task. As an engineer, you often take part in development processes across organizations, and you are involved in external cooperation with companies in Denmark and abroad.
Develop the products of the future
Alternatively, you may become a specialist in advanced technology, or you may start your own company. Common to all the job opportunities is that with your mechatronics engineering background will have great influence on the development of the mechatronic products of the future – regarding design, functionality, and purpose.
With this program, you are qualified for a job in Denmark or abroad. You can also continue your studies at the master level e.g. MSc (Eng) in Mechatronics.