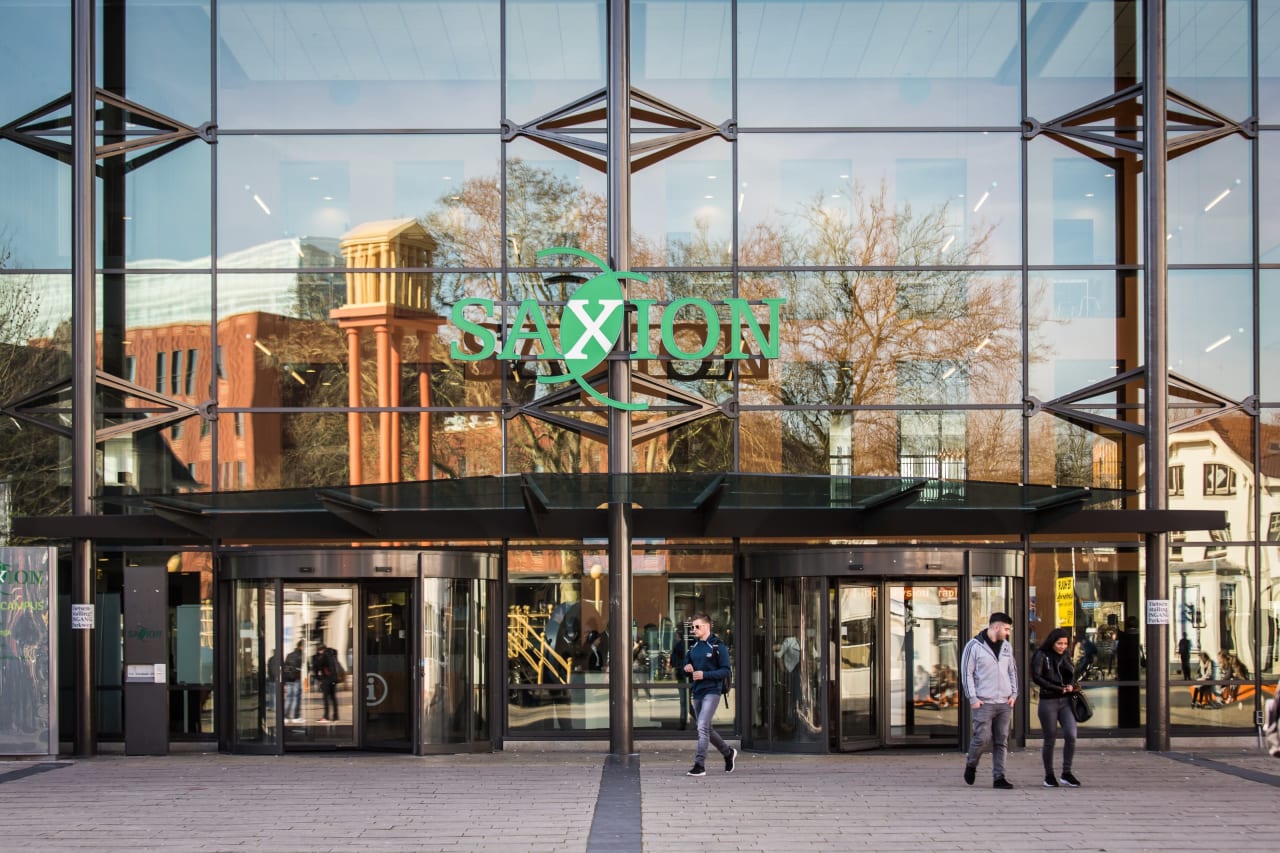 Bachelor of Tourism Management
Saxion University of Applied Sciences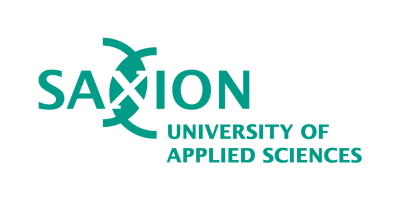 ---
Campus location
Deventer, Netherlands
Tuition fees
EUR 8,190 / per year **
Application deadline
01 Apr 2024*
Earliest start date
Sep 2024
* deadline varies depending on the student's nationality. Contact the university for more info
** Tuition fee (EU/EEA students) € 2.314 per year (50% reduction for first-year EU/EEA students) and Tuition fee (NON-EU students) € 8.190 per year
Introduction
You will explore other cultures and countries in an international setting, learn how to transform a location into a popular tourist destination, and create commercial products that appeal to tourists! You will become an expert in destination development, event management, hospitality, and responsible tourism.
The Tourism Management program relates directly to issues and developments within the industry. You will work on real-life business cases and learn to recognize opportunities, taking into account both people and nature. You will know exactly what travelers want, how you create the best experience for them, and how you provide hospitable service.
Curriculum
The First Year:
Discover the world of tourism and leisure
In your first term, you will set up a trend-watching agency with the specific purpose of informing the sector about recent global trends, and how these will affect tourist organizations and companies. You will find out more about the sector, perform research, and ensure the financial viability of your agency.
Subject areas: The tourism market, communication, research, project management, and economics.
Meet the tourist
The second term will focus on getting to know the 'tourist'. This will involve analyzing different kinds of tourists and why they travel, as well as gaining insight into their world. You will be required to advise an organization on how a Chinese tourist should be welcomed in a polite and hospitable manner. To this end, you will study different cultures and learn how to write an advisory report.
Subject areas: tourist behavior, communication, research, culture, and hospitality.
Social media 'take-over' for a European city
The third term will be devoted to studying various destinations, identifying a particular target group's needs and wishes, and learning more about online marketing. Your assignment will include using social media to promote a certain destination to a specific target group.
Subject areas: destinations, marketing and online marketing, and consumer behavior.
Encourage responsible tourism
The final term of this year will see you immerse yourself in meaningful action as you investigate the options available to a particular tourist organization, in terms of generating value creation for clients, staff, and society at large. This means you will encourage respect for human beings and the environment, while simultaneously factoring in the organization's identity and financial constraints.
Subject areas: tourism, corporate social responsibility, economics, and organizational development.
Event management and project management
Organizational skills are best acquired through practice, which is why you will be organizing an event for an actual client. This will teach you how to manage your target group's needs and wishes, while simultaneously honing your interpersonal skills, your meeting skills, your communication skills, and your ability to work in a structured manner.
Learning foreign languages
It is undeniable that we are part of a global society, meaning fluency in a foreign language has become an indispensable skill. You will be required to take English as a part of this degree program but can also opt to take one of the following other languages: Spanish, German, and French (subject to sufficient interest).
Personal development
You bear responsibility for putting together and designing your degree program. This can be tricky at times but the advantage is that doing so helps you uncover your strengths, talents, and weaknesses you will receive plenty of advice and help in this regard and will be assigned a study career counselor.
The Six Pillars of Tourism Management
Two areas of expertise: tourism and recreation
​In the 1st year, you will concentrate on both areas of expertise so that you are properly acquainted with them. In the 2nd year, you choose the topics that appeal to you within any of the two fields.
Practically apply what you have learned
​We want you to be in touch with future employers as much as possible. You will therefore visit many companies, get guest lectures from professionals, and solve current issues for clients in the field.
Solve actual issues
In every quartile, you will focus on one major tourism issue. To solve this, you need more than just expertise in tourism, but also knowledge about communication, business, and research.
Get Ready for a Smart World!
​Tourism and technology are inextricably linked. Think of websites comparing airline tickets, apps serving as personal travel agents, and customer service systems that generate automatic replies.
Traineeships across the world
We have built up a large international network of companies that offer traineeships for Saxion students. Our network guarantees the quality of your traineeship in terms of learning opportunities.
Working with international students and teachers
You will be working closely with both students from different cultures and lecturers. Your lecturers will support you in developing knowledge and skills and will continuously challenge you.
Subjects year 1
Modules:
The changing world of tourism
The tourist
Destination Marketing
Value creation
Topics:
Languages
Communication
Acting economically
Research
Personal development
The Second Year:
Internships all over the world and real-life projects
Devise an innovative concept for the tourism sector If you enjoy coming up with new ideas and concepts, this term will appeal to you, as you will be designing a concept, or travel concept, for tourists and leisure customers.
You will achieve this with the help of innovative tools such as virtual reality apps, personalized apps, and robots. You may wish to use your idea to set up your own business or you may prefer to design an innovative concept for an established business. It is entirely up to you!
You will need to prove your idea is financially viable. You will also need to be aware of the latest developments in the tourism sector and be familiar with marketing principles, innovative tools, and creative thinking.
Solve dilemmas in the tourism sector
This term will focus on responsible tourism. You will be advising organizations facing certain dilemmas, such as helping travel agencies formulate a plan when offering holidays in countries where human rights are an issue, or where the environment and indigenous culture require protection.
You will gain a strong grounding in the principles of economic responsibility so that you can resolve the types of dilemmas described above.
Subjects year 2
Modules:
Tourism impacts
Entrepreneurship in tourism
(International) Internship
Topics:
Smart tech
Acting economically
Responsible decisionmaking
The Third & Fourth Year:
Possibility to specialize in your field of expertise
You will work in smaller groups on issues raised by organizations in tourism, either in school or on-site. These projects allow you to specialize in certain areas and to further develop your talents and professional profile.
You can choose from different projects (like destination development, hospitality, responsible tourism, or marketing) for various companies (like tour operators, hotels, government, museums, or leisure companies), whether you work from school, in the region, or internationally.
During your minor, you can either attend courses at a different institute of higher education in the Netherlands or at one of our partner universities in and outside Europe, do a preliminary course for a university master's study, or do another traineeship in which you focus on your management skills. The final semester is taken up by your thesis assignment.
Career Opportunities
Job opportunities in Tourism Management​
The options are endless: you could become a hospitality manager for an airline, an independent travel advisor, a product manager for an online travel organization, a holiday resort manager, a marketing or customer experience consultant for an agency, a government tourism advisor, or an entrepreneur who shakes up the industry. Tourism Management graduates will also easily secure jobs at some of the relatively new organizations, offering online platforms, such as Airbnb or Skyscanner.
In short, Tourism Management graduates are highly valued in roles where particular target groups need to be reached, and where hospitality and technological know-how are essential skills, both inside and outside the tourism sector!
Advisor leisure economics
To put a city or region on the map you connect parties such as entrepreneurs, governments, and associations. You ensure that activities and events in the fields of culture, recreation, catering, and tourism are successfully developed. You research and advise on possible target groups and their needs and wishes. You also take into account the residents and the natural surroundings.
City marketer
As a city marketer, you market a city, city district, or municipality. You have a lot of contact with residents, retailers, and catering and tourism entrepreneurs. You know exactly what is going on in the city and what is needed. You change or reinforce the existing image by setting up all kinds of activities and campaigns to attract more visitors. You work closely with the municipality, and event and marketing organizations.
Product Manager
As a product manager you are responsible for developing and putting together holidays for (online) travel organizations. You decide on all aspects of a trip, such as transport, accommodation, entertainment, and price. You take into account the competition, supply and demand, and the culture of the destination. You work with (international) local partners and purchasing and communication departments.
And there is more...
Of course you can also become an independent travel advisor, consultant, or entrepreneur. Or find a job at one of the relatively new companies that offer online platforms where the traveler can compare prices and book their holiday directly, without using a travel company. For example a data analyst.