Bachelor in
Bachelor of Applied Management
Saskatchewan Polytechnic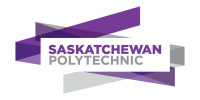 Introduction
In Saskatchewan, four out of every ten people currently working in management are over the age of 55. Retirement is looming for nearly half our management workforce. This reality presents an opportunity for those with the right combination of skills, experience, and education.
The Bachelor of Applied Management (BAMgt) degree program provides journeypersons and non-business diploma graduates with a unique opportunity to leverage existing education and experience into a bachelor's degree with only two years of additional study.
The BAMgt degree is designed to meet the emerging need for qualified managers by providing you with two years of course credit towards the four-year bachelor's degree. The program provides theoretical knowledge and is applied to learning. You will build knowledge and skills in a wide range of leadership and management disciplines including accountancy, human resource management, business communications, strategic management, leadership development, business analytics, finance, change management, risk management, commercial law, and economics.
On-campus classes are offered evenings and weekends, which makes completing the program possible while working full time. For students outside Regina, the on-campus courses can be attended virtually. Additionally, some classes may be offered online.
"This degree program is offered with the written authorization of the Minister of Advanced Education, effective July 1, 2019. This authorization was provided after the program proposal underwent a quality assurance review and was found to meet the standards established by the Minister. Prospective students are responsible for satisfying themselves that the degree program and the degree will be appropriate to their needs."
Curriculum
Year 3 - Semester 5
Accounting for Managers
Organizational Behaviour
Professional Writing and Presentations
Leadership Fundamentals
Marketing
Year 3 - Semester 6
Analytical Decision Making
Business and Society
Canadian Government
Managerial Communications
Micro and Macro Economics
Human Resource Management
Law and Ethics
Contemporary Leadership
Year 4 - Semester 7
Analytical Decision Making
Business Analytics
Business and Society
Canadian Government
Building a Digital Communication Strategy
Managerial Communications
Finance
Cross-Cultural Management
Year 4 - Semester 8
Entrepreneurship
Managing Change
Strategic Business Management
Risk Management
Leading Projects
Electives (Must take 2)
Analytical Decision Making
Business and Society
Canadian Government
Managerial Communications
Career Opportunities
As a BAMgt graduate, you will be prepared for success in management and leadership roles in a variety of sectors including health care, construction, utilities, information technology, automotive services, agriculture, mining, manufacturing, restaurant and food, recreation and tourism, early childhood education, and more. Whichever sector you choose, this unique combination of education and experience will position you for career advancement in management and leadership roles.
Potential Careers
| | | |
| --- | --- | --- |
| Sample Job Title | NOC Classification | Earning Potential |
| "Manager, Information Services" | Senior Managers - Health, Education, Social and Community Services and Membership Organizations (0014) | $55,300 - $210,900 |
| Superintendent | Senior Managers - Construction, Transportation, Production and Utilities (0016) | $28,300 - $322,000 |
| Continuous Improvement Manager | Engineering Managers (0211) | $85,100 - $168,100 |