Bachelor in
Bachelor's degree in nature and the environment
Sami Education Institute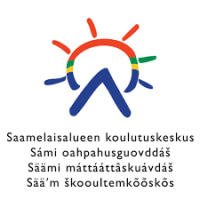 Scholarships
Explore scholarship opportunities to help fund your studies
Introduction
The nature instructor is a multidisciplinary expert. Extensive knowledge of nature and culture, combined with fluent off-road skills, is a strong foundation for the nature instructor profession.
In addition, the nature instructor's work is responsible customer service work, where the nature instructor offers customers experiences close to nature and vividly shares information about nature, natural phenomena and local culture.
The studies are practical, including the teaching of basic skills and knowledge in the first year. These include e.g. teaching of terrain skills, work and terrain equipment, knowledge of nature and Sámi culture. The second year is the so-called. a year of working life, when customer service and guidance skills are developed both as contact teaching at school and in practical work assignments in workplaces in the field.
Similar Courses
BA in Romance Philology and Cultures (Specialization in French Studies) Licence en philologie romane (Spécialité d'Études françaises)

Bachelor of Science in Environmental and Conservation Sciences/Bachelor of Arts in Native Studies

Hons. Bachelor of Arts in History