BA in
Bachelor of Arts - Business Administration
Salem College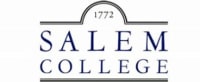 Scholarships
Explore scholarship opportunities to help fund your studies
Introduction
The business administration major offers you a special combination of pre-professional preparation and a firm foundation in the liberal arts. Both are essential to success in today's increasingly global and diverse business environment. Interdisciplinary in nature, the major includes accounting, business ethics, business law, business statistics, computer applications, economics, finance, management, marketing, and mathematics. The curriculum is designed to make the links between the liberal arts and the world of business explicit. In upper-level courses, the emphasis is on case studies and analytical thinking.
All students are encouraged to complete at least one internship in the major, either during January or during the regular semester. Internships are not required for the major, but they offer you an opportunity to apply course concepts in a business setting.
The business administration major offers concentrations in the following areas: accounting, business entrepreneurship, economics, finance, healthcare management, marketing, international trade, and sport management.