Bachelor in
Bachelor of Animation
SAE Institute UAE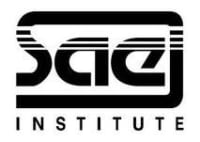 Scholarships
Explore scholarship opportunities to help fund your studies
Introduction
Undertake the Bachelor of Animation at SAE and build your expertise in all facets of Animation. Students will develop fundamental skills and knowledge in this exciting industry in areas such as 3D modelling, character animation, rigging, textures, project management, teamwork, lighting, rendering, and compositing.
Developing a solid understanding of these areas provides students with a solid foundation and context for further study before exploring in detail the specialist areas.
During your time at SAE, you will learn about industry-standard software such as Autodesk 3D MAX and the Adobe Creative Suite.
You will undertake specialised units designed for students to participate in real-world projects under the guidance of expert SAE staff. With this unique teaching style, you will demonstrate your skills and technical knowledge in a collaborative and creative studio-based learning environment.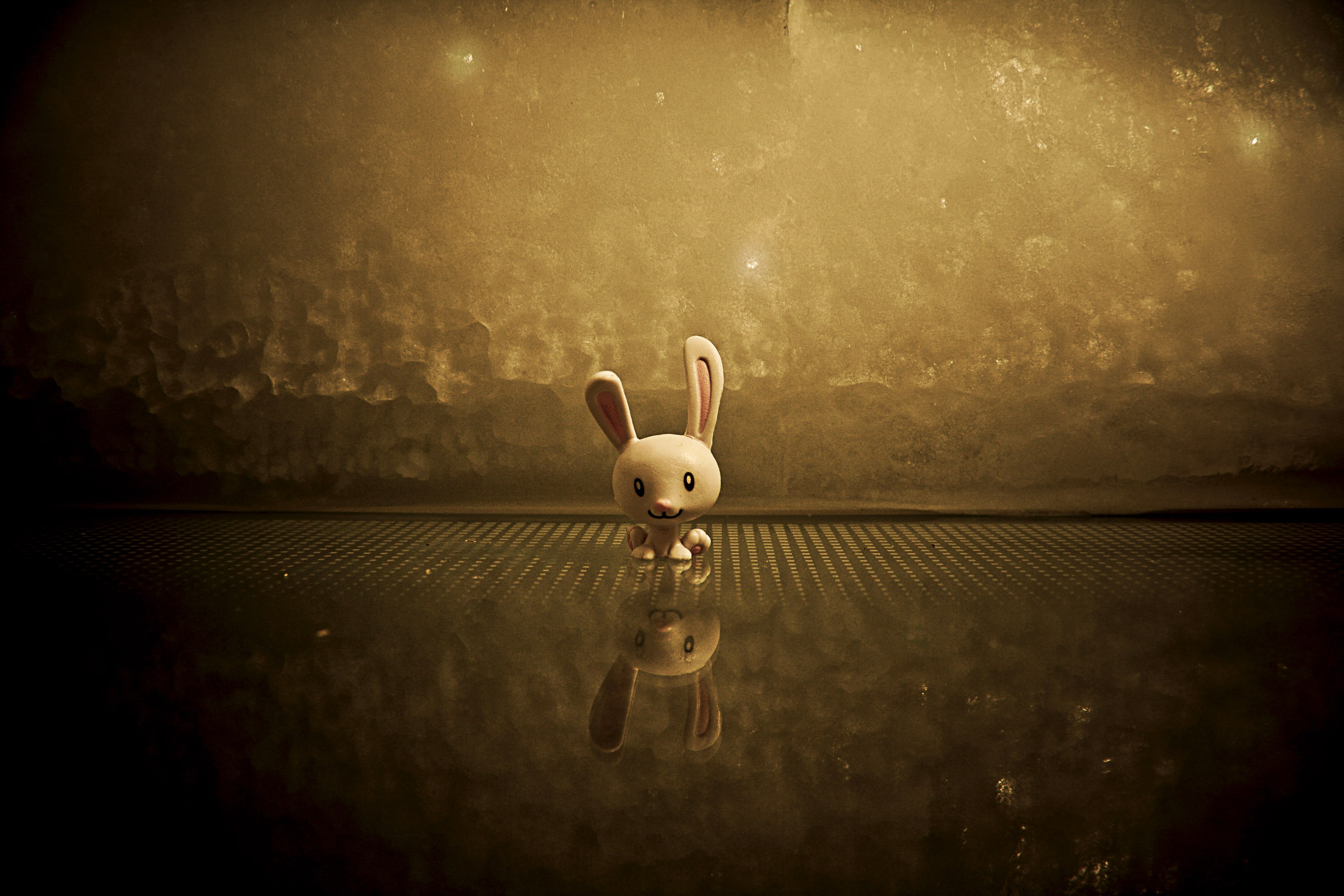 Your Studies
Each degree programme is broken up into discrete stages, each designed to promote different skills.
Stage I – Foundational Skills Development
In Stage I, you will undertake a number of foundational units which will give you the essential technical skills and knowledge not only relevant to your discipline area but also give you the skills required to collaborate with other creative media students and professionals in later stages of the programme.
Storytelling for contemporary media
Principles of design
Fundamentals of drawing
Foundations of 3D graphics
Principles of animation
Project management and professional etiquette
Critical and creative thinking
Contemporary industry overview
Stage II – Interdisciplinary Projects, Media and Cultural Studies
In Stage II you will work in simulated project groups towards large-scale deliverables each trimester. Within Stage II, you will not only apply your Stage I skills in a deeper context but the project groups will help you work within the contemporary creative media workforce.
In Stage II we show you how your work contributes to and interacts with broader culture and media practice. This knowledge will enable you to work with a variety of other disciplines and artists and expand your potential on the global stage.
You will complete a number of real-world projects with students not only in your own discipline but in all other SAE disciplines.
In Stage II, you will be given the opportunity to work as project specialists within the following areas. The types of projects and project roles you choose to undertake will determine what area of specialisation you fall within. Stage II has three studio modules with projects based on the following areas;
3D Modelling
In 3D Modelling, students will examine modelling techniques, terminology, and methods. Students will develop and implement 3D production pipelines to create such things as environments, vehicles, creatures, and characters. Students will need to research industry best practices and keep up to date with current trends in CGI production.
This specialisation will further explore texturing and shading, lighting, and rendering.
Character Animation
In the Character Animation specialisation, students will focus on the principles of character animation such as posing, motion studies, body mechanics, facial animation, and much more. Students will also learn to develop effective and user-friendly animation rigs that serve as a means to control and animate a character, similar to the controls of a puppet.
Visual Effects
In the Visual Effects specialisation, students will explore the areas of modelling, texturing, lighting, rendering, and compositing with an emphasis on incorporating assets into a range of digital media. Students can investigate topics such as matchmoving, particle systems, dynamic simulations, and colour grading.
By the end of the course, students will be able to composite a range of disparate elements into a cohesive final product.
Stage III
Stage III is the final part of your studies. Here you will undertake an interdisciplinary project of your choice to be the final and most ambitious portfolio project.
You will also finalise your studies by undertaking an elective module and completing a compulsory internship.
By the time you graduate, you will have; a professional online presence that you will have begun building at the start of the programme, a wide range of interdisciplinary projects present in your portfolio, and a deeper understanding of the creative media fields and real-world experience.
Upon graduating, you will be proficient in Maya, Autodesk 3D MAX, and the Adobe Creative Suite and will have built a portfolio to demonstrate your skills in your chosen specialisation including the ability to produce collaborative creative films, interactive media titles, and more. You will have real-world skills, having worked in a simulated environment making the transition from study to workplace seamless.
Qualification
Bachelor of Animation
Your Learning Experience
SAE has implemented a remote flexible learning option for current and future students. The range of tools developed by SAE will not only allow students to collaborate online but also gain experience in remote working practices widely used within the creative industries.
Learn advanced-level industry-standard animation tools, such as Autodesk 3DS Max and Maya and the Adobe Creative Suite.
Experience an Animation course designed in collaboration with industry partners, develop the skills the film and interactive media industries want.
Work with artists, designers, web, mobile, and games developers, filmmakers, animators, and audio specialists.
Learn from Animation industry veterans who are masters of their craft.
Develop high-level special effects in collaboration with filmmakers.
Learn and apply narrative theories to produce compelling animated films.
Work with games developers to produce rich worlds, assets, and animation for interactive media titles.
Learn in a collaborative, studio-based environment where your teachers are also your mentors.
Learn and apply industry-standard project management methodologies from day one.
Career Options
Storytelling
3D motion tracker
2D/3D animator
Modeller
Rigger
Visual effects artist
Environment artist
Visual effect artist
Game asset artist
Technical artist

Character artist
Concept artist
Post-production for broadcast media
Architectural visualiser
Product visualiser
Motion graphics designer
Art director
Creative director
Project manager
Team leader
Employers
SAE Animation graduates have been involved with many well-known creative media companies, including:
City Production House
Xpanse CGI
Clock works
Duplay
City7
Mamemo Productions
Barajoun
CG Kite

Optic Digital Pictre
Oryx Production
Infosys Multimedia
Fanar Production
Hybrid Human Studio
Vortex
Streetwise Production
Entry Requirements
Applicants from all applicant groups who wish to study a Bachelor degree course must satisfy the following entry requirements:
Be at least 18 years of age (or turning 18 during your first year of studies) or 17y before the commencement of the first term.
Completion of an Australian Senior Secondary Certificate of Education (SSCE) or equivalent; which is Grade/Year 12 according to the Australian curriculum.
Completion of a Diploma level qualification or higher issued under the Australian Qualifications Framework (AQF); or other equivalent qualifications.
Experience Based Entry - for applicants who do not meet the requirements of entry criteria 1 or 2. Please read the section below on Experience Based Entry, Higher Education Pathway or contact an SAE Course Advisor directly for more information.
Required documents:

High school Certificate
High school transcript (Grade scale must be provided if not graduated in US, IB, UK or Indian curriculum), unless grades are mentioned as percentages (%)
Proof of English language proficiency
SAE recognises industry experience and previous studies from accredited institutions.
For more information on SAE's entry requirements refer to the Student Selection, Admissions, Deferral, and Transfer policy.
English Language Requirements
International students have to provide additional evidence of language skills and complete one of the following:
International English Language Testing System (IELTS): A band score of 6 or higher for a Higher Education (HE) course and 5.5 or higher for a VET course (only the Academic Test is accepted), OR
Test of English as a Foreign Language (TOEFL): A score of 550 or higher (paper-based test), 60 or higher (internet-based test) for a Higher Education (HE) course, and a minimum score of 527 (paper-based test) or 46 (internet-based test) for a VET course, OR
International Second Language Proficiency Rating (ISLPR): An overall rating of 3, OR
Pearson Test of English (PTE): Academic score of 50 (or higher) for a Higher Education (HE) course, and an Academic score of 42 (or higher) for a vocational education programme, OR
Common European Framework of Reference for Languages (CEFR) A B 2.1 level or higher.
Completion of Year 12 English at an Australian secondary school or college or equivalent with a minimum result of "Satisfactory" or equivalent.
An equivalent level from other approved secondary schooling English studies by providing a signed and stamped letter of confirmation from the High school stating that English was the language of instruction.
Other evidence of English competency may be considered for review and will be accepted at the discretion of SAE Creative Media Institute. This can be either proof of mother tongue language or a signed and stamped letter of confirmation from a Higher education institution stating that English was the language of instruction.
English test scores more than two (2) years old at the time of application will not be accepted.
In case proof of English language proficiency cannot be obtained, SAE Dubai organises in collaboration with Eton institute, a CEFR test at the beginning of each term for which students can sign up