Bachelor in Music Business
SAE Institute Germany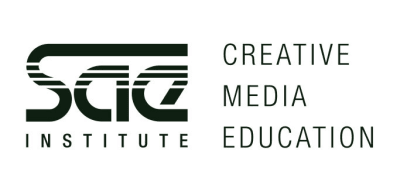 ---
Campus location
Berlin, Germany
Application deadline
Request info
Earliest start date
Request info
Introduction
With a focus on entrepreneurship, this programme has been developed to encompass innovative business models for a digital age and provide you with the knowledge and skills in key aspects of the business of music, where the mantra 'change equals opportunity' holds true.
The course covers core aspects of the music industry ranging from cultural and historical perspectives, analysis and forecasting, legal frameworks and revenue streams to planning, budgeting, marketing and honing digital media skills across a wide variety of industry scenarios such as artist management, publishing, e-music and live event management.
The study programme consists of two courses, the well known and industry recognised SAE Music Business Diploma and the Bachelor level that provides you with additional skill sets and understanding of the creative industries, project management, intellectual property and specialised audio technique, leading to an internationally recognised BA/BSc (Hons) Music Business* degree, validated by the University Of Hertfordshire.
There are different study modes available:
Full-time: The course is delivered full time and the standard duration is 96 weeks (24 months). This compact, fast-track study allows you to graduate quicker, and start your career earlier.
Part-time: In case of part-time studies, there are 2 options available. Option one comprises a standard period of 120 weeks (30 months). Option 2 covers 168 weeks (42 months).
*Following successful completion of the SAE Diploma, students may be eligible to enrol in a programme validated by the University Of Hertfordshire and study towards an Honours degree. Applicants who meet certain entry requirements may apply in the full-time mode of study. ±Not applicable for Non-EU residents) SAE Institute reserves the right to make revisions and changes to the information presented, in line with continuous improvement actions and stakeholder feedback.
Career Opportunities
Artist Manager
Studio Manager
PR Director
Music Journalist
Booking Agent
Royalty Analyst
Social Content Editor
Digital Strategist
Social Content Writer
Stage Manager
Tour Co-ordinator
Event Co-ordinator
Human Resource Manager
Tour promoter
Touring Manager
Event Manager
Marketing officer
Account Manager
Music Business Lawyer
Cruise Director
Announcements
To understand what constitutes contemporary learning, we first look at the needs of our students. Successful learning is only guaranteed if individual needs are taken into account as well as different types of learners.