BA in
BA in Economics
Sabanci University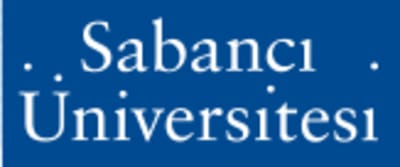 Key Information
---
Campus location
Istanbul, Turkey
Tuition fees
USD 19,500 / per year **
Application deadline
Request info *
Earliest start date
Request info
* Applications are now open.
** Scholarship opportunities available
Scholarships
Explore scholarship opportunities to help fund your studies
Introduction
Economics is often described as the study of how individuals, groups, societies make or should make choices when resources are scarce. The concepts and tools of economic analysis are increasingly used in a variety of fields such as management science or political science, government, law, or international relations.
The purpose of the Undergraduate Economics Program at Sabancı University is to provide students with a rigorous foundation in economic theory and its applications. The program is structured to serve a range of interests: For students interested in a deeper exposure to economic science, the program offers higher-level courses and orientation for graduate study. For students who aim to serve as professional economists in the private or the public sector, the program develops skills necessary for macro or sectoral economic analysis and for the evaluation, formulation, implementation of monetary, fiscal, or regulatory policies. For students who want to pursue careers in business and management, the program offers coursework on strategic analysis and topics such as accounting, finance, marketing.
Program Objectives
The Undergraduate Economics Program provides students with a rigorous foundation in economic theory and its applications. All students receive a solid basic background in humanities, sciences, and mathematics. The economics program is structured to serve a range of interests. Students may concentrate on policy analysis and evaluation, follow a business and management orientation by taking courses in strategy, finance, and marketing or an academic orientation by focusing on theory and mathematics.
Education System
At SU, students have the chance to choose their majors after their first or second academic year. This allows students to decide what program to study at university with greater understanding about higher education and about their own academic and career interests and talents.
Medium of Instruction and Language Proficiency
The medium of instruction at Sabancı University is English. All undergraduates are required to take the Sabancı University English Language Assessment Exam (ELAE). Students who pass this exam begin their undergraduate programs while those who do not meet the standards of English language proficiency enroll into School of Languages. School of Languages is the English prep school where students learn English for one semester or one year depending on their English proficiency level.
The students who can certify that they have passed one of the national and/or international foreign language examinations at a level determined by the university are entitled to begin undergraduate programs. Please visit our website to learn more about accepted exams and scores for prep school exemption: https://www.sabanciuniv.edu/en/faculties-programs-exemption-exams
Follow Us on Social Media
Instagram
Facebook
LinkedIn
Twitter
YouTube