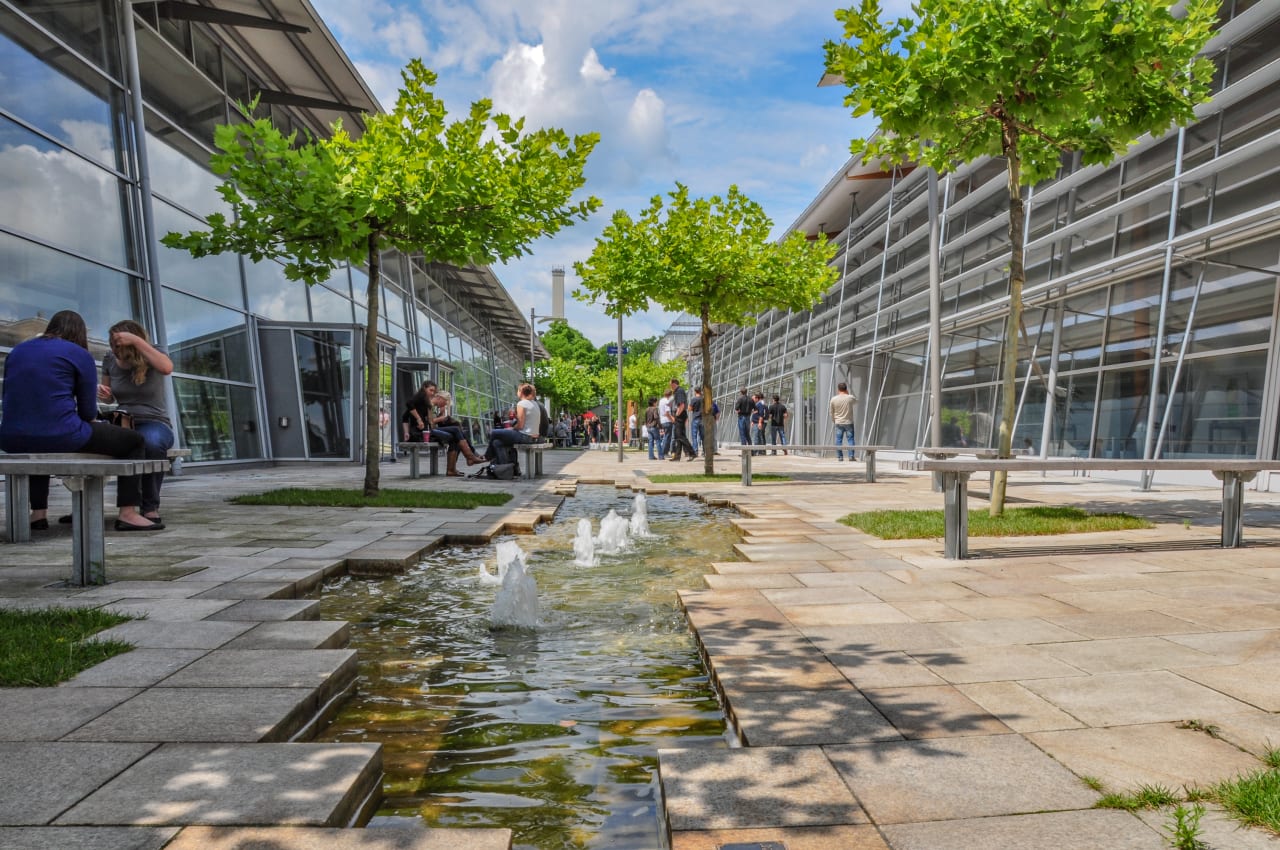 Bachelor in
International Bachelor of Engineering
Rosenheim University of Applied Sciences
---
Campus location
Rosenheim, Germany
Application deadline
15 Jan 2024
Earliest start date
15 Mar 2024
* there are no tuition fees, only a student union contribution of 85 EUR to be paid each semester
Introduction
The International Bachelor of Engineering is taught at the Faculty of Engineering at the Rosenheim Campus or at the Faculty of Chemical Technology and Economics at the Burghausen Campus.
The aim of this programme is to offer an easy-entry study model and flexible choice of the right degree programme even after the start of your studies. During the common first semester, you will choose from one of the ten specialisations similar to the engineering bachelor's degree programs offered at either campus, including all required and elective modules. German language courses, practical units and internships make this study model an even better choice.
At Campus Rosenheim you can choose from:
Electrical Engineering and Information Technology,
Energy and Building Technology,
Engineering and Management
Mechanical Engineering,
Mechatronics,
Medical Technology, and
Plastics Engineering.
At Campus Burghausen you can choose from:
Chemical Engineering,
Process Automation Technology, and
Environmental Technology.
Why Study Here?
TH Rosenheim is one of the most renowned educational institutions in Bavaria. It has meaningful links with industry partners and research institutions in the region and beyond. The university is very popular with local and international students due to its practical approach to learning, modern laboratories, and excellent student services.
International Profile
With more than 80 partner universities all over the world, we have already established a global network for student mobility. At the moment we offer three English-taught Bachelor's degree program and five English-taught Master's degree programs.
TH Rosenheim offers various services to support international students. Our local Erasmus Initiative (LEI) is founded by students who frequently organize events for international students - join them and get in touch with other (international) students. Furthermore, you will have the possibility to learn German in one of our German language courses. You can also take part in our language tandem program - meet your language partner and teach each other your native languages.
Curriculum
The degree program is divided into two parts: basic studies lasting three semesters with a common first semester, and main studies from the fourth semester onwards, with a practical sixth semester and a bachelor's thesis concluding your studies in the eighth semester.
The modular basic studies will teach you Engineering fundamentals, but keep the study program flexible. Start your studies in any specialization offered at Rosenheim or Burghausen, get to know the topics on-site, and then decide. You can still change within specializations offered at Campus Rosenheim in the first semester and at Campus Burghausen up until the second semester.
During the first three semesters, you will acquire German language skills as well, starting with level A2 of CEFR. This will enable you to seamlessly change into the German-taught main study course after the third semester.
After having completed the basic studies, you are sufficiently prepared to change into the main study course. There, you will study alongside German students in one of the ten specializations the two campuses have to offer.
The sixth semester is reserved for a practical semester in one of the many regional companies in Germany or in a company abroad.
In the eighth semester, you will get to work on your bachelor's thesis.
Career Opportunities
By graduating from this B.Eng. program, you will find yourself with plenty of career options!
Our students have great job opportunities working in:
Industry
Research
Technical development
Production and Management
among many others!
Read more about the specific career opportunities for each specialization here.