Bachelor of Chemical Technology
Riga Technical University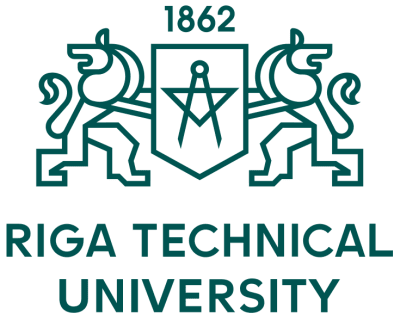 Key Information
---
Campus location
Riga, Latvia
Tuition fees
EUR 3,220 / per year
Application deadline
Request info
Earliest start date
Sep 2024
Introduction
Why Chemical Technology at RTU?
The only program of its kind in Latvia, the Riga Technical University Chemical Technology department has not only set the standard for instruction and research in the field, it continues to redefine the discipline's frontiers.
Students learn from world-renowned faculty members with a broad range of experience and expertise dedicated to creative, comprehensive teaching and research that ranges from fundamental to applied. This backdrop creates a vibrant interdisciplinary research program that creatively shapes engineering science and design through interfaces with chemistry, biology, and materials science, and contributes to solving the technological needs of the global economy and human society.
Whether your dream is to work in academia, or industry or to create your own company, RTU Chemical Technology has the people, the resources, and the path to get you there.
About Chemical Technology and Chemical Engineering
Chemical technology is one of the most broadly-based engineering disciplines. Its field of practice covers the development, design, and control of processes and products that involve molecular change, both chemical and biological, and the operation of such processes. Because many of the products that sustain and improve life are produced by carefully designed and controlled molecular changes, the chemical engineer serves in a wide variety of industries. These industries range from chemical and energy companies to producers of all types of consumer and specialty products, pharmaceuticals, textiles, polymers, advanced materials, and solid-state and biomedical devices.
Traditionally linked to fuel combustion and energy systems, today's chemical engineers are spearheading new developments in medicine, biotechnology, microelectronics, advanced materials, energy, consumer products, manufacturing, and environmental solutions.
Degree Awarded: Bachelor's Degree of Engineering Science in Chemical Technology
Questions?
Get the resources you need to make informed decisions about your education. Contact the Riga Technical University International Cooperation and Foreign Students Department:
Admission office Tel:
+ 371 67 08976
+ 371 67 089020
Email: [email protected]
Curriculum
Degree Awarded: Bachelor's Degree of Engineering Science in Chemical Technology
The program includes specialization in six different areas of chemical technology:
Production Technology and Environmental Aspects
Chemistry and Technology of Biologically Active Compounds
Chemistry and Technology of Biomaterials
Chemistry and Technology of Polymer Materials
Chemistry and Technology of Inorganic Materials
Sustainable Chemistry
The chemical engineering degree program prepares students for professional practice in chemically related careers after the bachelor's degree or an advanced degree. While there are several required design courses, students may still tailor the learning journey to fit their academic interests. Students also have incomparable opportunities to immerse themselves in the research programs they are most interested in.
To meet the program objective, the faculty has designed a rigorous, demanding, and state-of-the-art curriculum that integrates lectures and laboratory experience in basic science, mathematics, engineering science, engineering design, and the liberal arts. Coursework includes:
Chemical Safety and the Environment
Thermodynamics
Polymer 3D Printing and Additive Technologies
Methods of Organic Synthesis
Analysis of Food Contaminants
Chemistry and Technology of Silicate Materials
Metrology and Quality Control in Chemistry
Career Opportunities
Employment of chemical engineers is projected to grow 14 percent from 2021 to 2031, much faster than the average for all occupations. About 2,000 openings for chemical engineers are projected each year, on average, over the decade. Many of those openings are expected to result from the need to replace workers who transfer to different occupations or exit the labor force, such as to retire.
Careers are available in industry, government, consulting, and education. Areas of professional work include research and development, operations, technical service, product development, process and plant design, market analysis and development, process control, and pollution abatement.
Graduates can pursue a diverse range of careers that build on their RTU education, including:
Biotechnologist
Chemical engineer
Color technologist
Energy engineer
Nuclear engineer
Petroleum engineer
Product/process development scientist
Analytical chemist
Energy manager