Bachelor in Liberal Arts
Queen's University Belfast - Faculty of Arts, Humanities and Social Sciences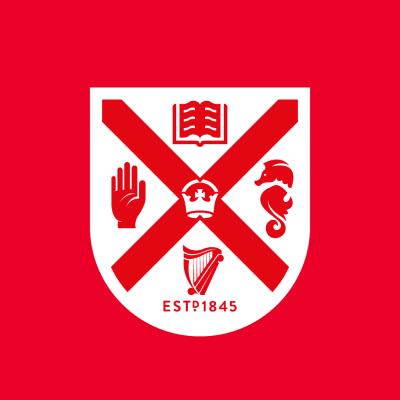 Key Information
---
Campus location
Belfast, United Kingdom
Tuition fees
GBP 18,800 / per year *
Application deadline
Request info
Earliest start date
Request info
* England, Scotland or Wales: £9,250 | Northern Ireland and Republic of Ireland: £4,710 | EU Other and International: £18,800
Introduction
Liberal Arts at Queen's is a unique, exciting and challenging programme that will allow students to immerse themselves in the study of arts and humanities subjects that are vital to understanding our twenty-first-century world. Through innovative disciplinary as well as an interdisciplinary study, students explore a range of contemporary issues within a programme that allows students the flexibility to pursue an emphasis on discipline specialism or in broader, thematic interests that are cross-disciplinary in nature.
Liberal Arts Degree Highlights
Liberal Arts at Queen's builds on the strengths of the multiple disciplines of the Arts, Humanities and Social Sciences Faculty, which has an extraordinary heritage as represented by its globally esteemed writers such as Nobel Laureate Seamus Heaney.
Internationally Renowned Experts
In Politics, Professor David Phinnemore is an expert on EU Treaty reform and EU enlargement, which led to his secondment as an advisor to the UK's Foreign and Commonwealth Office. The fallout of the 2016 EU Referendum in the UK positions Professor Phinnemore at the centre of ongoing debates about 'Brexit' and its impact on the EU, Northern Ireland, and UK relations.
Professor Beverley Milton Edwards has advised various governments in her role as an expert on the Middle East and is currently a Visiting Fellow at the Brooking Institution.
In Languages, Professor Isabel Torres was elected a 'miembro correspondiente extranjera de la Real Academia Espanola' ('International Corresponding Member of the Royal Spanish Academy') in 2016. Also, in 2016 Professor Janice Carruthers was appointed by the Arts and Humanities Research Council (AHRC) to a new Leadership Fellowship in Modern Languages.
In English, Dr Marilina Cesario is an expert on Anglo-Saxon science and collaborates widely with astrophysicists in reassessing our understanding of pre-modern scientific thinking.
Professor Philip McGowan is the President of the world's largest American Studies society, the European Association for American Studies (EAAS) and is the only non-US board member of the F. Scott Fitzgerald Society.
Professor Glenn Patterson is the Rooney Prize and Betty Trask Prize-winning author of ten novels. He writes regularly for BBC Radio 3 and 4, The Guardian and has made a number of documentaries for Irish and British television. His co-authored screenplay for Good Vibrations was nominated for a BAFTA for Outstanding Debut by a British Writer, Director or Producer. He is the current Director of the Seamus Heaney Centre.
Professor Katy Hayward is a Senior Fellow of the ESRC-funded UK in a Changing Europe initiative, working full-time on the topic of Brexit and Northern Ireland/the Irish border. She is an Eisenhower Fellow (2019) and a Fellow in the Senator George J. Mitchell Institute for Global Peace, Security and Justice at Queen's University. She is also a member of the Centre for International Borders Research and on the Steering Group of the Institute of Irish Studies in Queen's. Outside the University, she is a non-executive Board member of Conciliation Resources and the Centre for Cross Border Studies.
Student Experience
From Personal Tutors to peer mentoring, we work closely with students to ensure they are supported at every stage of their degree.
With Degree-Plus, students have the opportunity to burnish their academic achievements with employment-facing placements and projects.
A thriving cultural scene organised by our undergraduate and postgraduate communities, from the English Society and Poetry Proper to the Lifeboat and the Yellow Nib, makes studying at Queen's a unique proposition.
Students can work with our visiting Fulbright Scholars, leading US academics who spend a semester at Queen's every year, and, through the Heaney Centre, world-renowned and award-winning creative practitioners in the fields of poetry, prose and scriptwriting join us each year as Fellows of the Centre.
Curriculum
Stage 1
Students take six modules: Understanding Now, one interdisciplinary module, two modules from their pathway, and a further two optional modules. The list of optional modules will be subject to relevant A-Level or equivalent prerequisites (e.g. for language and music modules) comprising all interdisciplinary and pathway modules and other modules offered as part of the single honours programmes in pathway subjects. Please note that the precise modules offered as options may vary from year to year.
At the end of Level 1, students nominate their pathway. The pathways include Anthropology and Paleoecology, Archaeology, Drama, Economics, English, Geography, French, Film, History, International Studies, Irish, Music, Philosophy, Politics, Portuguese, Sociology, and Spanish, as well as thematic pathways such as Migration, Sustainability, Irish Studies, American Studies, Gender, Decolonisation.
Stage 2
Students take Uses of the Past, one interdisciplinary module, three modules from their pathway, and a further optional module. In addition, they will take a Placement preparation module ahead of the Stage 3 Placement module.
Stage 3
Students take Arts and Humanities in Contemporary Society, the Placement module, and one module from their pathway in Semester 1. Semester 2 is spent studying abroad at one of our international university partners. Please note that the precise modules offered as options may vary from year to year and may be subject to prerequisites.
Stage 4
Students take Incorrigibly Plural, the Dissertation module, and a minimum of one module in their pathway with two further modules either from their pathway or from optional modules. The pathway and optional modules will be drawn from the taught modules offered on the relevant MA programme(s) or, where required, relevant modules from the Stage 3 Single Honours pathway subject.
Please note that the precise modules offered as options may vary from year to year and may be subject to prerequisites.
Career Opportunities
Studying for a Liberal Arts degree at Queen's will assist you in developing the core skills and employment-related experiences that are valued by employers, professional organisations and academic institutions. Graduates from this degree at Queen's are well regarded by many employers (local, national and international), and over half of all graduate jobs are now open to graduates of any discipline. In particular, employers value the initiative, imagination, creativity and independence of thought fostered by a Liberal Arts degree. These are high-achieving graduates with a diverse and multi-disciplinary skill set that is attuned to the demands of twenty-first-century society and can provide flexible and innovative responses to global challenges. The following is a list of the major career sectors that have attracted our graduates in recent years:
Publishing, Media and Performing Arts
Public Relations
Interpreting and Translating
Advertising
Writing and Journalism
Broadcasting
Academia
Production and Editing
Theatre and Performing Arts
Law
Charities and non-government organisations
Librarianship
Location Manager
Banking and Business
Politics and Civil Leadership
Fast Stream Civil Service
Management Consultancy
Global Supply Chain Management
Tourism
Diplomatic and Embassy officials
Professional Economists
International Marketing
Education, health or government departments
Policy analysts
Musical performers, technicians and producers
Industry Links
We regularly consult and develop links with a large number of employers, including, for example, BBC Northern Ireland, Ulster Television, and the Lyric Theatre. Given that Belfast is a regional capital with devolved powers, we can offer students placements in the high-profile political and related institutions on our doorstep - for example, the Department of Justice, Equality Commission, and Police Ombudsman's Office, the North/South Ministerial Council. The University also works closely with a number of arts sector institutions and partners, including the Ulster Museum, Titanic Belfast, the Linenhall Library, and the Arts Council.