BA in
BA in Computer Science
Queens College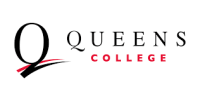 Scholarships
Explore scholarship opportunities to help fund your studies
Introduction
Nestled right in the heart of New York City—one of the world's biggest tech hubs—Queens College offers world-class courses and facilities for a major in computer science.
A degree in computer science is a launching pad for technology-related professions as well as graduate study. The Queens College computer science department frequently coordinates career opportunities for its majors with industry and government agencies.
With technology becoming increasingly integrated into every aspect of society, a background in computer science is more in demand than ever. If you have strengths in technology and problem solving, a computer science major may be the right fit.