Bachelor in
Bachelor of Photography (BFA)
NSCAD University - Nova Scotia College of Art and Design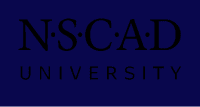 Scholarships
Explore scholarship opportunities to help fund your studies
Introduction
Bachelor of Fine Arts - Photography
After your Foundation year, you will have the option to expose yourself to every aspect of the still image through history courses, documentary photo, digital photo, photo issues, lighting, view camera and more.

You will examine the technical, historical, and theoretical issues related to contemporary photography. You will gain expertise in conventional, digital, and hybrid methods of image making and develop your own artistic practice. You will also gain a critical understanding of the aesthetic and social discourses within photography.

Graduates of NSCAD's Photography program are successful artists, commercial photographers, writers, and arts administrators. Many of our graduates have pursued graduate studies and have become curators, critics, art historians, and college/university professors.


Photographic Services

As an enrolled senior photography student, you will receive 24-hour access to the darkrooms and computer facilities. There are two communal black and white darkrooms with 30 enlargers and two 20-inch processing machines, a lighting studio equipped with electronic flash and tungsten lighting systems, and copy and print finishing facilities. NSCAD also has a comprehensive selection of photo equipment including a range of digital and film cameras, light meters, tripods, and portable lighting kits. We also have a digital imaging studio equipped with Macintosh computers, scanners, a wide-format inkjet printer, and an Imacon medium format film scanner.

Once you have completed Foundation Photography (FNDN 1320) you will acquire access to the darkroom and equipment services of the photography department (including laboratory and specialized production areas for black and white, color, and digital imaging processes) throughout your studies at NSCAD and regardless of your major.