BSc in
B.S. Interdisciplinary Studies
Nova Southeastern University Undergraduate Programs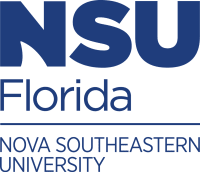 Scholarships
Explore scholarship opportunities to help fund your studies
Introduction
Challenge Your Ability to Synthesize Knowledge in the Arts, Humanities, and Social Sciences
Most careers require multiple skills and perspectives. Nova Southeastern University's B.S. in Interdisciplinary Studies readies you for the realities of the marketplace with a customized educational experience designed to open doors and create opportunities. This program offers you the flexibility to design a course of study that best fits your academic or professional goals. It also offers the option of a clear path to medical school and the health sciences through the humanities and social sciences.
In NSU's Interdisciplinary Studies program, you'll take core courses in speech, ethics, and global issues. You'll explore and develop your skills in a range of disciplines in the arts, humanities, and social sciences. And you'll have the option of choosing one of 28 different minors offered at NSU's Halmos College of Arts and Sciences. If your plan is to apply for medical school, you can take a pre-med concentration. This program offers to learn through opportunities in research, travel study, and hands-on experiences. NSU will prepare you to enter the next phase of your education or career with strong critical thinking, reasoning, and communication skills, and enhanced flexibility in your personal and professional life.
Why Should You Major in Interdisciplinary Studies at NSU?
28 minors to choose from in the Halmos College of Arts and Sciences.
Pre-med concentration is available to prepare you for medical school.
Clinic Exploration Program: Shadow health professionals at one of NSU's health clinics.
The NSU Center for Humanities Annual Student Conference and the Undergraduate Student Symposium and Film Festival offers opportunities to showcase your research.
Internal scholarships and awards to participate in both travel study opportunities and attendance at regional and national academic conferences.
Opportunity to participate in academic teams such as Mock Trial and Model U.N.
Learn from professors who are experts in multiple academic fields.