BSc in
B.S. Health and Wellness Coaching
Nova Southeastern University Undergraduate Programs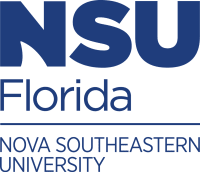 Scholarships
Explore scholarship opportunities to help fund your studies
Introduction
Become a Leader in Holistic Health Care
Your passion for health and wellness can lead to a rewarding career in a rapidly growing industry. Nova Southeastern University's Bachelor of Science in Health and Wellness Coaching will prepare you to provide personalized health solutions for patients or clients in a holistic manner. You'll learn how to assess client lifestyles and family support systems, develop a tailored diet and/or wellness plans, create health education materials, conduct health workshops and seminars, build a clinical practice and apply solution-building strategies to coaching.
NSU's B.S. in Health and Wellness Coaching program offers you opportunities to work directly with faculty members from the departments of public health, human nutrition, and couple and family therapy—in the classroom as well as in the community. The interprofessional experiences of our faculty provide you with the benefits, rewards, and challenges of working in health and wellness coaching. This program is also a great foundation if you're interested in continuing your education in other health-related post-graduate programs or in behavioral health professions such as couple and family therapy.
Why Should You Major in Health and Wellness Coaching at NSU?
Interdisciplinary: work alongside professionals in the fields of family therapy, mental health, and medicine.
Participate in NSU's Clinic Exploration Program, which offers opportunities to shadow medical professionals on the job in many of NSU's medical and health clinics.
Onramp to medical school, graduate degrees in family therapy, public health or nutrition, or other graduate and professional programs.