BSc in
BSc in Banking and Financial Services
Northern State University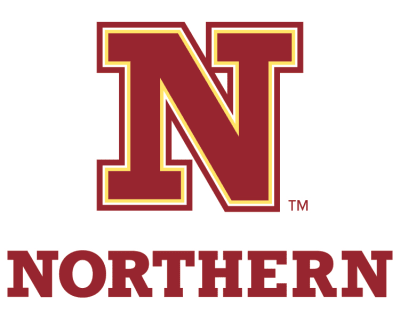 Key Information
---
Campus location
Aberdeen, USA
Study format
Distance Learning, On-Campus
Tuition fees
USD 28,000 / per year *
Application deadline
Request info
Earliest start date
Request info
* estimated yearly total for international students; USD 17,677 - estimated yearly total for residents
Introduction
Unleash your potential and help meet the growing need for financial professionals with Northern's online banking and financial services degree.
Offered on-campus and online, this program has the strong support of area professionals who provide internships and part-time work for our banking and financial services students; employ NSU graduates, and serve on the NSU Bank Advisory Board.
Our faculty have extensive experience in money center and community commercial banking organizations - and expertise in lending, bank operations, bank management, investments, financial planning, trust operations, law, and bank regulation.
The Dacotah Bank Scholars Program makes it possible for South Dakota State University ag business majors to obtain a minor in banking and financial services from NSU, and for NSU business majors to obtain a minor in ag business from SDSU.
Guaranteed Interview
A brand-new partnership between Northern and Dacotah Bank will guarantee a personal interview for graduates of our Banking and Financial Services program.
Accreditation
The Bachelor of Science in Banking and Financial Services is accredited by the Accreditation Council for Business Schools and Programs.
Program Outcome
Analyze financial data and banking regulations in order to assess risks to a bank. (Cross-curricular Skill: Inquiry and Analysis)
Apply the appropriate banking regulations, policies, and procedures to internal banking operating procedures. (Cross-curricular Skill: Information Literacy)
Identify and analyze data in order to create required regulatory reports and to effectively and efficiently apply bank resources. (Cross-curricular Skill: Problem Solving)
Develop knowledge and skills to identify the credit, deposit, and financial needs and promote the quality of life in the community served by the bank. (Cross-curricular Skill: Civic Knowledge and Engagement)
Apply ethical principles and an ethical culture to banking activities. (Cross-curricular Skill: Ethical Reasoning)
Curriculum
First Year Fall
BADM 102 Professional Development and Planning 1
CSC 273 Spreadsheet Data Analysis 3
ENGL 101 Composition I 3
IDL 190 First Year Seminar 2
MATH 101/101L Intermediate Algebra or MATH 114 College Algebra 3-4
Arts and Humanities Course 3
First Year Spring
CMST 101 Fundamentals of Speech 3
ENGL 201 Composition II 3
MATH 114 College Algebra if needed 3
Natural Science with Lab Course 3-4
Behavioral/Social Sciences Course 3
Second Year Fall
ACCT 210 Principles of Accounting I 3
BADM 220 Business Statistics 3
BADM 244 Business Communications 3
ECON 202 Principles of Macroeconomics 3
Natural Science with Lab Course 3-4
Second Year Spring
ACCT 211 Principles of Accounting II 3
BADM 350 Legal Environment of Business 3
ECON 201 Principles of Microeconomics 3
Behavioral/Social Sciences Course 3
Arts and Humanities Course 3
Third Year Fall
BADM 310 Business Finance 3
BADM 312 Introduction to Banking 3
BADM 417 Financial Statement Analysis 3
BADM 459 Analytics 3
General Elective or Minor Course 3
Third Year Spring
BADM 341 Non-traditional Bank Product and Services 3
BADM 360 Organization and Management 3
BADM 370 Marketing 3
MIS 325 Management Information Systems 3
General Elective or Minor Course 3
Fourth Year Fall
BADM 410 Asset, Liability, and Risk Management 3
BADM 442 Introduction to Trust Management 3
BADM 453 Bank Regulation and Compliance 3
BADM 457 Business Ethics 3
General Elective or Minor Course 3
Fourth Year Spring
BADM 449 Commercial and Ag Lending 3
BADM 482 Business Policy and Strategy 3
Banking and Financial Services Elective 3
Additional Math or Science Course 3
General Elective or Minor Course or Internship 3
Exit Requirements for Business Majors
In addition to Northern State University graduation requirements, baccalaureate business majors must:
Complete a minimum of 30 semester hours of course work in the School of Business at Northern State University. Acceptance of coursework completed at other colleges and universities will be evaluated by the Dean.
Take the School of Business exit exam
Suggested Double Majors: Accounting, Finance, International Business, German, Management, Marketing, Management Information Systems, Spanish
Suggested Minors: Accounting, Agribusiness (jointly with SDSU), Chinese, Economics, Entrepreneurial Studies, German, Human Resource Management, International Business Studies, Marketing, Management Information Systems, Political Science, Spanish
Career Opportunities
The banking and financial services major prepares you to succeed in careers including commercial banking, insurance, credit unions, investments or regulation, and consumer finance.
Internships
NSU banking and financial services students gain valuable hands-on experience during a required, paid internship at a bank or financial institution.
The NSU School of Business shares internship opportunities through postings and on-campus presentations and interviews.
Scholarships and Funding
NSU students pursuing a banking and financial degree can apply for NSU School of Business scholarships and other scholarships. Scholarships specifically for banking and financial services majors are available from the South Dakota Bankers Foundation and other area financial institutions.