NEWTON University
is a top-rated private business school in Czechia. Our courses will give you the knowledge and experience to kick-start your global entrepreneurial or managerial career.

Why we are unique?

1. Global approach to business
We are looking through an international lens, learning the ins and outs of marketing and context in different parts of the world.
2. Enlightened minds and promising career paths
Not only do we educate skilled professionals, but also create the future by looking globally!
3. Crossing borders
Crossing geographical borders is as much important as pushing the boundaries in our minds.
Awareness of differences goes together with cosmopolitanism at NEWTON (Erasmus+ programmes and bilateral agreement mobilities possible).
4. Impossible becomes possible
With a good business plan, thoughtful implementation, hard work and our support your dreams come true.
5. Flexibility
Individual study plan is possible (where it interferes with work or an internship).
Courses in English are offered to students of Czech programmes as optional subjects and vice versa.


Accreditation
AACSB Member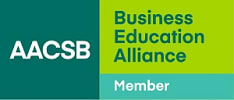 MSMT (Czech Ministry of Education Youth and Sports)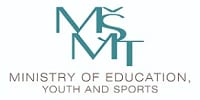 Find our more about our offer: