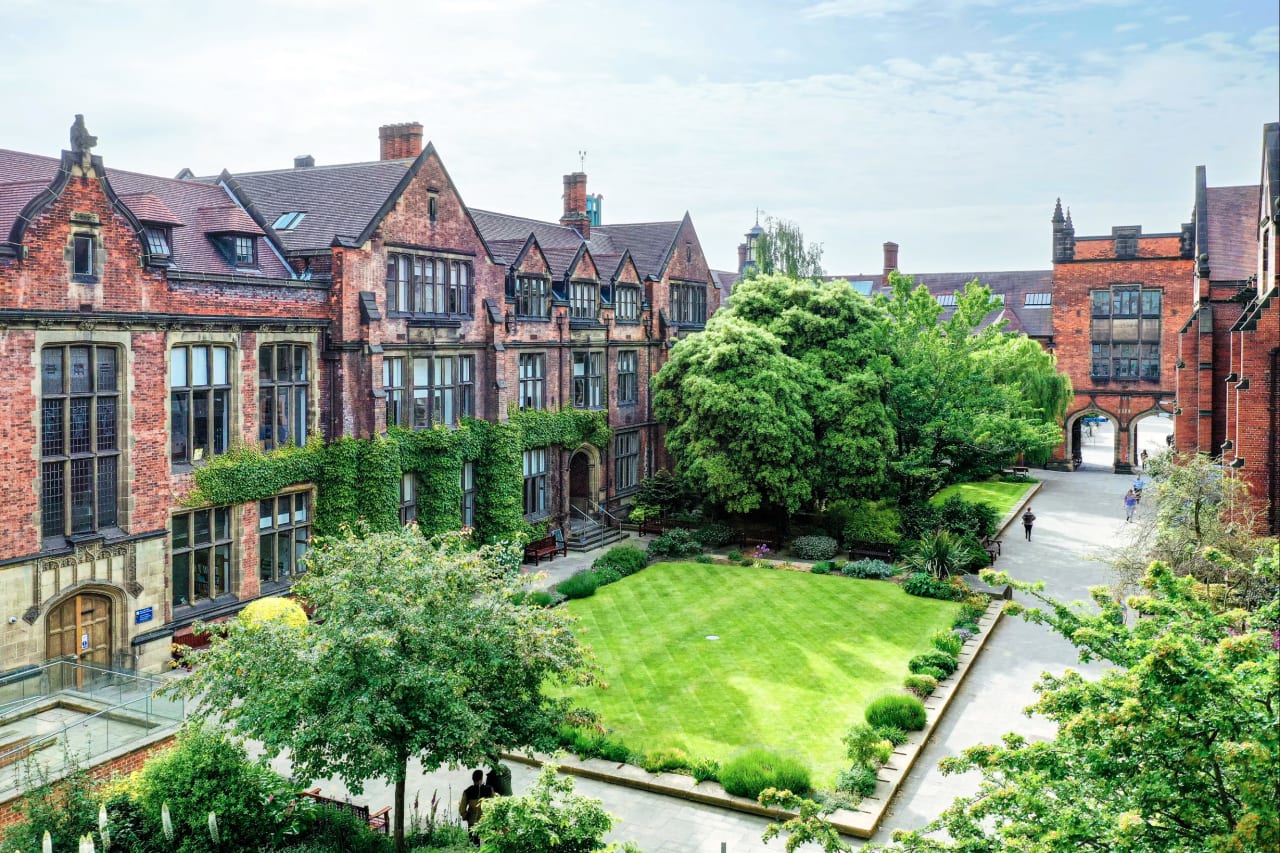 BSc in
Food Business Management and Marketing BSc Honours
Newcastle University

Key Information
---
Campus location
Newcastle upon Tyne, United Kingdom
Tuition fees
GBP 26,400 / per year *
Application deadline
Request info
Earliest start date
Sep 2023
* international students; GBP 9,250 - home students
Introduction
Through this programme, you will gain a thorough academic grounding in the social, economic, ethical, scientific and technological principles underlying the production of and access to consumer goods and services within the agri-food sector.
This degree has a primary focus on the production and consumption of food products and on the behaviour of people as consumers. It covers a range of social and natural science and business subjects applied to food businesses.
Key topics covered are:
marketing and consumer behaviour
global economics
investigating agri-food systems from farm to folk
agri-business management
food science and technology
If you're interested in pursuing a managerial career in the food processing, retail and food service sector, this degree is for you. You'll also be well placed for a wide range of careers in the global food supply chain management sector, with a solid understanding of the complexity of the global food chain system.
You will study the principles of management, economics, marketing and finance, as they apply to the management of sustainable food businesses and the global food sector.
Graduates will have the necessary skills to analyse problems and propose and criticise alternative solutions relevant to food businesses and the agri-food sector.
Study abroad
Experience life in another country by choosing to study abroad as part of your degree. You'll be encouraged to embrace fun and challenging experiences, make connections with new communities and graduate as a globally aware professional, ready for your future.
You can choose to spend up to a year studying at a partner institution overseas. If you choose to study abroad, it will extend your degree by a year.
Work placement
Get career ready with work placement and leave as a confident professional in your field. You can apply to spend 9 to 12 months working in any organisation in the world, and receive University support from our dedicated team to secure your dream placement. Work placements take place between stages 2 and 3.
You'll gain first-hand experience of working in the sector, putting your learning into practice and developing your professional expertise.
If you choose to take a work placement, it will extend your degree by a year. Your degree title will show you have achieved the placement year. Placements are subject to availability.
Rankings
Global Top 125 University - QS World University Rankings 2023
65% increase in research power since 2014 – Research Excellence Framework 2021
42% of our research is classified as 4* world-leading research – Research Excellence Framework 2021
1st in the UK and 8th in the world for sustainable development – Times Higher Education Impact Rankings 2022
Global Top 140 University - Times Higher Education World University Rankings 2023
Curriculum
Stage 1
Your first year provides a broad introduction to core areas of this sector, including business economics, Agri-Food business management, marketing and consumer behaviour, and nutrition, food science, and the food industry.
Compulsory Modules
Introduction to Marketing and Consumer Behaviour 20
Introductory Business Economics 10
Introduction to Nutrition, Food Science and the Food Industry 20
Academic and Professional Skills 20
Agri-Food Supply Chains 20
Introduction to Agri-Food Business Management 20
Introductory Macroeconomics 10
Stage 2
During Stage 2, you'll be able to start tailoring your degree towards your specific interests or career goals, with a range of optional modules including, agricultural economics and policy, human resource management, social psychology, operations management and introduction to business law.
Compulsory Modules
Marketing Digital Strategy 20
Consumer and Business Economics 20
Dissertation and Research Preparation 10
Qualitative Research Methods 10
New Food Product Development 20
Optional Modules Credits
Introduction to Non-Specialist Accounting and Finance 20
Agricultural Economics and Policy 10
Current Trends in Agricultural Markets 10
Agribusiness & Management Simulation 20
Human Resource Management 20
Operations Management 20
Introduction to Business Law 20
Social Psychology 10
Stage 3
In Stage 3, you'll be required to produce a dissertation or complete a food innovation consultancy project, where you'll work in an interdisciplinary team on a real-world problem.
You'll also complete a number of compulsory modules, as well as choose between options such as interpreting global company accounts, animal product quality and marketing, consumer psychology, and developing enterprise, entrepreneurship and employability.
Modules
You take the following compulsory modules:
Data and Marketing Analytics (10 credits)
Food Business Economics (10 credits)
Marketing and Public Policy (10 credits)
Communication and Behaviour Change (10 credits)
You take one of the following modules:
either Agri-food Business Management and Marketing Dissertation (30 credits)
or Food Innovation Consultancy (30 credits)
You take 50 credits of optional modules normally selected from the following:
Interpreting Company Accounts (20 credits)
Globalisation: Patterns, Processes (20 credits)
Advanced Agri-Business (20 credits)
Animal Product Quality and Marketing (10 credits)
Your Future –Occupational Awareness (10 credits)
Enterprise and Entrepreneurship with Learn Innovation (20 credits)
Career Development for Final Year Students (20 credits)
Consumer Psychology (20 credits)
To cheat or not to cheat: The Evolution of Cooperative Behaviour (10 credits)
With the approval of the Degree Programme Director alternative optional modules to those listed above may be selected.
Career Opportunities
This course equips you with the broad knowledge that comes with a management and marketing degree, as well as a niche set of skills specific to the food industry.
Graduates from this course are well-equipped for management roles within the food processing, retail, and food service sector, as well as a wide range of careers within the global food supply chain management sector.
The transferable analytic and problem-solving skills you will develop during your studies are sought after by a wide variety of employers around the world, opening up careers in finance, recruitment, management, marketing and communications, and consulting.
Industry links
Throughout your studies, you'll benefit from the University's strong links with key industry names.
Through a variety of industry visits, you'll develop a broad understanding of each part of the food chain and have the opportunity to make connections.
You'll also have the opportunity to complete a work placement, with many students being offered roles within their placement company upon graduation.