BA in
Bachelor of Arts (Honours) in Biblical and Pastoral Studies
Newbold College Of Higher Education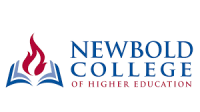 Scholarships
Explore scholarship opportunities to help fund your studies
Introduction
This course's content is based on the principle that successful ministry is achieved through in-depth knowledge of Scripture, understanding the Church's history and mission, and pastoral skills relevant to contemporary needs.
Throughout this course, you will explore the Adventist Church's international character and develop pastoral skills that are pertinent to the modern world. You will also participate in field placements to gain vocational skills relating to the religious and evangelistic ministry.
Enrolling in this course can be the first step you take towards our postgraduate Theology course, which will offer an opportunity to focus on biblical or pastoral studies and the essential criteria for employment within the Trans-European Division.