BSc in
Bachelor of Science Hotel, Restaurant and Tourism Management
New Mexico State University

Introduction
Welcome to the School of Hotel, Restaurant and Tourism Management where we prepare students for management positions in the rapidly growing hospitality and tourism industry. With an academic background tailored to meet industry needs, HRTM students leave campus ready to succeed in the world's greatest industry.
About Us
NMSU offers the only Bachelor of Science degree in Hotel, Restaurant and Tourism Management in the state. In addition to applied business classes such as accounting, human resources, and hotel operations, it allows students to explore diverse careers in hospitality and tourism, the second largest growing industry in the state of New Mexico. This specialized management degree prepares students with practical work experience, and hands-on education in our food production and service lab facilities – including our student run 100 West Café, and the Bobby Lee Lawrence Academy of Wine. Students also have opportunities for internships, including the Courtyard by Marriott next to the NMSU campus. The program is home to devoted, student-centered faculty who personally mentor students. The School of HRTM offers generous scholarships through NMSU and related industry partners, as well as additional career development, and community outreach opportunities through the grant-funded Marriott Hospitality Futures Center.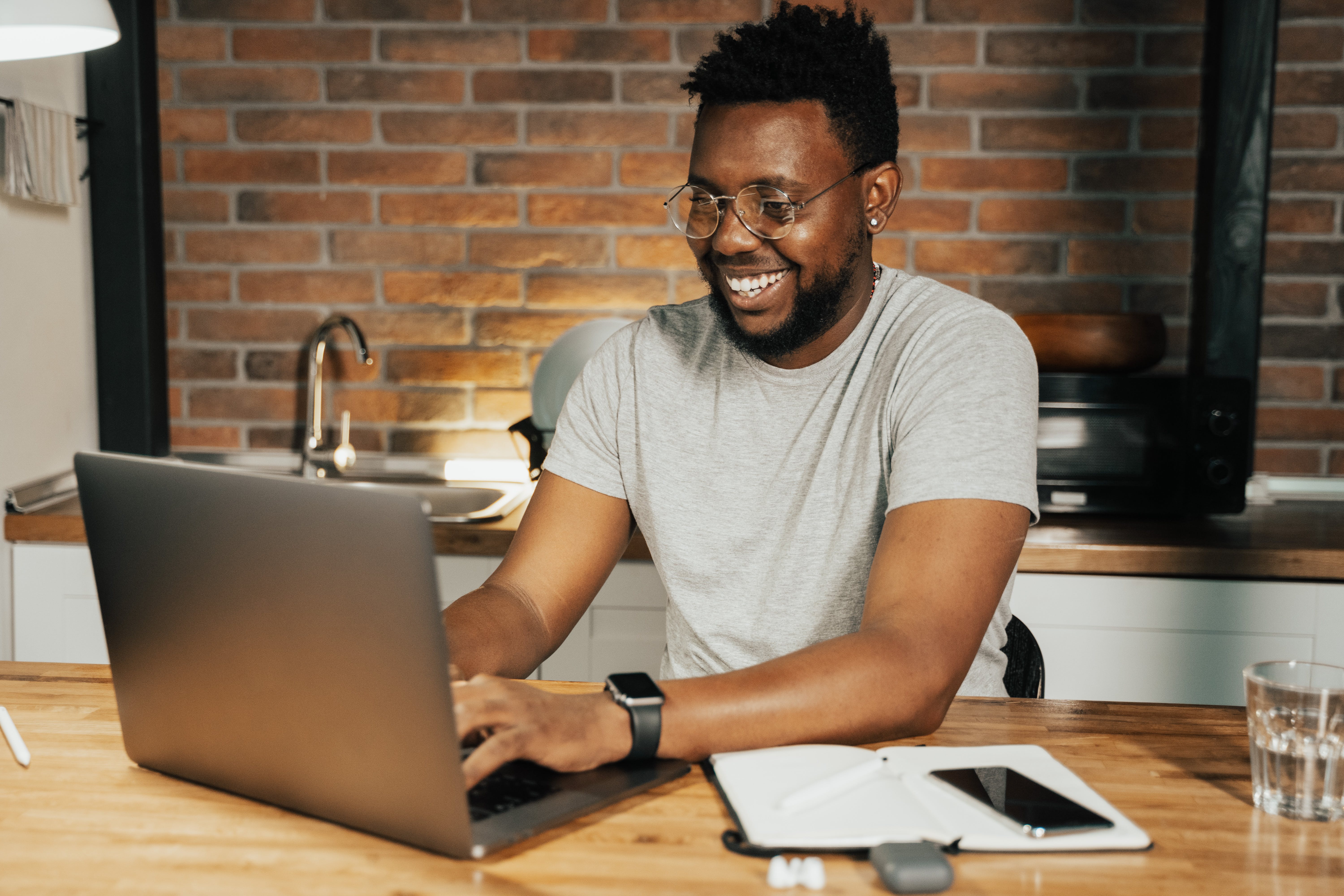 Marriott Hospitality Futures Center
In collaboration with the J. Willard and Alice S. Marriott Foundation, the School of Hotel, Restaurant, and Tourism Management at NMSU is dedicated to providing career development resources, expanding student outreach, and promoting higher education. We connect students and hospitality industry partners to foster their interest in becoming qualified leaders in this exciting and diverse career field.
Bobby Lee Lawrence Academy of Wine
Welcome to the Bobby Lee Lawrence Academy of Wine, in the School of Hotel, Restaurant and Tourism Management. The Bobby Lee Lawrence Academy of Wine is an event and wine-tasting room designed and constructed with a Tuscan decor. Inspired by Bobby Lee's experiences and appreciation for Tuscany; the room is outfitted with the finest wine glasses, china, flatware and linens.
The Academy has state-of-the-art wine cellars and storage facilities to house the Bobby Lee Lawrence Academy of Wine collection of exceptional wines, as well as Lawrence's library of wine books and other reference material.
The Bobby Lee Lawrence Academy of Wine is located in the School of Hotel, Restaurant and Tourism Management and has nearby access to 100 West Café's kitchen and storage space. The Academy serves as a training laboratory for students in the HRTM program and as an exceptional venue for intimate events. This unique facility is a lasting repository for knowledge of fine wine and cuisine providing exceptional educational opportunities for students in the HRTM program.
The Academy also inspires surrounding communities, particularly those with emerging wine industries, to learn more about the field of wine. The vision is that the Academy reflects Bobby Lee's commitment to excellence, allowing the next generations of HRTM professionals to develop expertise in this important field.
Courtyard by Marriott
Las Cruces, NM
Students and graduates of the School of HRTM putting their skills to practical use at the Courtyard by Marriott Las Cruces
HRTM graduate named general manager of NMSU-affiliated hotel
What you need to know about the new Marriott hotel, Las Cruces convention center expansion
Program Requirements
Degree: Bachelor of Science in Hotel, Restaurant, and Tourism Management
Major: Hotel, Restaurant, and Tourism Management
Requirements at a glance:
120 credit hours
48 hours at 300 level or above
400 hours of practical work experience
400 hours of Internship (HRTM 408)
Online Undergraduate Degree Completion Program
Obtaining a Bachelor of Science degree in Hotel, Restaurant and Tourism Management can open the doors and broaden your opportunities in the continually growing hospitality and tourism industries. However, many people who already have an Associate Degree in Hospitality, Tourism, Culinary Arts, Food Service Management, Business or related fields may not be able to come to the incredible NMSU main campus in Las Cruces or to pursue the degree or have jobs that prevent them from taking traditional face-to-face classes. NMSU-O now gives you that opportunity to complete your HRTM bachelor's degree at a distance.
This program is specifically developed to accommodate the schedules of busy hospitality employees. The fully online format is flexible and can be accessed at any time from anywhere, making it possible for students to continue working and earning while expanding their skills.
Students utilizing the online opportunity must complete all University General Education Requirements. Students must also complete all course requirements specific to the Bachelor of Science degree in HRTM. These requirements are listed below and in the NMSU Undergraduate Catalog.
All Lower Division courses (those numbered 100 and 200) can be completed at a community college offering hospitality and culinary associate degrees. Note: Not all courses in all programs will transfer. All general education classes and Lower Division HRTM lecture classes along with ACCT 221 are also offered through NMSU-O. All Upper Division courses (those numbered 300 or higher) needed to complete the BSHRTM from a distance can be completed Online via NMSU's CANVAS Learning Management System. The exception is HRTM 363 - Quantity Food Production and Service. Individual substitutions and accommodations will be made regarding this course
Each semester, a small number of upper-division HRTM courses are offered online. Courses offered each semester may be found by visiting Look-up Classes.
Curriculum
Core Courses
Students must complete all University degree requirements, which include: General Education requirements, Viewing a Wider World requirements, and elective credits to total at least 120 credits with 48 credits in courses numbered 300 or above. Developmental coursework will not count towards the degree requirements and/or elective credits, but may be needed in order to take the necessary English and Mathematics coursework.
General Education
Area I: Communications- 10
English Composition - Level1
Choose one from the following:
ENGL 1110G- Composition I- 4
ENGL 1110H- Composition I Honors- 4
ENGL 1110M- Composition I Multilingual- 4
English Composition - Level 2
Choose one from the following:- 3
ENGL 2210G- Professional & Technical Communication- 3
ENGL 2221G- Writing in the Humanities and Social Science- 3
ENGL 2210H- Professional and Technical Communication Honors- 3
ENGL 2215G- Advanced Technical and Professional Communication- 3
Oral Communication
Choose one from the following:- 3
AXED 2120G- Effective Leadership and Communication in Agriculture- 3
COMM 1115G- Introduction to Communication- 3
COMM 1130G- Public Speaking- 3
HNRS 2175G- Introduction to Communications Honors- 3
Area II: Mathematics
MATH 1350G- Introduction to Statistics- 3
Area III/IV: Laboratory Sciences and Social/Behavioral Sciences-10-11
ECON 1110G- Survey of Economics- 3
Area III: Laboratory Sciences Course (4 credits)
Either an Area III/IV: Laboratory Sciences Course or Social/Behavioral Sciences Course (4 or 3 credits)
Area V: Humanities- 3
Area VI: Creative and Fine Arts- 3
General Education Elective- 3-4
Any "G" course, excluding Area I and cross-listed courses
Viewing A Wider World- 6
Departmental/College Requirements
HRTM 2130- Hotel Operations I- 3
HRTM 1120- Introduction to Tourism-3
HRTM 1130- Introduction to Hospitality Management- 3
HRTM 2110- Safety, Sanitation, and Health in the Hospitality Industry- 1
HRTM 2120- Food Production and Service Fundamentals- 3
HRTM 301- Hotel, Restaurant, and Tourism Marketing- 3
HRTM 302- Hospitality Management Accounting- 3
HRTM 304- Hospitality and Travel Law- 3
HRTM 307- Professional Development- 1
HRTM 311- Hospitality Leadership Management-3
HRTM 363- Quantity Food Production and Service- 4
HRTM 408- Hospitality Internship- 1
HRTM 409- HRTM Internship Seminar- 1
HRTM 410- Hospitality Cost Control- 3
HRTM 430- Hospitality Facilities Management- 3
HRTM 434- Senior Capstone Experience-3
Departmental Electives- 9
Select 9 credits of Professional Departmental Electives in consultation with your HRTM Faculty Mentor 5
Non- Departmental Requirements (in addition to Gen.Ed/VWW)
ACES 1120- Freshman Orientation- 1
ACCT 2120- Principles of Accounting II- 3
Any MKTG #300 and above- 3
BFIN 341- Financial Analysis and Markets- 3
MGMT 309- Human Behavior in Organizations- 3
MGMT 332- Human Resources Management- 3
(Electives, to bring the total credits to 120) - 16
Total Credits- 120-122
Career Opportunities
Career Fair
The HRTM Career Fair is an annual event that brings the industry to our students. Our Career Fair is offered each Spring. However, many industry partners recruit year-round. In lieu of our regular career fair this year we are offering you the chance to visit with the students virtually.
For those of you that are interested, I will work with you to figure out what will work best for you in terms of the visit itself. We can set things up in a few different ways, but the registration form offers an information session with a one-on-one session or a Zoom one-on-one session that we will facilitate for you. We will also sign-up and facilitate virtual interview rooms for you as well if that meets your needs. You may choose any date that works for you, see the registration form for more information on that.
If you are not hiring but would still like to meet with students we welcome you to still join us. Please fill out the Registration Form and I will contact you to work out the details of your visit and to discuss open dates. We understand if you are not able to join us this year, we will miss seeing you and hopefully will see you next year. If you are hiring and cannot attend please send me your job postings and I will share them with the students. We look forward to seeing those of you that can join us.
Scholarships and Funding
NMSU
New Mexico State University Scholarships and Financial Aid
The Office of Student Financial Aid and Scholarship Services
HRTM and ACES Scholarships
HRTM offers several scholarships to HRTM majors only. They can range from $150 to full tuition rides! You may be eligible!! The Online application will be available after school starts each January. The awards are made for the following academic year. The Scholar Dollar Application is for all scholarships at New Mexico State University and the College of Agricultural, Consumer & Environmental Sciences, including the HRTM scholarships. Deadline for scholarship applications is March 1, every year.
HRTM Scholarships
HRTM Alumni Endowed Scholarship
HRTM Departmental Scholarship
Brancati Foundation Endowed Scholarship
Chef Maurice and Linda Zeck Endowed Scholarship
David & Lorna Cole Memorial Scholarship
Garth Brooks & Trisha Yearwood Endowed Scholarship
Giovani Diponzio Endowed Scholarship
Heritage Hotels Endowed Scholarship
National Distributing Company Endowed Scholarship
The Kimberly Ming HRTM
The Mary Kay Cline Scholarship
Rosina Patterson Scholarship
Katherine T. Carruthers HRTM Scholarship
Michael & Helen Cerletti Scholarship
Lois & Leonard Sugerman Scholarship
Helen Dodson Yarbrough Scholarship
Yates Scholarship
ACES Scholarships
Cole Memorial
Noble T. Jones
Industry Scholarship Opportunities
English Language Requirements
Certify your English proficiency with the Duolingo English Test! The DET is a convenient, fast, and affordable online English test accepted by over 4,000 universities (like this one) around the world.