New Mexico Highlands University is a public, state-run institution located in Las Vegas, New Mexico, with centers in Santa Fe, Albuquerque, Rio Rancho, Farmington, and Roswell, offering undergraduate and graduate degrees.
Mission
New Mexico Highlands University is a public comprehensive university serving our local and global communities. Our mission is to provide opportunities for undergraduate and graduate students to attain an exceptional education by fostering creativity, critical thinking, and research in the liberal arts, sciences, and professions within a diverse community.
Vision
Our vision is to be a premier comprehensive university transforming lives and communities now and for generations to come.
Core Values
Excellence
Diversity
Accessibility
Responsiveness
International Students
A home away from home
Coming to a new country can be scary. But at Highlands, we offer you a home away from home.
Here, you won't get lost in the crowd.
That's because, at Highlands, you're more than a student. You're family.
This means we go above and beyond. We'll be there for you when it counts.
One thing you'll quickly discover is how approachable your professors and advisors are, whether you need research assistance or just want to talk.
You'll also find a staff who genuinely cares and wants to help. They take pride in making sure they provide what you need, whether it's transportation services to local stores so you can stock up on your essentials or leading recreation trips to nearby state and national parks.
Are you ready to make a change that will transform your life?
A place like no other
Speaking of outdoor recreation, you'll immediately be blown away by the unique natural beauty of Las Vegas, New Mexico, just 45 minutes from Santa Fe. It merges desert landscapes with lush greenery and mountains, offering an experience like no other.
Appreciate what the four seasons have to offer, from swimming to skiing to white-water rafting. Our recreation center even provides free equipment!
Although we're a small school, we offer a vibrantly diverse atmosphere. Twenty-four countries, including Nigeria, Jamaica, India, and China, are represented at Highlands.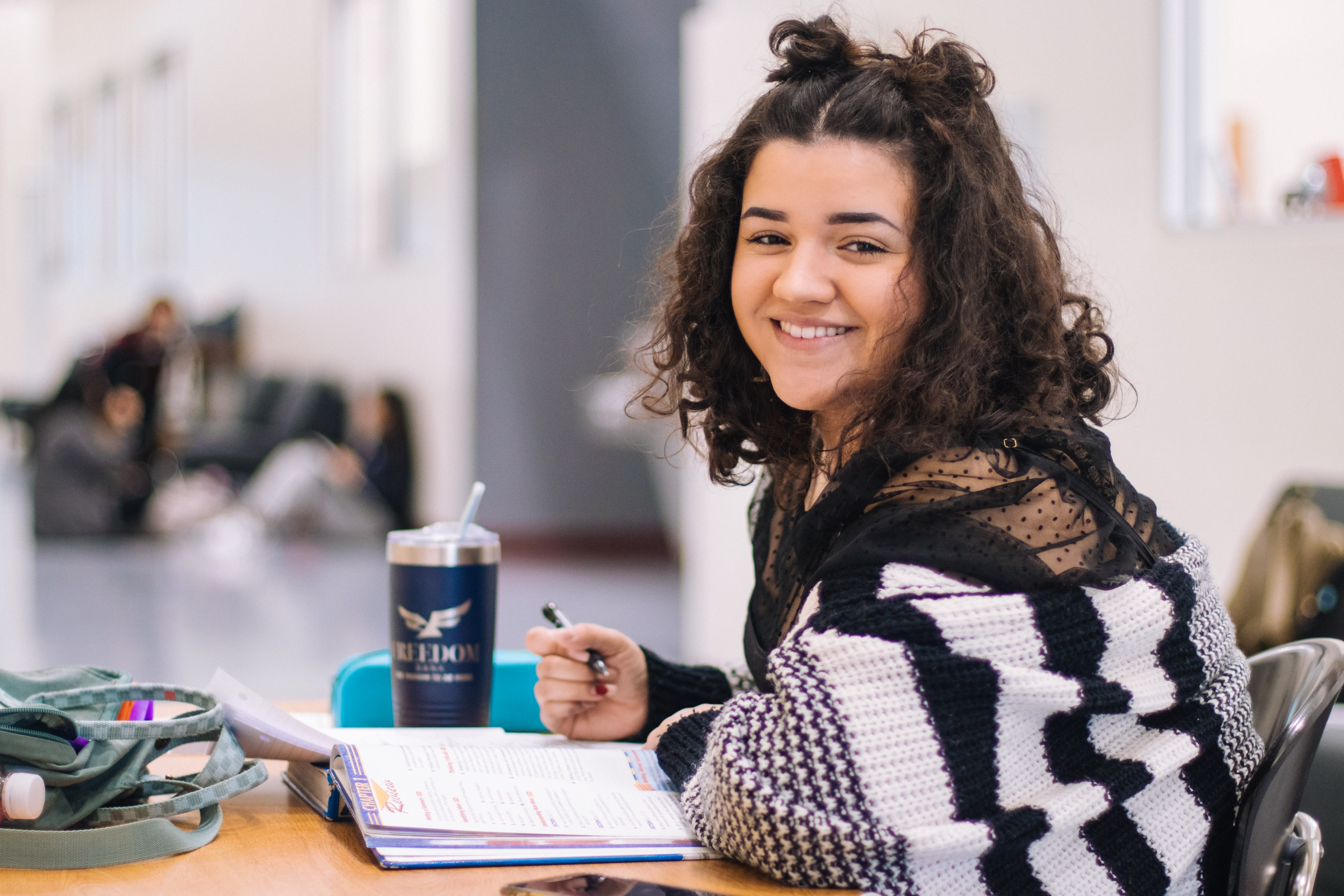 Learn from the best
Students come from around the world for our high-quality professors, renowned in their areas of expertise. But these professors are more than just educators. They are also mentors.
For instance, media arts student Ali Romero had this to say about professors Mariah Fox Hausman and Angela Meron: "Not only have Mariah and Angela taught me so much, they care about their students and their success. It's amazing the things that can be accomplished when you have people like Mariah and Angela as your teachers and mentors."
Real-life skills
In a survey conducted among 2019 graduates, 97% of respondents reported that they were satisfied or very satisfied with the quality of instruction in their major.
The survey was filled with comments praising professors as "very knowledgeable and professional" and for teaching "more of what the real work environment is all about" by providing "skills, practical applications, and resources when working with clients." Students were also pleased with the wealth of opportunities for "hands-on research for both grads and undergrads."
In short: We are committed to your personal and professional growth.