Bachelor in
Bachelor of Engineering in Mechanical and Aerospace Engineering
Nazarbayev University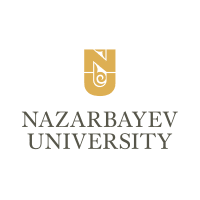 Introduction
The Mechanical and Aerospace Engineering degree program in the School of Engineering is based on an innovative curriculum of systems-based education (where engineering problems are tackled in an integrated way), combined with specializations in the areas of mechanical and aerospace engineering.
Electrical engineers design and operationalize the electrical systems for automobiles and aircraft. The more traditional have focused on the generation and supply of power, whereas electronics engineers have worked on applications of electricity to control systems or signal processing. Electrical engineers specialize in areas such as power systems engineering or electrical equipment manufacturing, communications, signal processing, and control systems and regularly have a specialty within one of these areas—control systems or aviation electronics.
General information
Campus: Astana, Kazakhstan
Language: English
Delivery mode: Full-time, on-campus
Duration: 4 years
Total ECTS credits: 248
Aims
The BEng program in Mechanical & Aerospace Engineering aims to provide the education and training that will enable its graduate to:
Acquire a strong fundamental scientific and technological knowledge base with critical thinking skills necessary for life-long learning and to pursue a variety of aerospace and/or mechanical engineering careers in industry, academic, and research within Kazakhstan or abroad;
Apply engineering skills incorporating the use of standards, computers, experiments, and realistic constraints to analyze, design, and solve problems associated with the aerospace and/or mechanical engineering profession;
Understand the moral obligations, ethical standards, and professional integrity of aerospace and/or mechanical engineering practice and have an awareness of safety, legal, environmental, and social impact on the role of the engineering profession in a multicultural, global economy; and
Develop the foundation for leadership through the ability to communicate effectively technical and professional information as well as to work independently or as a member of teams.
School of Engineering and Digital Sciences
Nazarbayev University's School of Engineering and Digital Sciences (NU SEDS) has designed all of its programs to revolutionize the traditional engineering and science learning environment of lectures and laboratories to include modern components that engage students in project-based exercises in critical thinking.
As world-class leaders in STEM education, all NU SEDS graduates enter the global marketplace as highly skilled experts in their chosen field of study. Our graduates go on to become innovators who overcome the obstacles in Central Asia and Eurasia's advanced technology industries.
The SEDS promotes a mission of utilizing advanced technologies and research to shape student expertise and train them in critical thinking and inventive design.
Graduates of NU SEDS are coveted in the global engineering and digital science community because of our students' interdisciplinary perspectives essential to advancing modern industry and infrastructure.
Strategic partners of Nazarbayev University
Duke University, Fuqua School of Business (USA)
The National University of Singapore, Lee Kuan Yew School of Public Policy (Singapore)
The University of Pennsylvania (USA)
The University of Cambridge (UK)
Colorado School of Mines (USA)
The University of Wisconsin-Madison (USA)
The University of Pittsburgh Medical Center (USA)
The Lawrence Berkeley National Laboratory (USA)
The Oak Ridge Associated Universities (USA)
Curriculum
Capstone project
The Capstone Project is a 2-semester common course for all engineering programs which spans the fall and spring semesters of the same academic year. The importance of the Capstone project is reflected in the total number of credits it carries, being 12 ECTS which are equivalent to two standard-sized courses.
One of the important features of the Capstone Project is "learning by doing". It is intended to be a platform for the students to develop their intellectual and innovative abilities and to give them the opportunities to integrate and apply the knowledge and analytical skills gained in previous stages of their study. It should also provide students with opportunities to develop their problem-solving skills and communication skills. The process from concept to final implementation and testing, through problem identification and the selection of appropriate solutions, will be practiced by the students.
Program Specified Courses
Nazarbayev University has adopted the Bologna Accord and the School of Engineering, therefore, uses the European Credit Transfer System (ECTS). Most courses to be studied in Year 1, Year 2, Year 3, and Year 4 are of standard credit value carrying 6 ECTS each, except for some courses, such as Calculus I, etc. which carry ECTS other than 6. A student is expected to spend about 25 to 30 hours of study per semester (inclusive of class contact and another study effort) for 1 ECTS.
Career Opportunities
Possible career destinations:
Drafters

Materials Engineering
Mechanical Engineering Technicians
Petroleum Engineers
Natural Sciences Managers
Nuclear Engineers
Physicists and Astronomers

Manufacturing
Aerospace
Mining
Electricity and water supply
Engineering and management consulting
Automotive, aerospace and aeronautical, process industries
Electricity generation
Electronics manufacture and applications
Program Outcome
On successful completion of the BEng (Hons) in Mechanical and Aerospace Engineering program, students will be able to:
Identify, formulate, and solve complex mechanical & aerospace engineering problems by applying principles of engineering, science, and mathematics,
Develop innovative engineering design processes and solutions for mechanical and aerospace engineering products and systems that meet specified needs with consideration for public health and safety, and global, cultural, social, environmental, economic, and other factors as appropriate to the discipline,
Develop and conduct appropriate experimentation, analyze, and interpret data, and use engineering judgment to draw conclusions,
Communicate effectively with a range of audiences, demonstrating professional and ethical responsibility,
Recognize ethical and professional responsibilities in engineering situations and make informed judgments, which must consider the impact of engineering solutions in global, economic, environmental, and societal contexts,
Recognize the ongoing need to acquire new knowledge, to choose appropriate learning strategies, and to apply this knowledge,
Function effectively as a member or leader of a team that establishes goals, plans tasks, meets deadlines and creates a collaborative and inclusive environment.