Bachelor in
Bachelor of Engineering in Chemical and Materials Engineering
Nazarbayev University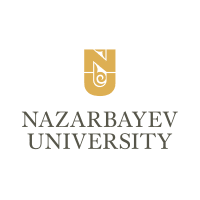 Introduction
Bachelor of Engineering in Chemical and Materials Engineering is the engineering discipline that makes extensive use of both chemical and physical transformations to achieve added value. This profession relies on the concept of "scale-up", that is, the transition of discovery (a new material, a new catalyst, a new molecule, a new physical phenomenon) from the laboratory to the production plant.
In our times we are fortunate to be experiencing a literal explosion in new materials and new chemistries with applications in many diverse fields, such as environmental protection and remediation, energy production and storage, hydrocarbon processing, plastics production and processing, foods, pharmaceuticals, biomedical devices, and so many others. This has made Chemical Engineers worldwide well sought after by employers and commanding top salaries; we are confident that your program of study in Chemical and Materials Engineering will make your future career prospects even brighter.
The BEng in ChME is a four-year degree program. The program is designed to provide skills and a detailed knowledge base at the undergraduate level for a career in an advanced degree, industry, or research, in Kazakhstan or abroad.
General information
Campus: Astana, Kazakhstan
Language: English
Delivery mode: Full-time, on-campus
Duration: 4 years
Total ECTS credits: 248
School of Engineering and Digital Sciences
The School of Engineering and Digital Sciences provides a comprehensive approach to educating engineers who will be leading experts in the industrial sector of Kazakhstan in the future. Student life at the School of Engineering and Digital Sciences is filled with many interesting events: in addition to lectures and seminars, the School hosts many research projects, various competitions, and exhibitions, as well as visits by representatives of the largest Kazakhstani and international companies. These events contribute to the acquisition and development of new knowledge and skills in the industry, which, of course, is an invaluable experience for the students of the School, in addition to the learning process, our students take part in international scientific and social projects, in sports and other events.
Strategic partners of Nazarbayev University
Duke University, Fuqua School of Business (USA)
The National University of Singapore, Lee Kuan Yew School of Public Policy (Singapore)
The University of Pennsylvania (USA)
The University of Cambridge (UK)
Colorado School of Mines (USA)
The University of Wisconsin-Madison (USA)
The University of Pittsburgh Medical Center (USA)
The Lawrence Berkeley National Laboratory (USA)
The Oak Ridge Associated Universities (USA)
Curriculum
The ChME program at NU includes a first-year dedicated to courses common to engineering disciplines, particularly physics and mathematics.
In the second year, students will further improve their mathematical skills, essential to solve later on complex engineering problems. At this point, core courses of the discipline are introduced, starting with an introductory course on ChE, together with thermodynamics and fluid mechanics, as well as general courses on inorganic and organic chemistry.
In the third year, students will learn about the key units present in chemical plants, such as chemical reactors, heat exchangers, and separation units. Students will learn firsthand the practicalities of these core chemical engineering courses in two dedicated experimental lab courses. Two further courses are dedicated to the chemistry of materials and their characterization.
In the last year, students will focus on process design and simulation, as well as on control and safety systems in chemical processes. Such courses will enable students to perform their Capstone projects, involving the design and simulation of a whole chemical process. In the final year, students will have the opportunity to explore different aspects of the very broad discipline that is ChME through elective courses. Many elective courses on chemical engineering are available for example on environmental applications or on multiphase systems. Elective courses specialized in materials include for example those on polymers, colloids, powders, or biological tissues.
In addition, the following are considered distinguishing features of the program:
The program steering committee will consult with the Advisory Board (AB) which will include representatives from Regional Industries, Professional Associations, and Governmental Agencies. The program will further seek to develop an active Alumni association.
The curriculum of the proposed program covers chemical and materials engineering fundamentals, product and process design, molecular and plant simulation, as well as other topics related to Chemical and Materials Engineering, such as environmental and bio-engineering. Students can further acquire more specialized knowledge through the use of elective courses and through the Research Practice course. These courses are outlined in the following sections.
One year-long Capstone Project is included in the curriculum; in this, students can gain experience in teamwork as well as in defining and solving large problems as members of a group. Capstone projects require the integration of earlier course components into problem definition and solution. In the context of a Capstone Project, students are required to give oral and poster presentations in addition to written project reports. This form of learning capitalizes on each student's interests, abilities, and learning styles. They also learn about and demonstrate their capacity related to ethics and/or safety issues associated with the design. The capstone course challenges students with real-world design projects, and students are required to incorporate conceptual design, energy, safety, and economic analyses into the design.
Students may also participate in an interdisciplinary design project in which students of different engineering disciplines work as a team in the design, analysis, and manufacture of innovative engineering products.
Research-integrated teaching is emphasized in the curriculum through a variety of opportunities. Such opportunities are offered to the students in different courses via course projects, and also through the Research Practice course. In the Chemical and Materials Engineering curriculum, students will be taught how to collect data and information from the technical literature, propose and develop research methods and engineering solutions, and make use of their knowledge as well as modern tools (equipment, software) to test hypotheses and draw conclusions.
Chemical and Materials Engineering students are able to join different international student societies. The NU Student Chapter of the American Institute for Chemical Engineers (AIChE) is a very active student society that has already been nominated "Outstanding" by AIChE for two consecutive years (2016 and 2017). Chemical and Materials Engineering students are encouraged to join other student societies including but not limited to the Society of Petroleum Engineering (SPE) and the American Chemical Society (ACS). In addition, the students already take advantage of existing exchange programs or internships (such as with the University of Wisconsin/Madison and the University of Buffalo in the USA as well as with several Chinese or Korean Universities). Further, the School of Engineering already sponsors students to attend conferences and present the results of their research (for example, research carried out in the context of Research Practice or Capstone projects).
Career Opportunities
Possible career destinations:
Biomedical Engineers

Chemical Technicians
Chemists and Materials Scientists
Nuclear Engineers
Occupational Health and Safety Specialists and Technicians
Energy Engineer
Petroleum Engineer
Manufacturing Engineer

Oil & gas
Nanotechnology
Industrial safety
Energy conservation
Green energy
Environmental protection
The proposed program covers chemical and materials engineering fundamentals, product and process design, molecular and plant simulation, as well as other topics related to Chemical and Materials Engineering, such as environmental and bio-engineering. Students can further acquire more specialized knowledge through the use of elective courses and through the Research Practice course.