Bachelor in
Bachelor of Baking Technology and Management
National Kaohsiung University Of Hospitality And Tourism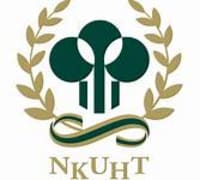 Scholarships
Explore scholarship opportunities to help fund your studies
Introduction
Taiwan, one's of Asia's leading bakery industries, called to provide a platform for students to learn and develop classic bakery and patisserie skills. Hands-on practicum and precise techniques allow you to produce an array of bakery goods, pastries and centerpieces.
This course will uncover the different techniques from tampering chocolate, pull sugar to bread making. Right from the first year, students will undergo a comprehensive hands-on training on baking skills to set your foundation. Followed by an intensive yet interactive second year with more advanced techniques and skill-based experiences coupled with science behind each technique.
During the third year, students will undergo internship (either locally or overseas) to gain and further develop their career-specific skills in the Food and Beverage industries or ingredient companies. In year 4, students will hone their skills to develop innovative recipes for the course-managed training cafe. This concept allows students explore the concepts in marketing, cafe management and business revenue management.
Similar Courses
Bachelor Management et Nouvelles Technologies

Évry-Courcouronnes, France

Bachelor's Degree in Management of Business & Technology

Double Degree Qualification in International Computer Engineering and Management of Business and Technology